Tottenham: Fans defiant against Bale return despite netting in Arsenal draw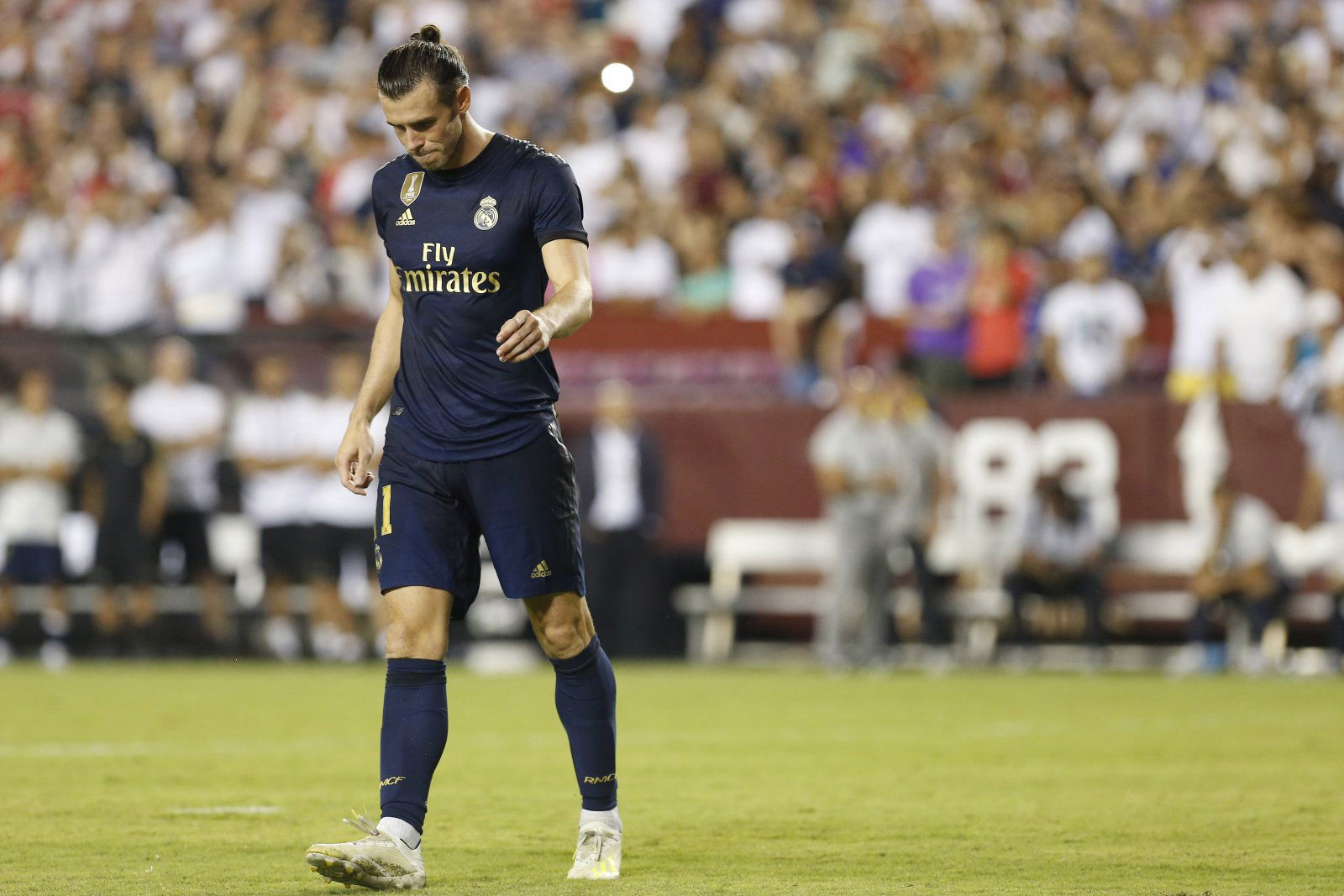 Lots of Tottenham fans are still dead against the idea of Gareth Bale returning to the club after a six-year absence despite his goal against north London rivals Arsenal in a 2-2 draw in the International Champions Cup.
The Welshman scored 56 times in 203 appearances for Spurs but left in 2013 for what was at the time a world record fee of £85million.
However, his future at the Spanish side has been called into question over the past few months following the return of Zinedine Zidane – someone he has notoriously had a difficult relationship with.
Despite a lot of Madrid fans seemingly happy for him to leave, the 30-year-old has an impressive record of 102 goals in 203 games for the 13-time European Cup winners, and has assisted a further 65.
Yet the four-time Champions League winner seems headed for the exit door and Lilywhites supporters are hopeful their side will not capitalise on his expected departure.
Here is just some of the reaction:
Former Tottenham Hotspur player Gareth Bale still scoring against Arsenal, not even a single Real Madrid player went over to congratulate him on the goal.

Bring this man back home to a club which the Spurs supporters would adore him.

#THFC #COYSpic.twitter.com/yflrJeS36l

— Last Word On Spurs (@LastWordOnSpurs) July 24, 2019
No we don't. He ended it. It's over. Forget him.

— Paul Houghton (@realmadspur) July 24, 2019
We are not bales home, he no longer cares about us and nor should he, he's a Welshmen who was brought up through saints academy, who forced a move out the club, he gets 600k so there's zero chance we are signing him, every summer the same rumour, every summer it doesn't happen

— Musa (@Musathfc28) July 24, 2019
I hate the phrase "bring him home" he wasn't a spurs academy graduate, he doesn't care about Spurs, people still forget the way he treated the club when he heard Madrid were interested.
it ent happening and the sooner some of our fans get that in their heads the better

— Kevin Gower (@KGower83) July 24, 2019
Speak for yourself. Let him stay where he is

— Gon Freecss (@DomTigzAJ) July 25, 2019
Move on – he is not walking through the doors at WHL unless it's into the visitor's locker room…

— Andy Hinds (@Hinds1Andy) July 24, 2019
Can we please stop this bale business? We don't adore him. We remember the good times but they were in the past. Bored of listening to this now

— Jason Gregory (@JaseGregory25) July 24, 2019
I dont think itd be good to bring him back tbh

— Olly Waterfall (@OWaterfall) July 24, 2019
I don't want him. Agree Madrid haven't treated him well but he could get out if he wanted by being paid a slightly more reasonable wage. Spurs isn't his home and his wages would cause massive issues with the current squad. Oh and he's always injured.

— Eamonn Dempsey (@EamonnDempsey5) July 24, 2019