The excitement behind Frank Lampard is fading quickly at Derby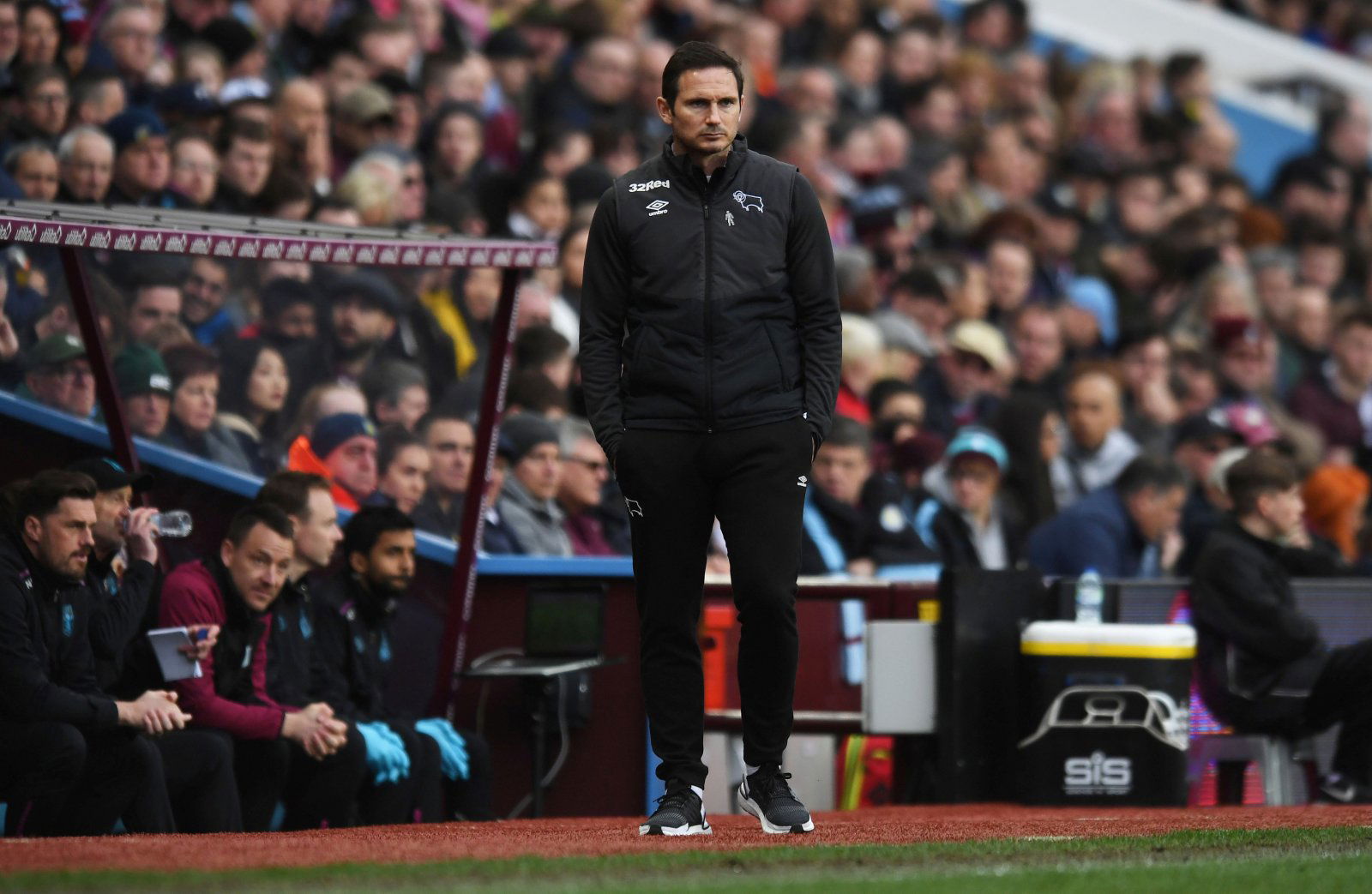 Derby took a massive risk in appointing Chelsea legend Frank Lampard as manager in the summer, and it looked like a good decision before Christmas.
Now though, not so much.
They were emphatically beaten 4-0 by 11th placed Aston Villa yesterday and with Derby in the midst of an injury crisis, their hunt for promotion looks like it's taking a nose dive. This was not on the script in the Derby boardroom when they took on the ex-England talisman.
It's Lampard's first job in management and he's a man who commands respect, so when he arrived fans and players will have been excited to see what a great player could offer them. It was new-manager syndrome to the highest level. The players wanted to impress the new manager, as any player does when a new manager arrived, but they also wanted to impress a great of the game at the same time, and it worked.
The early signs were good, as they usually are with a new appointment, and Derby drew lots of attention and excitement from journalists wanting to see just how the manager fared. It's even become more about him than the actual club at times, so much so it seemed it should rename itself 'Frank Lampard's Derby'.
However, the hysteria has settled, and reality has drawn in.
Derby have now failed to win any of their last five games, losing four and drawing one against relegation-bound Ipswich, so maybe Lampard just isn't quite as good as a manager as he was as a player. Yes, Derby have been hit with an injury crisis, but shouldn't great managers have a philosophy capable of dealing with these problems that every club have?
They now sit seventh in the Championship, three points behind Bristol City who currently sit in the last play-off spot.
It's clearly not all lost, but the warning signs are not good and if they continue to falter under the pressure of injuries, Derby will miss out on a play-off spot and the Frank Lampard bubble might just pop.
Do you think Derby County are capable of being promoted this season?