5 Reasons Why Football is the Most Entertaining Sport to Watch
Football is not only one of the world's richest sports; it is also the most popular sport in the whole world. This popularity of football stems from the simple fact that it is an extremely entertaining and exciting sport to watch. None of the other rich sports such as American football, baseball, cricket, boxing, MMA, etc. have as many fans globally as the beautiful game does. So, what is it about football that makes it so irresistibly entertaining to us? Let's find out next.
Global Relatability
Football is often defined as a global language for many reasons, but the most prominent one is that of instant relatability. Due to the immense, global popularity of football, even people without a common language between them can start to play together in a team without a hitch. This is, in fact, something that happens all the time at club level when international footballers are contracted to play for the local team.
Similarly, several Manchester United fans from different cultural backgrounds, and sometimes even a communication gap between them, can sit together in the stand and cheer their team on in unison. Whether you live in that country or not, you could start betting on any team of your choice on bet sites like Novibet, just like thousands of football fans like you around the globe. It is this international relatability which is a huge part of what makes football so entertaining.
The Commentary
Believe it or not, one of the most entertaining aspects of football as a whole are the sport's commentators! Aside from the fact that football has always had its share of funny, witty, wise, astute, controversial, and overdramatic commentators in every generation, there is another reason. Due to the popularity of football, major matches are broadcasted and commented on in numerous languages across the entire planet, making the game and its entertaining commentary accessible to almost every fan.
The Controversial Refereeing
Aside from the regular controversies surrounding fouls and penalties, consider the fact that one of the greatest footballers of all time, Diego Maradona, scored a match winning goal against England in the 1986 World Cup Quarter Final match with his hand. Furthermore, he himself later named it as "The hand of God!" In 2005, Man Utd's goalkeeper Roy Carroll fumbled a ball past his goal line, grabbed it, and pretended as if the ball never even crossed the goal line.
Although everyone watching at home and in the box saw it, the referee and the linesmen did not! The Premier League match against Tottenham ended in a 0 – 0 draw consequently. In 2006, a ball boy scored a goal at the Paulista Football Federation Cup against Atletico Sorocaba! Yes, the goal was indeed awarded to Santacruzense by referee Silvia Regina de Oliveira. Whether they admit it or not, people love controversies and football matches are always full of them!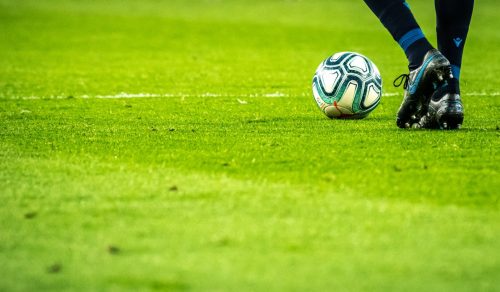 The Unmatched Excitement
Although this one is arguable because fans of other sports will not agree, there is no denying the fact that most people around the world find football to be the most exciting sport to watch. It is a fact supported by broadcasting records and opinion polls unanimously. Not that they cannot be boring, but when the stakes are big, football matches heat up like nothing else in sports.
The Transfers and the New Finds
Scouts from the top football clubs always scour the globe in search of new talent, while players, owners and managers negotiate among themselves to bag the best deal. From the fan's perspective, it is an exciting prospect to not just speculate who will be playing for which team next season, but to enjoy the most exciting part that comes later. Once the next season begins, everyone's eyes are on that multimillion-pound transfer or that new 17-year-old that their club has dubbed as a prodigy. Disappointment, excitement, and surprise are always part of the entire affair for fans of the game, each season.
There is a reason why billions love the likes of Messi and Ronaldo so much, making them the final and the most powerful reason behind why football is the most entertaining sport in the world. If you have never seen Lionel Messi dribble past five defenders, you are missing out!
Images from: unsplash.com