Who missed the most games during the 2021/22 Premier League season?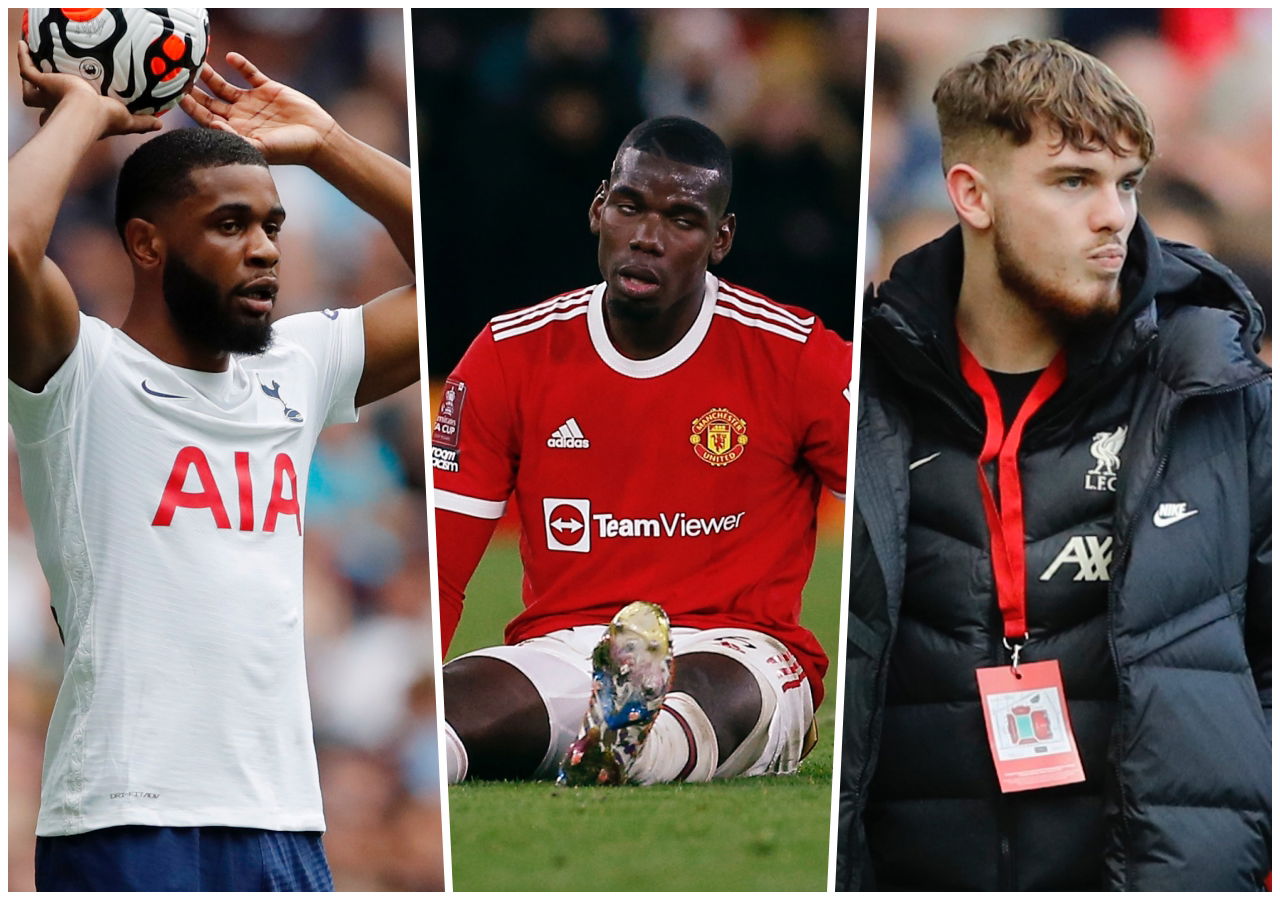 Injury records can make or break a season; they can decide Premier League title races, help send a club down, or see one side secure a place at Europe's top table over the other.
In the 20/21 season, of course, we saw evidence that no side in football is immune to the injury curse, as Liverpool were struck down and left with no choice but to turn to Nat Phillips, Ozan Kabak, and Rhys Williams – among others – to form makeshift centre-back pairings. This, if you remember, led to six straight losses at Anfield, and a stuttered, but eventually resurgent, limp into the top four.
This campaign, meanwhile, has seen the injury curse hit a variety of teams, impacting each one in specific ways. The likes of Everton and Leeds United were lucky not to pay the ultimate price, as they survived for another campaign. And then there's Manchester United – whose pride was left the most hurt out of everything – yet still faced casualties they'd rather have avoided (we'll get to that).
For the sake of Man United fans, we hoped that they'd at least have the sacred injury excuse for such a woeful campaign. Spoiler alert, however, the winner for that prize does not go to The Red Devils, as you can find out below..,
10. Paul Pogba: 18 games
Some may argue that Paul Pogba goes missing for more than 18 times a season (insert an angry-looking Graeme Souness here).
But, in fairness to the often criticised Frenchman, he actually started the Premier League season very impressively – notching seven assists in the first four games, including four in one game in a 5-1 win over rivals Leeds United.
A red card, 5-0 loss, and hamstring injury against Liverpool soon derailed the midfielder's season, however.
9. Jamal Lewis/Jeremy Sarmiento: 19 games
One player perhaps lost amongst Newcastle's rags to riches to oil story, and one player yet to really gain an opportunity in the Premier League, Jamal Lewis and Jeremy Sarmiento haven't been without their injury issues this season – missing 19 games each.
In the first half of the season, likely much to his frustration, Lewis was used relatively sparingly under Steve Bruce. And just when his high energy modern full-back style had a chance to impress, a poorly-timed hamstring injury arrived, before groin surgery ended the former Norwich City man's season.
Meanwhile, Sarmiento entered his first season at Brighton & Hove Albion full of Premier League dreams; dreams which soon turned into nightmares centred around injury.
The teenager managed just five appearances, with a hamstring injury and thigh problems causing frustrating disruption to his campaign.
8. Japhet Tanganga: 20 games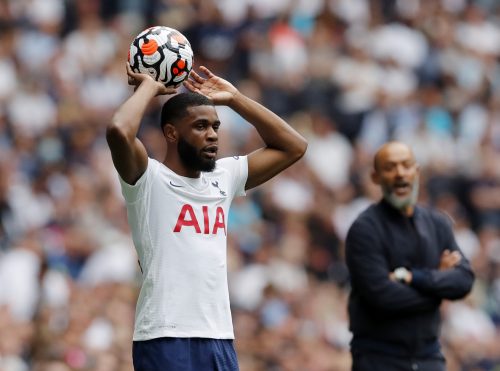 It was a strange old season for Japhet Tanganga and Tottenham Hotspur, who started perfectly with wins over Manchester City, Wolverhampton Wanderers and Watford, before reality checks coincided with Nuno Espírito Santo's dismissal cheque in November.
As we know by now, however, things didn't turn out all too badly. In came Antonio Conte, and the rest, as they say, is the history of the Tottenham, as the North London club pipped rivals Arsenal to top-four.
Tanganga was unfortunate enough to have missed the back end of the season, with a knee injury ending his campaign as early as February.
7. Pedro Neto/Ben Chilwell: 25 games
Two players who would have been tipped to have excellent seasons, including one who started superbly, Pedro Neto and Ben Chilwell were forced to sit out with long-term injuries for the majority of the campaign.
Neto, having begun bursting into life in the previous season, looked destined to explode, before a knee injury against Fulham in the same campaign resulted in an extended spell on the sidelines.
Chilwell also had similar frustrations, with the rupturing of his ACL ending his season in November, as Chelsea struggled at times to replicate his impact at both ends.
6. Harvey Elliott: 26 games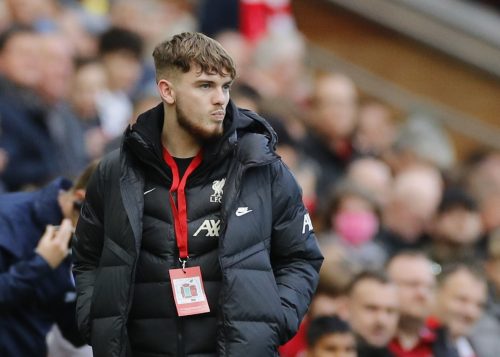 Speaking of young players full of potential, if you'd have asked a certain set of fans when three games for their winner of the Premier League Young Player of the Year award, then the answer would have probably been Harvey Elliott.
The teenager received an unexpected opportunity after impressing in pre-season, and went onto start against Norwich, Burnley, Chelsea (most impressively), and Leeds United. That game at Elland Road didn't exactly go to plan, though, with Pascal Strujik's literal ankle breaker ruling Elliott out until January.
Since the injury, the youngster has failed to maintain a first-team place.
5. Angelo Ogbonna: 27 games
When you think about the fact that West Ham were missing arguably their best central defender for 27 games of the campaign, the job David Moyes did becomes even more impressive.
The Italian ruptured his ACL as early as November, which put an end to his season. Since then, the Hammers have finished seventh in the Premier League, and reached the Europa League final, where they narrowly lost out to Eintracht Frankfurt.
Credit where credit's due, West Ham's season ranks high on the scale of woeful to more than admirable.
4. Patrick Bamford: 28 games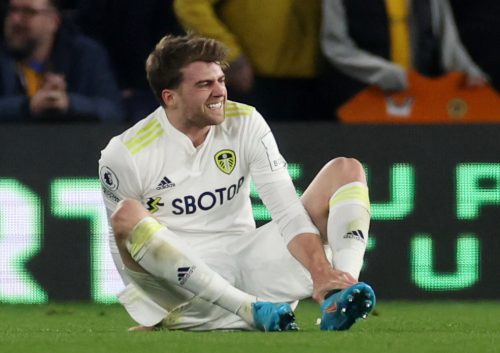 Ask Leeds United fans who they could do without losing for the majority of the season and their top two answers would be Raphinha and Patrick Bamford. And that's where their problems started in the campaign just gone.
The England forward lasted just five games at the start of the season, before being struck down by an ankle injury. Things didn't improve from there, either, with a hamstring injury two months later ruling the Leeds man out until February.
Like the cherry on top, four games into his return, Bamford was forced to watch on from the sidelines again – this time with a foot injury. His tears of frustration following the last of his injuries against Wolves summed up a campaign to forget.
3. Wesley Fofana: 29 games
Tottenham Hotspur may have won the comeback of the season (ironically, coming against Leicester City), but Wesley Fofana deserves some praise.
The defender suffered a fibula fracture in pre-season (much to the anger of many), before eventually fighting back to help the Foxes finish a relatively forgettable season strongly.
Leicester lost just once when Fofana started this season.
2. Ryan Bertrand: 33 games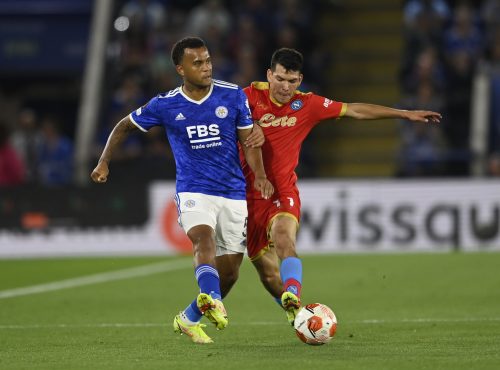 At 32, Ryan Bertrand would have been hoping for one last shot at a club capable of qualifying for Europe. Things haven't quite gone to plan in his debut season at Leicester City, however.
The former Southampton full-back doesn't have an extensive injury issue to blame for his lack of playing time, either. To put it bluntly, he just hasn't shown enough for Brendan Rodgers to justify his place – missing 33 games as a result.
1. Nathan Ferguson: 35 games
It won't shock Crystal Palace fans that Nathan Ferguson tops this list. The defender has endured a difficult couple of years when it comes to injuries. In fact, as soon as he made the move to Palace, the injury curse struck.
A knee problem in July of 2020 and a ruptured achilles tendon stood in the way of his debut, before a hamstring injury kept the Englishman out for the majority of the season.
The only way is up for Ferguson, that's for sure.
Looking ahead to next season, those listed above will be desperate for an injury-free campaign to create somewhat of a revival story. From the sidelines to stardom certainly has a nice ring to it, and we've certainly seen others make that transition in the past.
The Premier League, in particular, loves a good storyline, and what better narrative is there to script than Ferguson, or Fofana stealing the headlines away from those permanently in the spotlight?