Chelsea's season has gotten off to a superb start under new manager Mauro Sarri, with the Blues unbeaten and looking excellent under the Italian.
Eden Hazard appears to be hitting his best form, and Sarri will be confident of his charges maintaining their efforts throughout the season and really pushing the likes of Man City and Liverpool in the hunt for the Premier League title.
Despite things going so well though, there are always things which can be sorted out or improved on, and the international break gives the Blues a chance to address any such issues, whether they be off or on the field.
A club like Chelsea will always have something they need to address, due it's sheer squad size and amount of commercial ventures, and we here at the Transfer Tavern think there are one or two things which could be sorted out in the coming week.
With that in mind, here's TWO potential issues Chelsea should look to address during the international break…
Eden Hazard's contract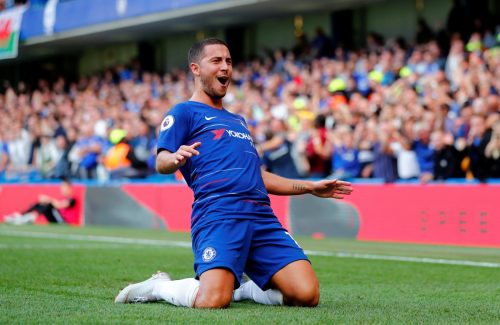 The Belgian star has been in the form of his life in the past month or so, but he remains on tenterhooks about his future at the Bridge, with Real Madrid lurking.
For Chelsea, convincing Hazard to stay and sign a new deal is something that should be priority number one.
The Blues should be going all out, paying Hazard what he wants, and bringing in more talent in the coming windows for Hazard to work his magic with and guide the Blues to success and trophies.
Keeping the squad happy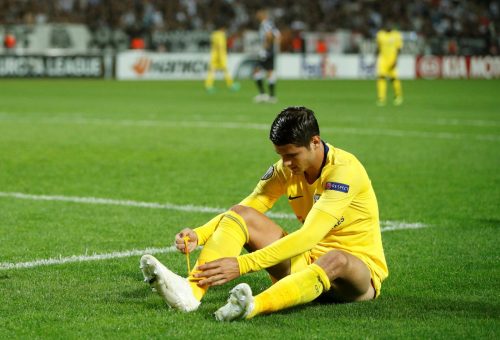 As the season goes forward, it becomes more and more clear who Sarri prefers in certain positions in his first XI, leaving a host of talent without the minutes and game time they crave.
This is going to be the same for Chelsea in the coming months, with the likes of Alvaro Morata, Pedro, Victor Moses, and Mateo Kovacic all already playing some sort of rotation game under Sarri.
Chelsea can have success, but Sarri needs to keep his entire squad happy, and ensuring adequate game time for all his players will be vital.