3 games left: Liverpool underperformer could yet prove himself and earn his future
For the most part, Liverpool's signings have surpassed expectations over the last few seasons. When you look at players like Mohamed Salah and Sadio Mane, it's fair to say that the Reds' recent form has been driven, in large part, by the brilliant form of signings made by Jurgen Klopp.
However, not every signing over the last few years has been faultless. In fact, the Reds have had their fair share of misses as of late, and Belgian forward Divock Origi certainly falls into that camp.
Since signing for the club from Lille, the Belgian has been below par, it's fair to say, with his development not going as planned. A mixed campaign at Wolfsburg last season failed to generate much excitement, and whilst he's been a fairly regular member of the Liverpool matchday squad as of late, he's hardly impressed.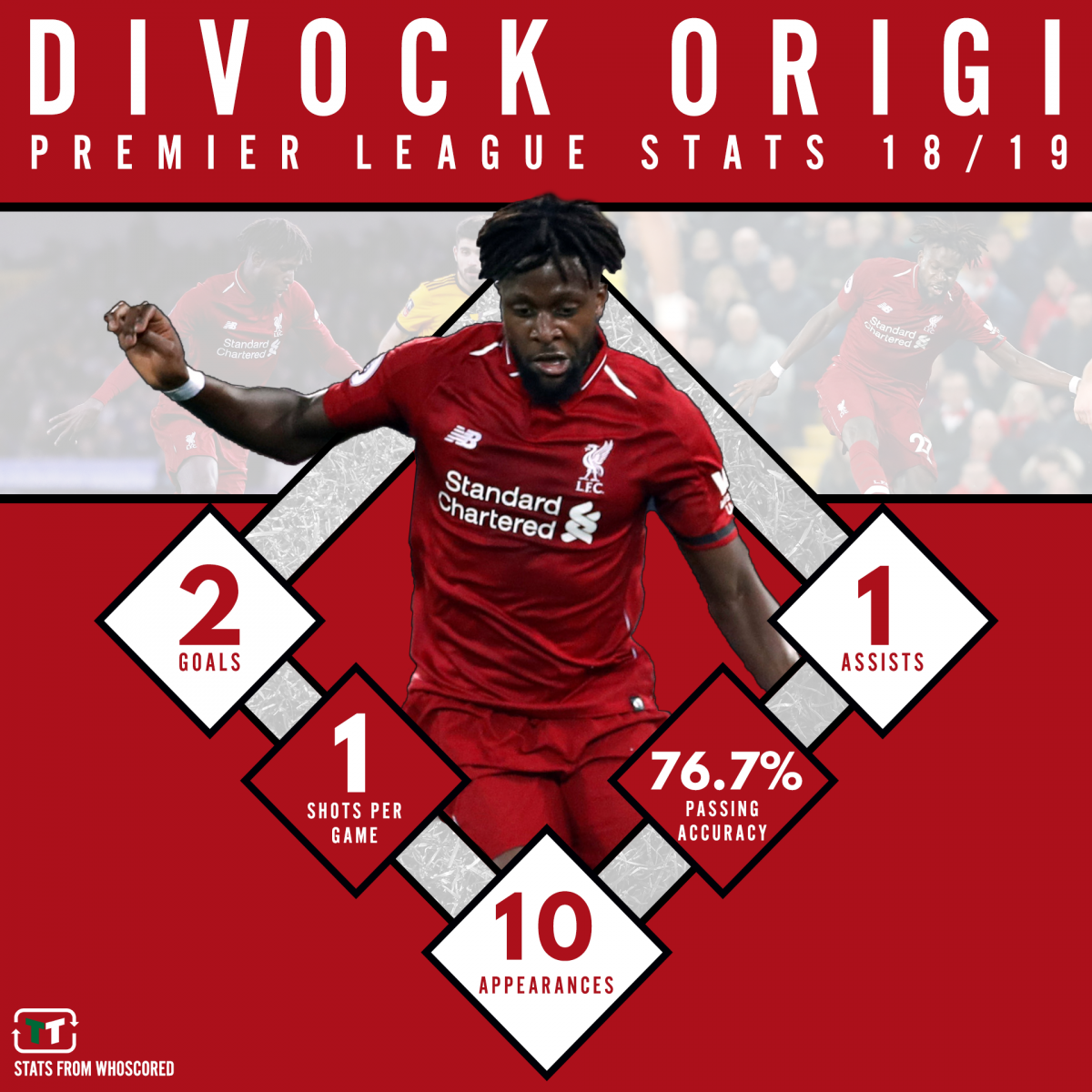 Nonetheless, maybe there's still time for him to impress. His contract expires in 2020, and so if Liverpool want to get any money for the Belgian, a sale this summer makes sense.
The only way that the Belgian will be able to avoid being in the discussions when Klopp discusses potential sales this summer is by having a strong end to the season, and with 3 Premier League games left this term, he's running out of time.
That said, with Liverpool fighting for a Premier League title, if Origi is able to bag a winning goal to help seal the trophy, he'll earn his place in Liverpool folklore – and likely a new contract in the process.
There's no doubting his commitment or work-rate, but that can only take him so far. He needs to score more goals, and an important one towards the end of the season would cause most fans to forget all about his misgivings. He's proven he's got the goalscoring touch, with a goal against Everton of particular importance, but he needs to do it more often. Maybe, with the Champions League reaching its climax, he'll get a chance or two on the field in the coming weeks.
Make no mistake, if he doesn't impress between now and the end of the season, he could be facing an exit. However, a goalscoring end to the campaign could change everything.
Liverpool thoughts – do you want him to stay? Let us know below!