3 matches remaining: Maybe Phil Jagielka could yet earn a new contract at Everton
On paper, bringing an end to Phil Jagielka's time at Everton probably makes sense. He's had a long and fruitful career, and at 36-years-old, he's not going to be getting any better.  
However, perhaps the veteran Englishman could yet prove his worth to Marco Silva. After all, with 3 matches remaining in the Premier League, he could still have a role to play.
With Yerry Mina out injured, there's a decent chance that Jagielka could earn a few minutes between now and the end of the season, especially with little to fight for on the part of the Toffees. Kurt Zouma is, of course, only on loan, and so maybe getting another look at Jagielka may allow the club to prepare more efficiently.
He came in against Arsenal last weekend, and he scored the winning goal. If nothing else, that game proved that he's still capable of turning it on when it really matters, and that kind of big-game approach is important.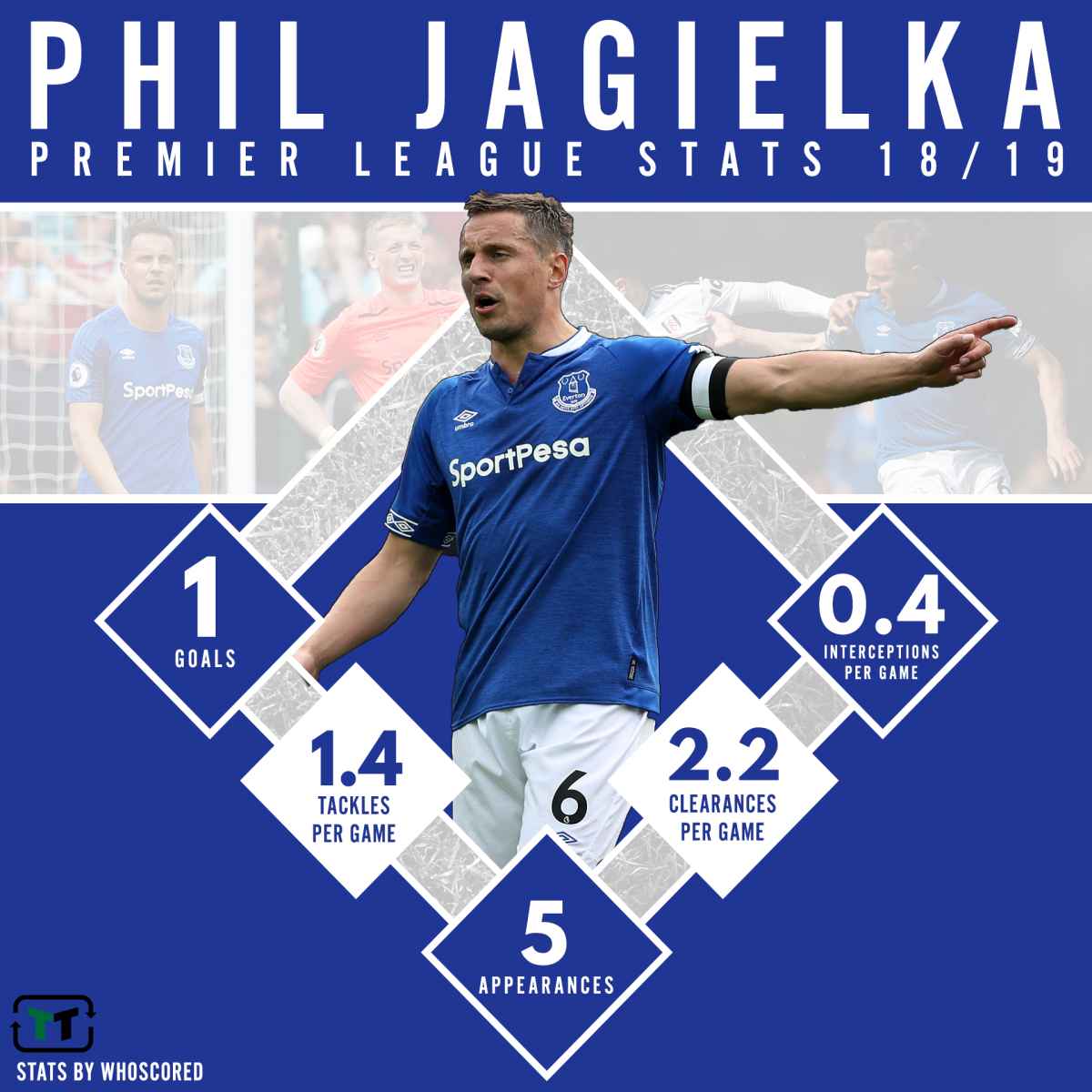 He didn't look out of place in the defence, either, and so maybe he's still got enough left in the tank. Of course, perhaps his best qualities come off the field, however. As a natural leader, he's a key figure in the Everton dressing room, and to lose that would certainly be a backwards step for the Toffees.
So far, he's not been told about his future, and maybe that bodes well. Maybe the club are biding their time to decide whether he's still got what it takes to turn out at Goodison Park.
Maybe, over the next few weeks, he'll be able to prove that he can.
Everton fans – would you give him another deal? Let us know below!