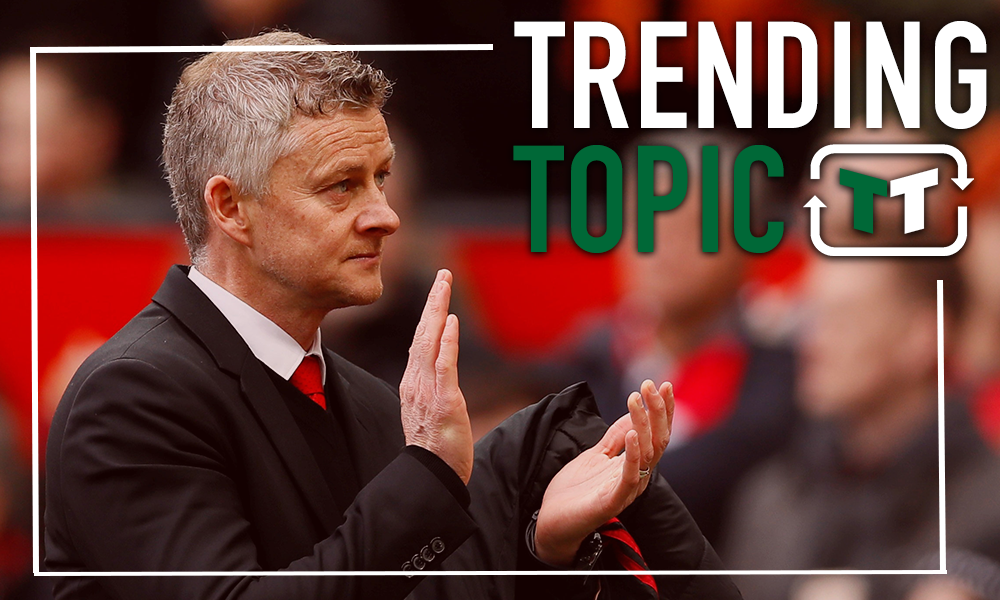 It's all change at Man Utd. From managers to players, it's been a transformative six months for the Red Devils, and further change is expected this summer.
Indeed, according to the Evening Standard, Man Utd are already making plans for their summer, with a host of targets being looked at. That, naturally, could mean that the first team looks different when next season rolls around, with the manager clearly in need of further talent.
But how could the Man Utd first team line-up come August? Will there be a new forward? A new midfielder? What about the defence? And what of David De Gea's poor form?
Let's take a look at what Man Utd's team could look like next season, given the recent rumours that have surrounded the club…

Between the sticks, it's still hard to look past David De Gea. Sure, he hasn't signed a new deal yet, and of course, his form hasn't been great recently – but he's still one of Europe's best. Man Utd would struggle to find anyone that can get even close to the Spaniard, and when he finally does regather his form, he'll be a fantastic option for the Red Devils. They can't afford to lose him.
The defence needs an overhaul, that much is clear. Luke Shaw has turned his form around in recent months, and though he still needs to improve, the future does, at last, look bright for the Englishman. On the other flank, Ashley Young hasn't been good enough, so maybe Diogo Dalot needs to be given a chance. He's had a mixed season, but he clearly has a lot of talent. Maybe a few weeks in the first team could help transform his career. In the middle, Victor Lindelof has had a good season, to be fair to him, and he's finally showing the promise that made Man Utd sign him in the first place. Eric Bailly seems like a logical partner, but he hasn't been great all season long, and his injury issues are a concern. So, for that reason, he's one player that could be replaced (as the * shows). Man Utd need someone proven in this role, so maybe they look could elsewhere in the Premier League for a solution.
In the midfield, Paul Pogba still seems like an obvious choice. He's so frustrating, but on his day there's nobody better, and if Man Utd were to sell him, they'd be worse off as a result. Nemanja Matic has been up and down this term, but Man Utd need a player like him to help anchor the midfield.  As a result, though he could be improved upon, unless Man Utd sign a replacement, he's likely to stay. Spearing the midfield would be Bruno Fernandes, who has been linked with Man Utd by the Evening Standard. He's bagged 16 goals and 12 assists this season, which highlights just how impressive he's been going forward over in Portugal, and he'd add some much-needed goals to the Man Utd midfield.
In the attack, leading the line may end up being Joao Felix, who has also been linked via the Evening Standard. At just 19-years-old, with a great return of 13 goals this term, he's got an incredibly bright future – and Man Utd has often been the home of Europe's best and brightest talents. His arrival, though, could force Marcus Rashford out wide again, though he's solid in that role, so there won't be many complaints there. Man Utd don't have an obvious rightwinger, and so that's a role that would seemingly make sense to improve this summer, but there's no news on that at present. If not, Jesse Lingard, perhaps, would be the best choice.
This is a strong team, but it's fair to say that improvements are needed. Will they come? Only time will tell.
Man Utd fans – thoughts? Let us know below!
Note: * dictates that there could be some movement or changes in this position.