Man Utd hasn't had the best start to the season, but in Jose Mourinho, they have a manager that knows how to win. Despite the frustration clearly bubbling at Old Trafford at present, nobody has been as efficient or successful as the Portuguese over the last decade, and that cannot be ignored.
Therefore, it's essential that he's given more time to build his ideal team this season. Fortunately for him, he's blessed with a squad that is filled to the brim with talent – and it's going to be tough for him to work out who is best suited to each position.
Despite a relative lack of new talent, Man Utd's best team this season is different to that which turned out for the Red Devils last term.
But who would make it into the team? Will it be a mixture of seasoned and fresh talent? A mixture of young and old talent? Well, for Man Utd, the options are limitless.
However, in terms of raw quality, he'd struggle to find a better team than the following…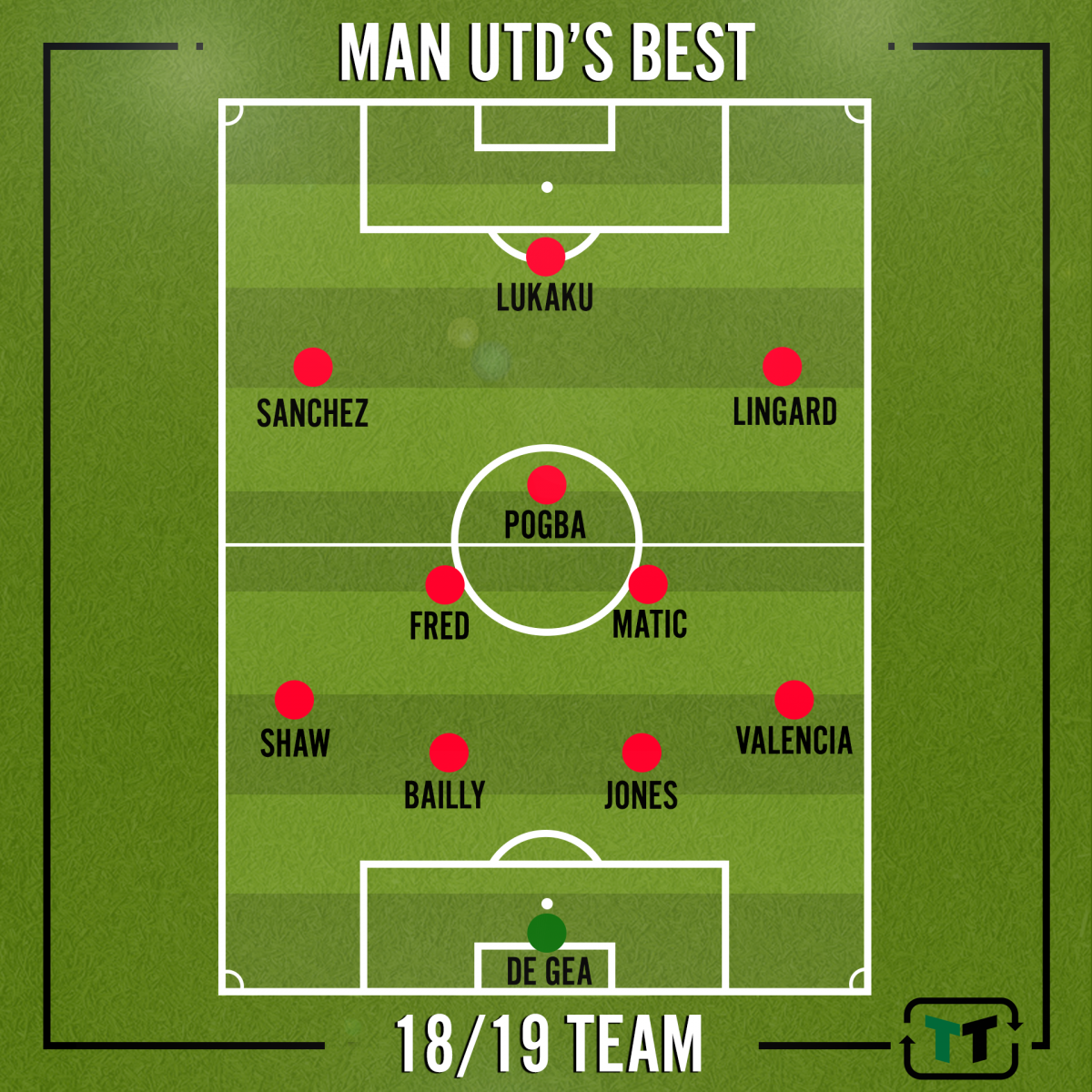 Beginning with the formation, Jose Mourinho tends to switch between a 4-2-3-1 and a 4-3-3 system, and he occasionally even utilises a formation with a five-man defence. However, given their lack of defensive depth, the latter is not one that makes sense this season, and a 4-3-3 does offer Jose Mourinho the perfect balance of attack and defence. He's able to bulk out his midfield, that is loaded with quality, whilst also maintaining defensive and offensive solidity.
David De Gea is undisputably Man Utd's first choice goalkeeper. He's probably the best in the world at this point, delivering consistently brilliant performances for the Red Devils. He had a tough World Cup, but he's started the season well, and Man Utd won't be worried about him. He's their talisman.
Jose Mourinho doesn't have many defensive options, but there is a lot of talent here. At right-back, Antonio Valencia is likely to get the nod, but Diogo Dalot undoubtedly has the potential to dethrone him. That said, we haven't seen him in action yet, so it's tough to tout him as Mourinho's best option. On the left, Luke Shaw has started the season well and he's finally proving that Jose Mourinho was wrong to drop him. His talent is evident, but he needs to continue to impress. There is a lack of depth in defence, but Eric Bailly proved his talent during his early days at Man Utd – and he'll only improve by continuing to be selected. Alongside him, Victor Lindelof has continued to look poor, and whilst Phil Jones isn't great – he's clearly the best option here.
In midfield, Man Utd's first new signing appears – Fred. The Brazilian has had a tough time of it at Old Trafford so far, but he was always going to need time to adjust. When on form, though, he'll help to dominate the midfield for the club. Alongside him, Nemanja Matic seems likely to come back into the team when he's fit again. He was a star last season, and he offers tremendous solidity. Much has been made about Paul Pogba this season, but he proved his quality at the World Cup – and Jose Mourinho must persist.
Romelu Lukaku will, unsurprisingly, lead the line and be required to be Man Utd's main man going forward. However, the players alongside him are less certain. Alexis Sanchez was a new signing for Man Utd last season, and whilst he wasn't at his best, he probably deserves a continued chance. On the right, Jesse Lingard wasn't a weekly starter last season, but he deserves to be this year. He proved during the World Cup that he's among England's best players, and he can do a job in a position that Joes Mourinho has found hard to fill thus far.
Man Utd fans – thoughts?
Let us know below!