73% of polled fans think Mason Mount would be an ideal midfield partner for Ross Barkley at Chelsea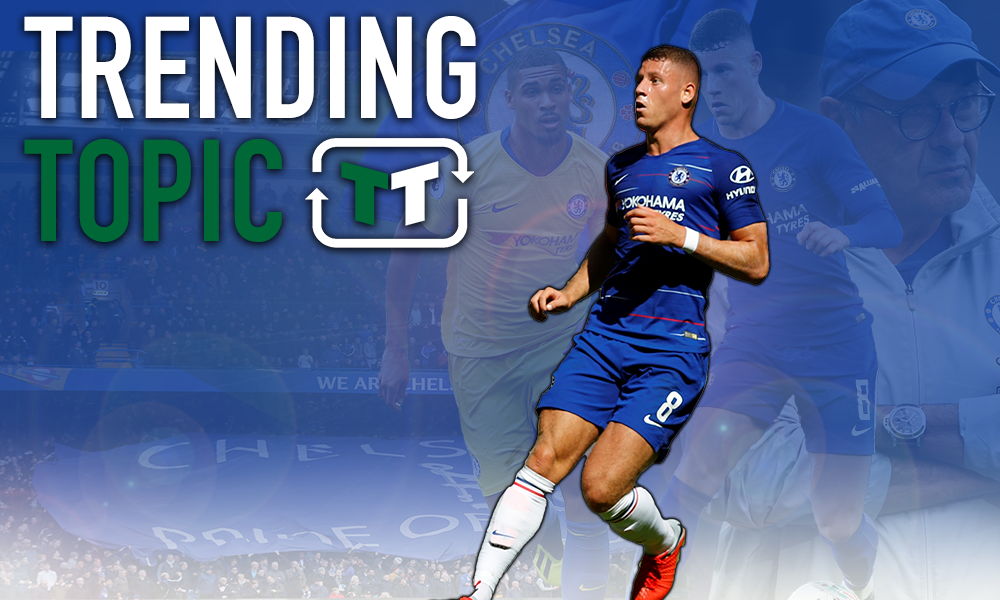 English talent and Chelsea haven't been synonymous over the last few years, with the club tending to move abroad in search of new talent, but that could be changing at Stamford Bridge.
Ruben Loftus-Cheek is back at the club, whilst Ross Barkley has been one of the Blues' most impressive players this term.
Headlines have also been made about Mason Mount. The Chelsea midfielder is currently on loan with Derby, and he's looked very good under Frank Lampard.
We recently made the case for Mount coming into the Chelsea first team next season, with Ross Barkley an ideal partner. Of course, as players with English roots and a creative outlook on the game, there is certainly scope for the pair to link-up for both club and country.
This is, seemingly, something that fans want to see as well. We asked fans whether they agree on the matter, and in response, a whopping 73% of those polled have revealed that they think that Mount and Barkley would be the perfect midfield duo.
It would be interesting to see a Chelsea midfield made up mostly of English talent, as it's been a long time since that was the case. Furthermore, it would be a joy to watch two players that are so technically gifted play together regularly, and if you throw Eden Hazard and Willian, among others, into the mix – it could be great for the Blues.
It's easier said than done, of course, but fans are clearly hopeful.
Thoughts?