79% of Liverpool fans believe Roberto Firmino is the best forward in the Premier League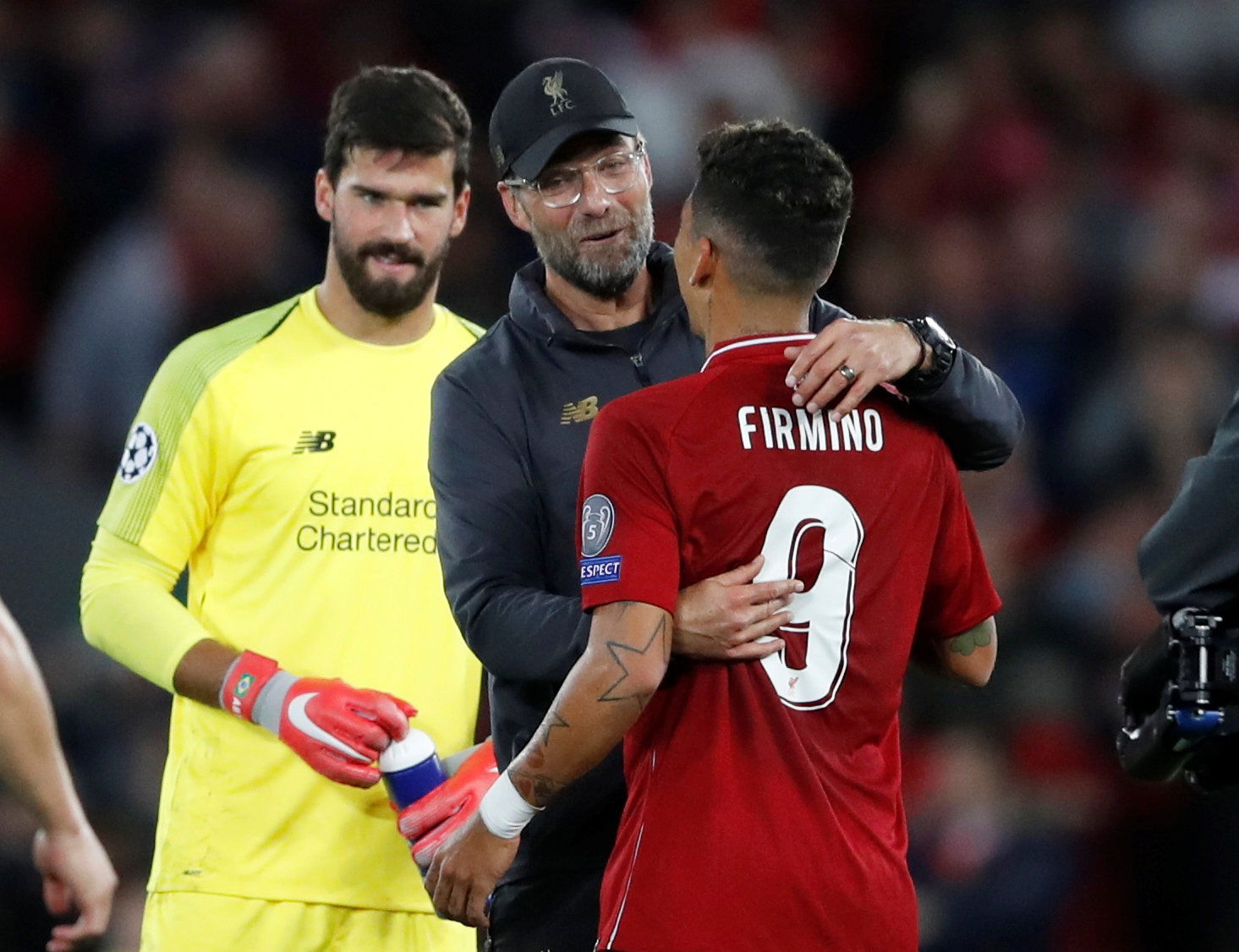 Liverpool supporters were naturally delighted by Roberto Firmino's late winner against Paris Saint-Germain on Tuesday night which enabled the Reds to extend their 100% start to the season.
Indeed, Liverpool claimed a thoroughly deserved 3 points on their Champions League bow courtesy of a late moment of magic from Firmino.
There was no sign of any lasting damage from the nasty eye injury he sustained against Tottenham as only a man with 20/20 vision could have supplied the devastating finish which Firmino blasted through the eye of a needle into the bottom corner of Alphonse Areola's net.
It was a fitting end to an enthralling encounter which Liverpool deserved to win on the night and Firmino's impact will have done wonders for his rapidly growing popularity at the club.
Prior to the match, we asked Liverpool supporters if they thought Firmino was the best forward in the league and they were overwhelmingly sure of his supremacy in England's top-flight.
Indeed, a whopping 79% of supporters who voted responded by claiming he is the very best around at the moment, implying that he is better than the likes of Sergio Aguero, Harry Kane and Romelu Lukaku.
After his cameo performance last night it's likely that the opinion of those supporters has been further solidified and supporters who voted the other way might just be questioning whether they were wrong to vote against him.
Either way it's fair to say Firmino (valued at £72 million by Transfermarkt) has enjoyed another excellent opening to the season and there's no doubt he is one of the very best on the continent right now.
Liverpool fans – thoughts? Let us know below!