When Eden Hazard decided to move to Chelsea, he had the world at his feet. He was undeniably one of Europe's most in-demand players, whilst his talent spoke for itself. He was coming off the back of a fantastic season for Lille, in which he bagged 20 goals, and any number of teams across Europe would have been lucky to have him. 
In the end, though, Stamford Bridge was his destination – and what a choice it was. He's since gone on to win a number of trophies, including the Premier League, and he's cemented his name as one of Europe's best players.
A suggestion from the Telegraph, then, that the Belgian could look to leave the club this summer will undeniably worry Chelsea fans, and with good reason. He's the heartbeat of this team and, having already scored 12 goals this term, it would be practically impossible for the club to replace him. It's not just his goals, though. It's his fantastic technique, it's his one-of-a-kind moments that have served to create magic for Chelsea over the years – it's the complete package. He is, in many ways, the perfect winger – and so it's not just a case of having to make up for lost goals.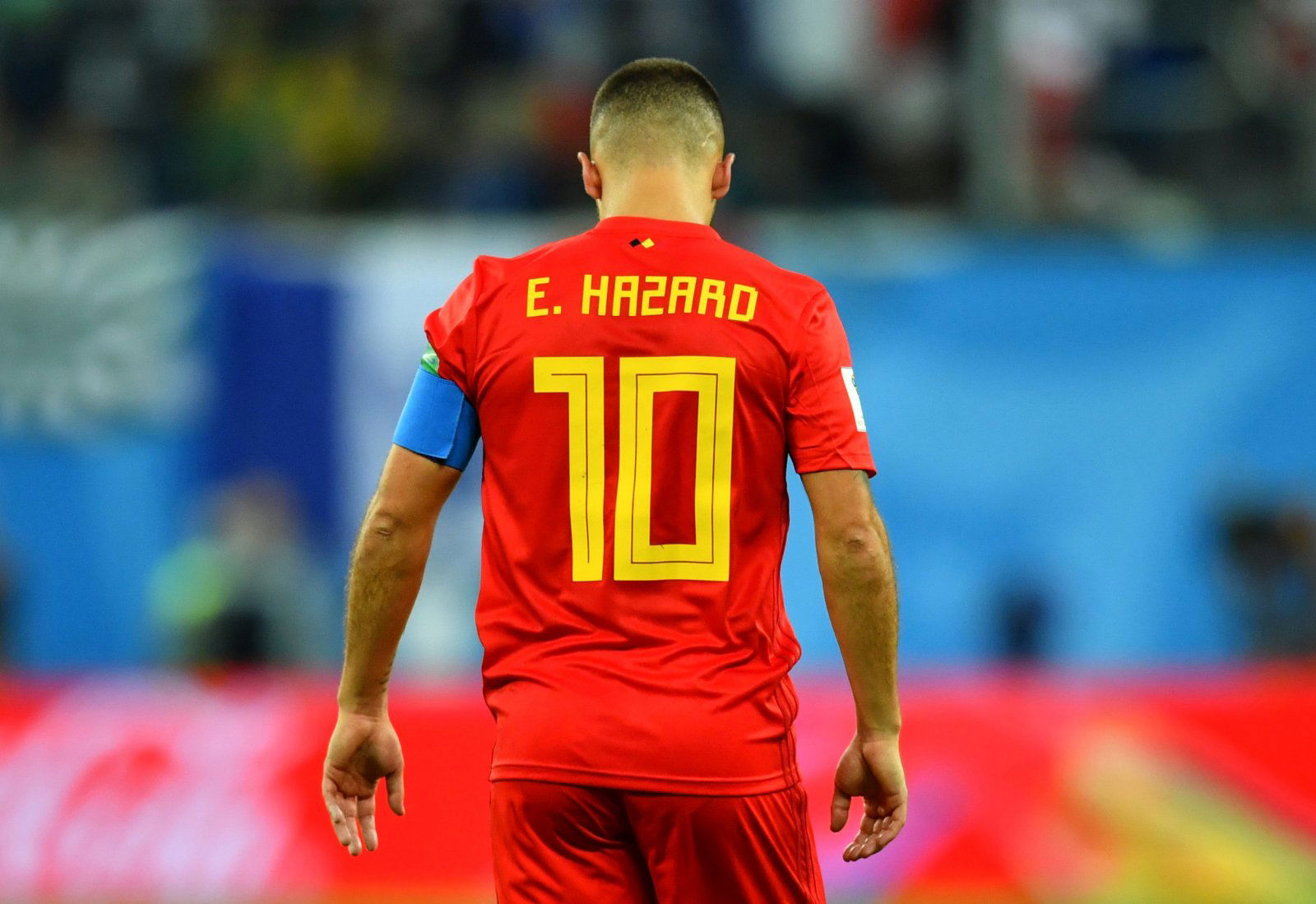 However, at least Chelsea can rest easy knowing that their investment has paid off. Signed for £31.5 million (as per Transfer Markt) back in 2012, Hazard has certainly been worth the financial outlay. From the moment he moved to Stamford Bridge, he emerged as the best player at the club, with incredible quality and technique leading the way for the Blues. He's served his team with class and dignity ever since; and it might just be the right time for him to move on.
Even so, though, there is still much to gain for Chelsa. According to Transfer Markt, his current market value stands at £135 million, which even if Chelsea were to get considerably below that, would mark his arrival and subsequent sale as a major financial win for the Blues. In fact, they'd likely be looking at quadruple or quintuple their investment, and that's not bad for a player that has delivered so much on the field all the while.
So, for Chelsea, selling Eden Hazard ticks a lot of boxes. It's a fantastic way for him to end a brilliant spell in London, whilst it also represents good value for the Blues. Sure, he's not going to be easily replaceable, but what a run it's been. And what a signing he was.
Thoughts?