Everyone knows of  Kevin Keegan's Newcastle's years as 'The Entertainers', remembering them as Premier League runners-up in both 1996 and 1997 and Keegan's rant at Sir Alex Ferguson in the first of those.
But the 'entertainer' seeds were sown in the years before that, when they had two sixth-placed finishes in their first two seasons in the Premier League.
With sixth place, came UEFA Cup football. No group stages back then, just a straight two-legged knock-out competition until the final.
A moment in time – Newcastle United, 1994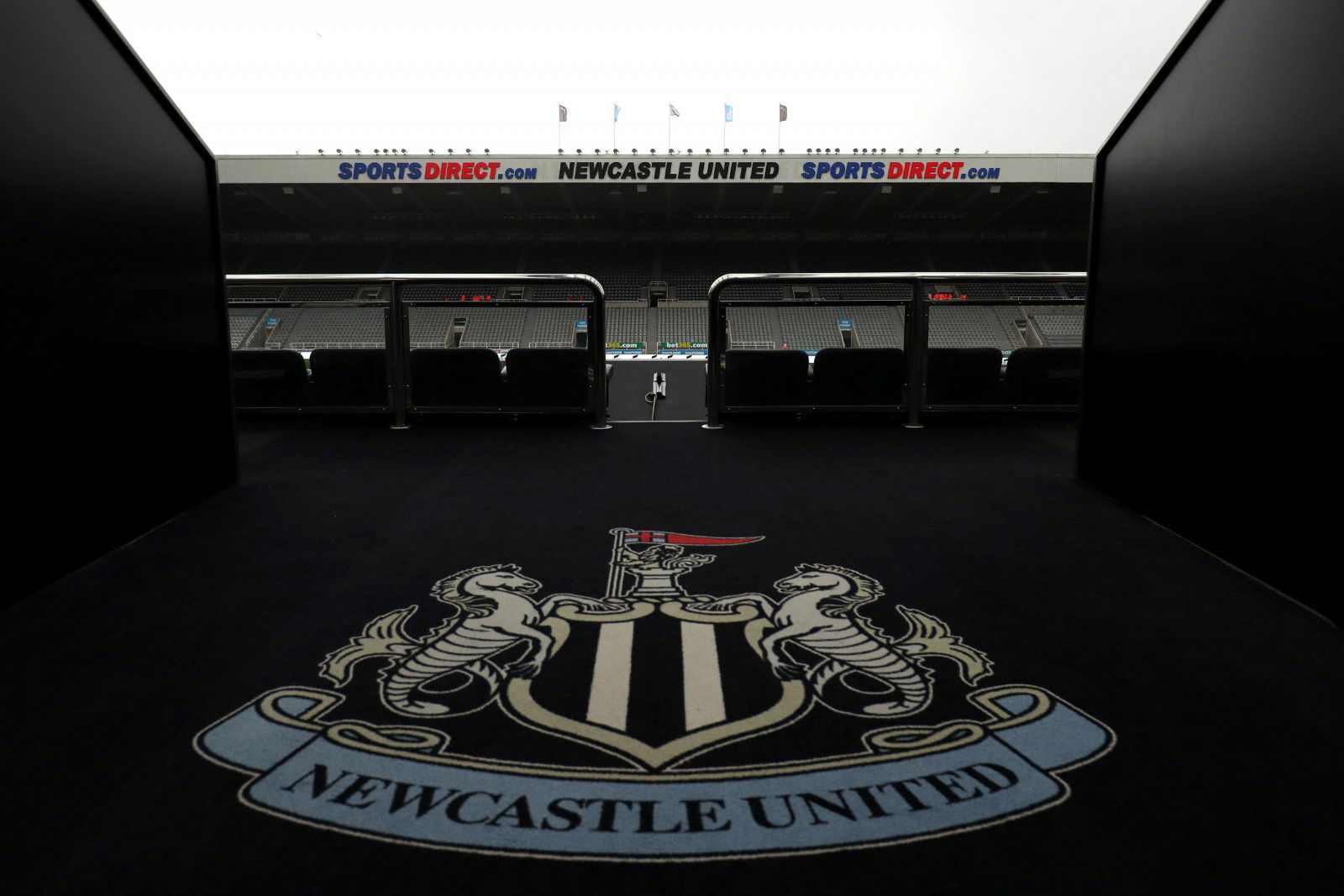 Newcastle's return to European action saw them drawn against Belgian side, Royal Antwerp.
It was an eagerly anticipated game, with fans excited to travel abroad to watch their side, a luxury they hadn't been afforded in years.
And so it was, over 4,000 Geordies made their way across the north sea to descend on the city that had been 1993's European Capital Of Culture.
For many fans, the journey started at 3am on the Tuesday morning. Barrack Road outside St James' Park a hive of nocturnal activity, as they boarded coach after coach to start their long trek by road and sea to Belgium.
On arrival in Antwerp — having emptied the beer taps on the ferry — they were met with a blanket of black and white, and a wall of noise from the thousands of fellow fans who had travelled by other means.
No signs of any misbehaving — just lots of drinking, singing and a massive buzz of excitement.
As the hoards made their way into the decrepit old stadium, the fencing was awash with Union Flags and St George's Crosses, and the noise from behind the goal was immense — and there was still half an hour until kick-off!
When the game started, no one was quite sure what to expect. Having not played in Europe for so long, would Keegan's attacking style work against continental sides?
It didn't take long to get the answer.
53 seconds on the clock, and Rob Lee met a John Beresford cross to glance a header from 12 yards into the bottom corner to send the Toon Army wild.
It was a start Keegan and the fans could only dream of, but that was not the end of it.
Lee got on the end of a Ruel Fox cross to power another header goalward, to make it 2-0 in the tenth minute. Newcastle were announcing their European return with a bang.
Scott Sellars stroked in a third five minutes before the break and Newcastle fans were pinching themselves in disbelief.
Kicking towards the Geordie throng in the second half, Lee sealed his hat-trick of headers with a thumping nod into the corner from another pin-point cross.
Steve Watson came on as a substitute and latched onto a loose ball, rounded the goalkeeper and sealed a quite remarkable team performance with the visitors' fifth of the night.
It was one of those nights that no one who was there would ever forget, and was the launchpad for an incredible few years for Newcastle fans, in what would become a surreal period in the club's history.
In the return leg at St James' Park, Newcastle were equally relentless, trouncing the Belgians again, 5-2 this time.
When Keegan took over as manager in February 1992, with the club looking destined for third tier football for the first time ever, no one would have thought a European night like this would be possible just two and a half years later.
It is history now, but for thousands of Newcastle fans, it will be cherished and remembered forever.
Did you make the trip to Antwerp for Newcastle's triumphant return to European competition? Do you still reminisce over those years? Let us know below…