Adam Bate: It's no surprise that Newcastle's form has improved with lynchpin in the team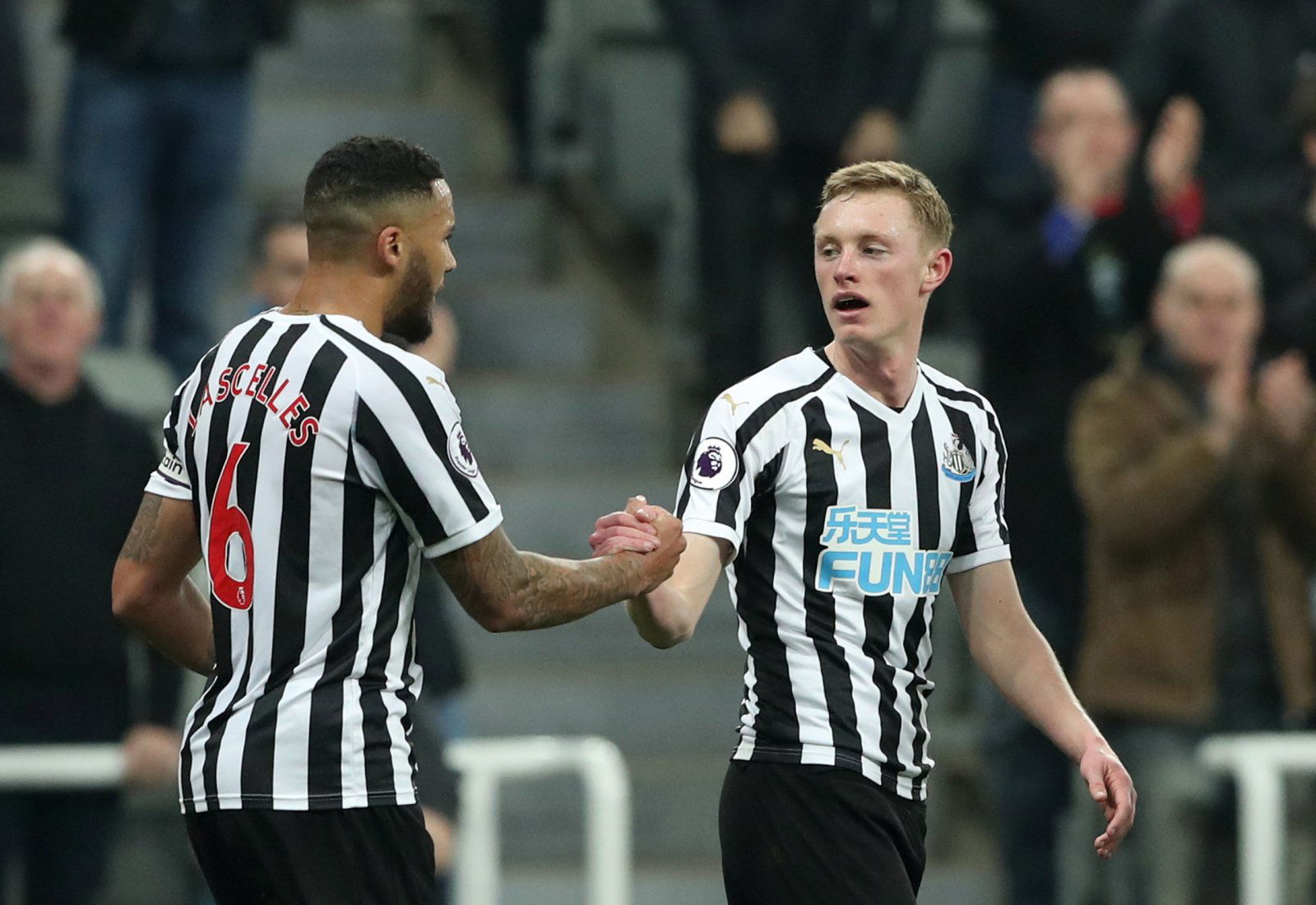 Newcastle have enjoyed a decent few months, at least in the context of their season more broadly. Rafael Benitez's men have been able to pick up some great results as of late, with their win over Burnley on Tuesday a prime example of that.
It was another solid display from the Magpies, and it just goes to show how well they're capable of playing.
In recent weeks, the arrival of Miguel Almiron has really improved the mood amongst Newcastle fans, and with good reason. The Paraguayan is undeniably one of the more exciting players that the Magpies have signed in recent years, and he's already made a good start to life in England.
However, Sky Sports analyst Adam Bate has recently lavished praise upon another Newcastle man amidst the club's improving form. The man in question is Sean Longstaff, who despite starting the season as an unknown quantity, has quickly turned into one of Newcastle's most important players.
Discussing the Englishman, Bate said: 'It is no coincidence that the team's turnaround in form has come about following the emergence of Sean Longstaff. The 21-year-old midfielder has been a revelation.'
He also added: 'He has faced up to the challenge with gusto, setting the tone by outrunning every other player on the pitch in each of his first five Premier League starts.'
Bate continued: 'Longstaff didn't cost a penny but he too looks invaluable to Benitez now. Newcastle have found one. Expect that Premier League goal to be the first of many.'
Newcastle have had more than a few midfield issues so far this season. They've been dealt a bad hand as far as injuries are concerned throughout the campaign, whilst poor individual form has also reduced Rafael Benitez's options.
Out of nowhere and out of necessity, however, Benitez opted to give Longstaff a chance, and he's certainly repaid that faith and then some.
He's earned his place in the team purely on merit, and there's even an argument to suggest that he's been the best breakout talent in England so far this year. In many ways, he's the lynchpin of this Newcastle team. He's a relentless runner, a fantastic tackler, he's good at moving the ball forwards and, as proven against Burnley, he can finish moves too.
Longstaff is still a developing talent, but he's improving dramatically with every passing week. Almiron's arrival in the Newcastle team was a landmark moment, but Longstaff's impact has been even greater thus far.
Thoughts?