Alisson Becker continues to inspire Liverpool fans on Twitter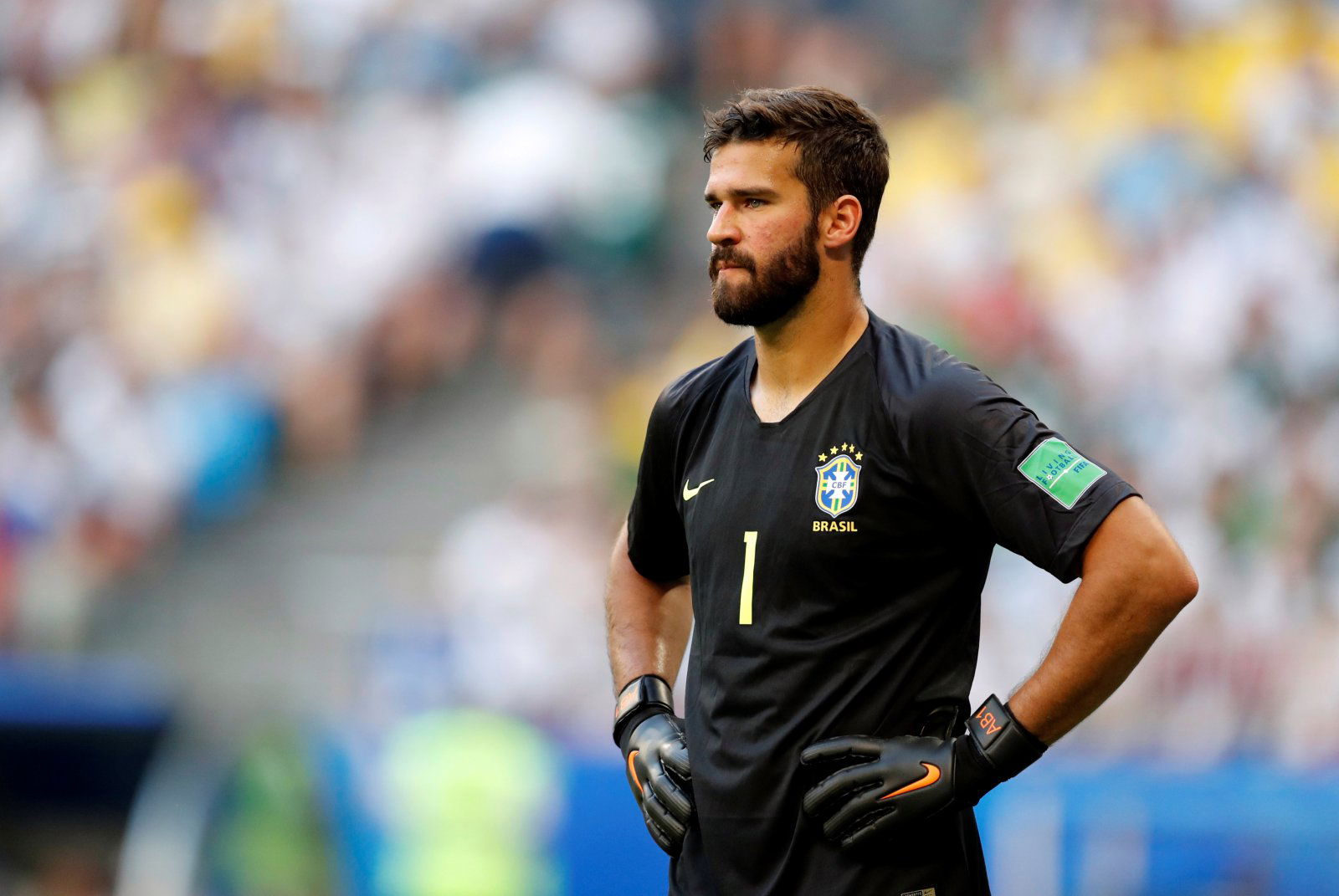 Alisson Becker is continuing to show the Liverpool fans just why he commanded such a large fee over the summer as his ability between the sticks with both his hands and his feet on Merseyside. Yesterday, he won the man of the match award for his performance against Brighton and the fans are loving him.
That save. That performance. @Alissonbecker is tonight's @carlsberg Man of the Match. pic.twitter.com/tRcbjyWeOO

— Liverpool FC (@LFC) 25 August 2018
Alisson's ability to spread the play and find 60-yard pings into his teammates' feet have made him a serious outlet at the club. Jurgen Klopp uses him like a quarterback, with runs being made ahead of him for him to pick out as we saw again yesterday. That's not all he's got, though, as he can also pull off some spectacular saves, like the one he pulled off yesterday at the death from Pascal Gross.
The German Brighton star fired an effort on the Liverpool goal in the dying minutes of the clash at Anfield from close range which Alisson was able to keep out and the supporters are all loving having the Brazilian at the club. If it was Loris Karius or Simon Mignolet facing Gross' effort then the Reds could well have been looking at drawing the game 1-1, fortunately, though, Alisson did what he was brought in to do and he's picked up his first Liverpool man of the match award for it.
You can read The Reds' verdict on Alisson's display here:
Best premier league goalkeeper so far this season #Becker

— Bwalya Chongo (@BwalyaChongo4) August 25, 2018
@Alissonbecker to be the next Bond. Probably the coolest man alive.

— Paul Sawyer (@Paul_Fitness6) August 25, 2018
Allison was awesome today. Especially the chipping between that Brighton player and the end save which we almost conceded the goal but luckily we didn't by a great save. What another great summer signing.

— S.J.K (@yoyeah8) August 25, 2018
Unbelievable player

— Joe Stanley (@stanners_1892) August 25, 2018
We got a concrete in goal

— Moses Stephenson (@MosesStephens14) August 25, 2018
Already a total legend..just for that chip alone…

— Elaine Jermyn (@elaine_jermyn) August 26, 2018
Finally we've got a savage keeper!

— Graham Short (@GrahamShort1) August 26, 2018
The Kopites' are loving life with Alisson and will be hoping he can continue to impress as the season draws on.