Arrival of Timo Werner could help Naby Keita to finally find his form at Liverpool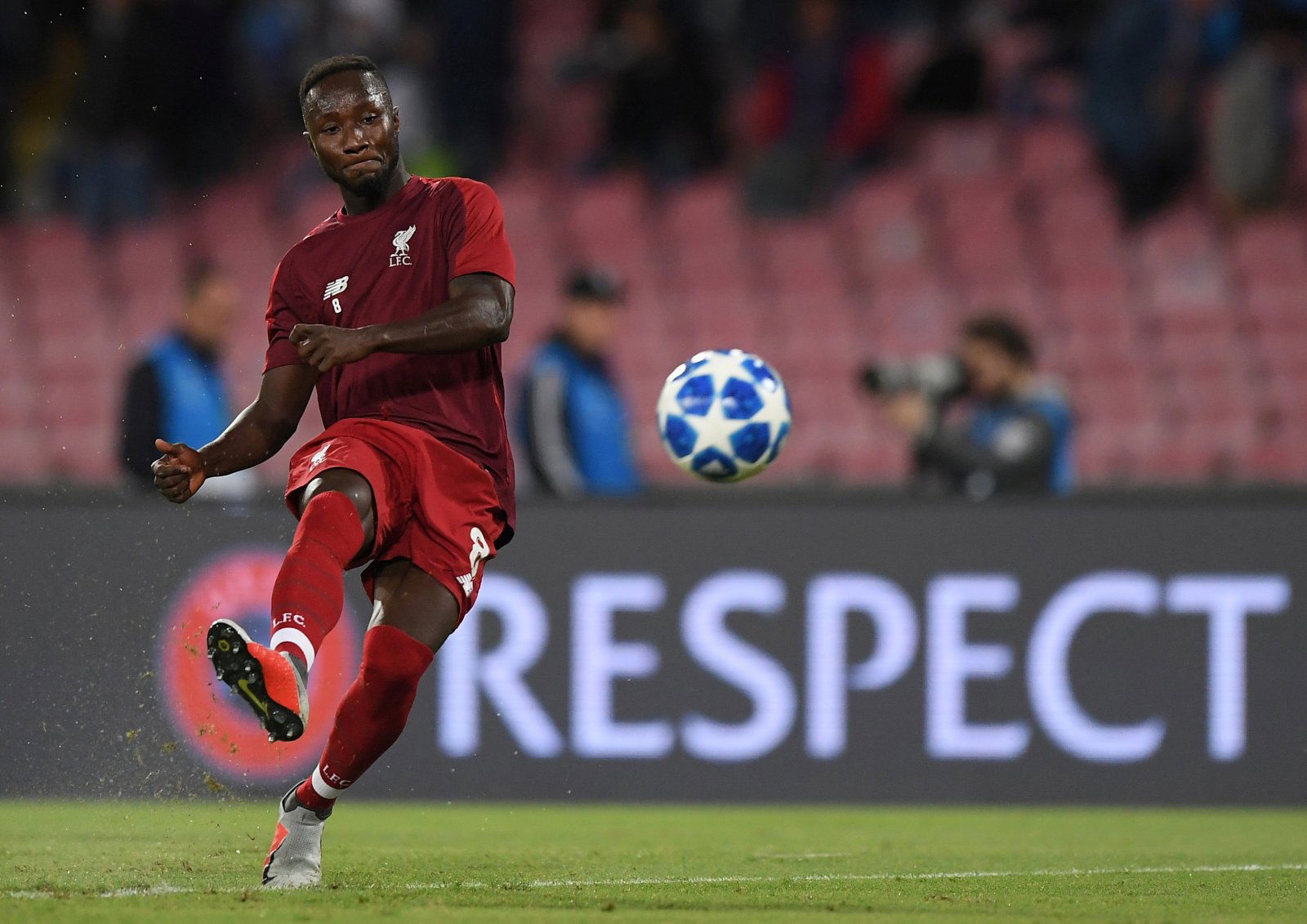 It's fair to say that Naby Keita's move to Liverpool hasn't quite gone to plan this season. He arrived with a fantastic reputation, and he looked to be the perfect signing. The Liverpool midfield had lacked bite and aggression for a while, and Keita seemed to have both traits in droves. 
However, since his move to Anfield, the Guinean hasn't quite been able to have the desired impact. The 24-year-old hasn't left his mark on the Liverpool team or on the Premier League, and in truth, at points he's looked like a shadow of his former self. He's started just 12 league games this term, and that speaks volumes about his role in the team – especially given his £58.5m cost (as per Transfer Markt). He's clearly talented, and he's shown it at points, but most would agree he's fallen below expectations.
Clearly, then, Jurgen Klopp has a lot of work to do as he looks to get the best out of his rough diamond. But could a recent comment from Keita go some way to identifying the problem?
According to SPORT Bild (via ESPN), Keita has said that he'd like Liverpool to sign his former RB Leipzig teammate Timo Werner, with the midfielder saying: "We played really well together at Leipzig, and he was one of my best mates. It's clear: Should he move, then I ask Timo to join us here at Liverpool."
Evidently, then, Keita is pretty eager for Werner to join him at Anfield, and it's easy to see why.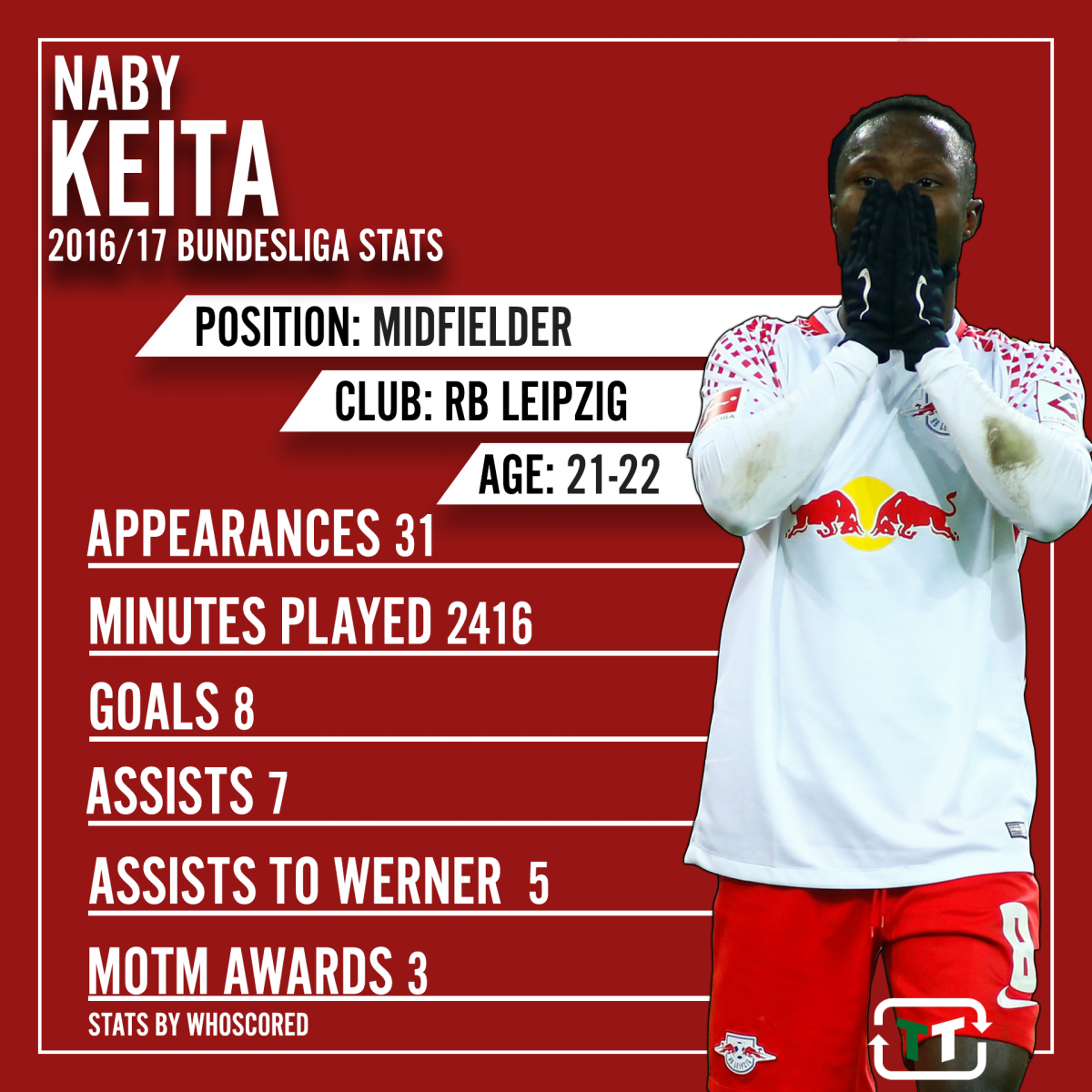 Werner is one of Europe's brightest young forwards, He's bagged 11 league goals last season, alongside two assists, and he's able to offer tremendous energy, pace and quality on the ball over in the Bundesliga. He's turned into perhaps RB Leipzig's best player, and he's been excellent alongside all of the great players on display for the German outfit.
Keita, in particular, had a fantastic relationship with Werner – both on and off the field – as his comments imply, and that could be helpful for him as he continues to settle in Liverpool. On a basic level, off the pitch, he's clearly good friends with Werner, and so the arrival of the German would surely help to allow him to be more comfortable at Anfield.
However, on the pitch is where the real excitement comes in for Liverpool. Their chemistry is evident, and that was highlighted by the fine form that the pair showed throughout their time together in the Bundesliga. The best example of this can be found in the 2016/2017 season – at the end of which, of course, Liverpool agreed a deal to sign Keita at the end of the following season.
During that campaign, Keita bagged a pretty stellar 7 league assists, which on its own is a pretty decent tally. However, what's perhaps most interesting about that is the fact that 5 of those assists were finished by Timo Werner himself. This was the 5th best partnership in the league, and that speaks volumes of how well the pair used to link up in the Bundesliga. Coincidentally, Keita's bagged just 1 league assist this term, which suggests that perhaps he doesn't have the same connection with the players around him as he once had with Werner.
Naturally, then, linking the two players up may make sense for Liverpool. Signing Werner alone is arguably worth it for the Reds, but recognising the relationship that the two players have is also important – as Jurgen Klopp could kill two birds with one stone by landing the German.
Thoughts?