Arsenal fans are more upset than ever after club post about Aaron Ramsey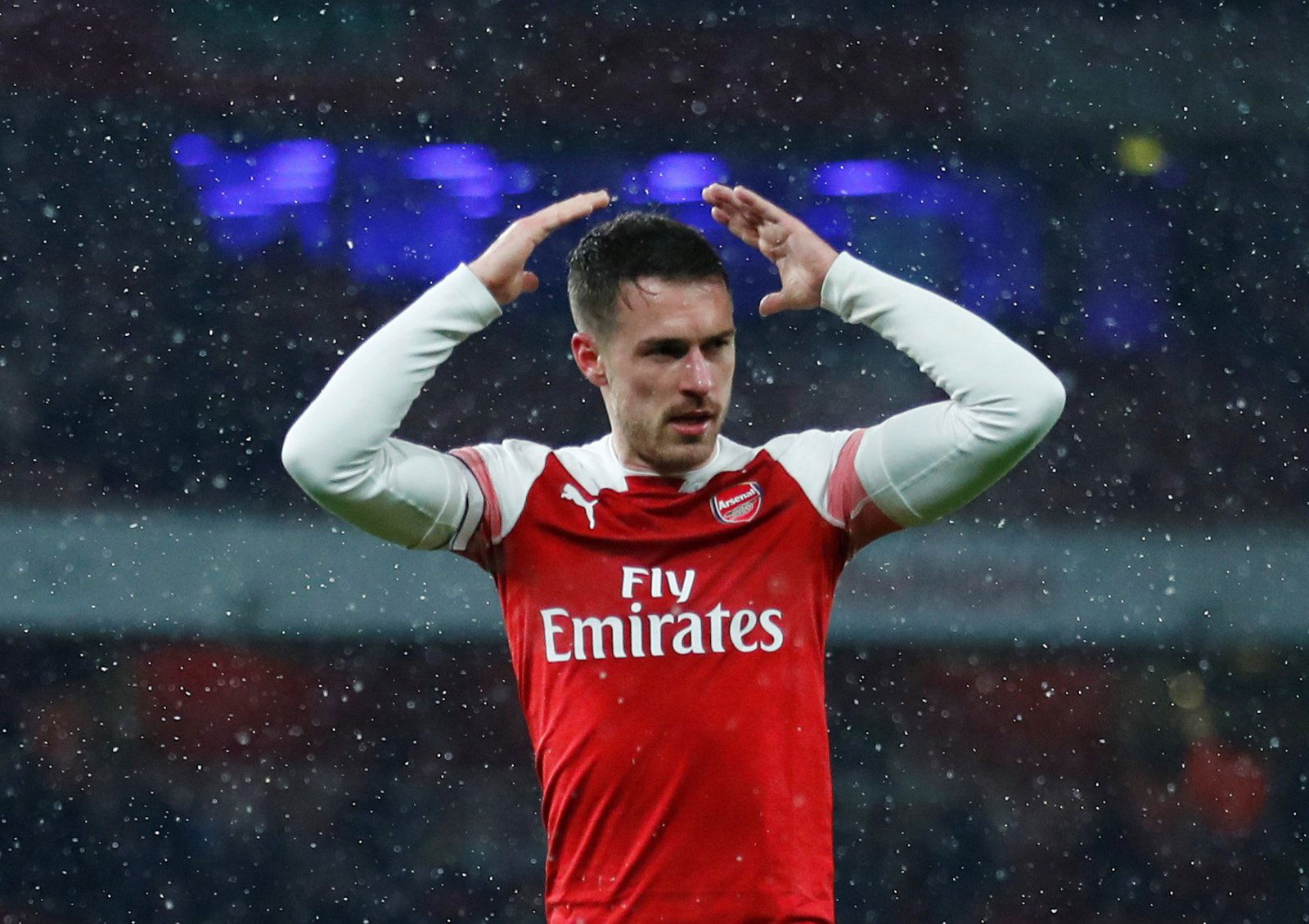 It's a good time to be an Arsenal fan, with the Gunners impressing on the pitch, and they're on course to finish in the top-four – which would be huge for Unai Emery's team. However, there's one cloud that is hanging over them, and that's the prospect of Aaron Ramsey leaving.
He's agreed to join Juventus at the end of the season when his contract expires at Arsenal, and it's fair to say that with every passing week, as time edges closer to his departure, fans are getting more and more sad about the prospect.
Or is THIS your favourite @AaronRamsey back heel?

When Rambo silenced our north London rivals at their former home…  pic.twitter.com/eXfqBIEChV

— Arsenal FC (@Arsenal) April 5, 2019
That's been highlighted over on Twitter. Arsenal recently shared a clip of Ramsey scoring against Tottenham with a deft back heel, with the video a prime example of exactly what he's able to do when he's at his best.
Naturally, this has led to a lot of sadness amongst Gunners online, with lots of Arsenal fans still not quite over the fact that Rambo is going to leave this summer. They're desperate for the club to, somehow, find a way of hanging on to him.
See what they've had to say below:
I miss him already

— Loyal Goonerette  (@TaZRahman7) April 5, 2019
Stop tweeting Ramsey stuff he's going and I'm already too sad about it . #crazydecision

— GUFF & MMA (@elchapo0101) April 5, 2019
I can't believe Ramsey isn't going to be at Arsenal next season  what are we going to do…

— MrVix246 (@mrvix246) April 5, 2019
If we love him so much why didn't we resign him

— Brett Carter (@brett_carter21) April 5, 2019
It's hard to choose when each one reminds me that he's a true Gunner through and through. You will be missed Rambo.

— GoonerBrian (@BrianHoblin) April 5, 2019
Am gonna miss u Rambo

— olakeshy1 (@olakeshy11) April 5, 2019
And to imagine that such talent is going to Juve for free is so heartbreaking

— Dee Masidza (@Dee_Sidza) April 5, 2019
How our club has let a player like @aaronramsey leave on a free is beyond me. Surely we should of thrown the bank at him to get a new contract signed. Juve really have a bargain.

— Leighton (@leighton905) April 5, 2019
Arsenal fans – how sad are you about this? Let us know below!