Arsenal fans are questioning big Emery decision on Mesut Ozil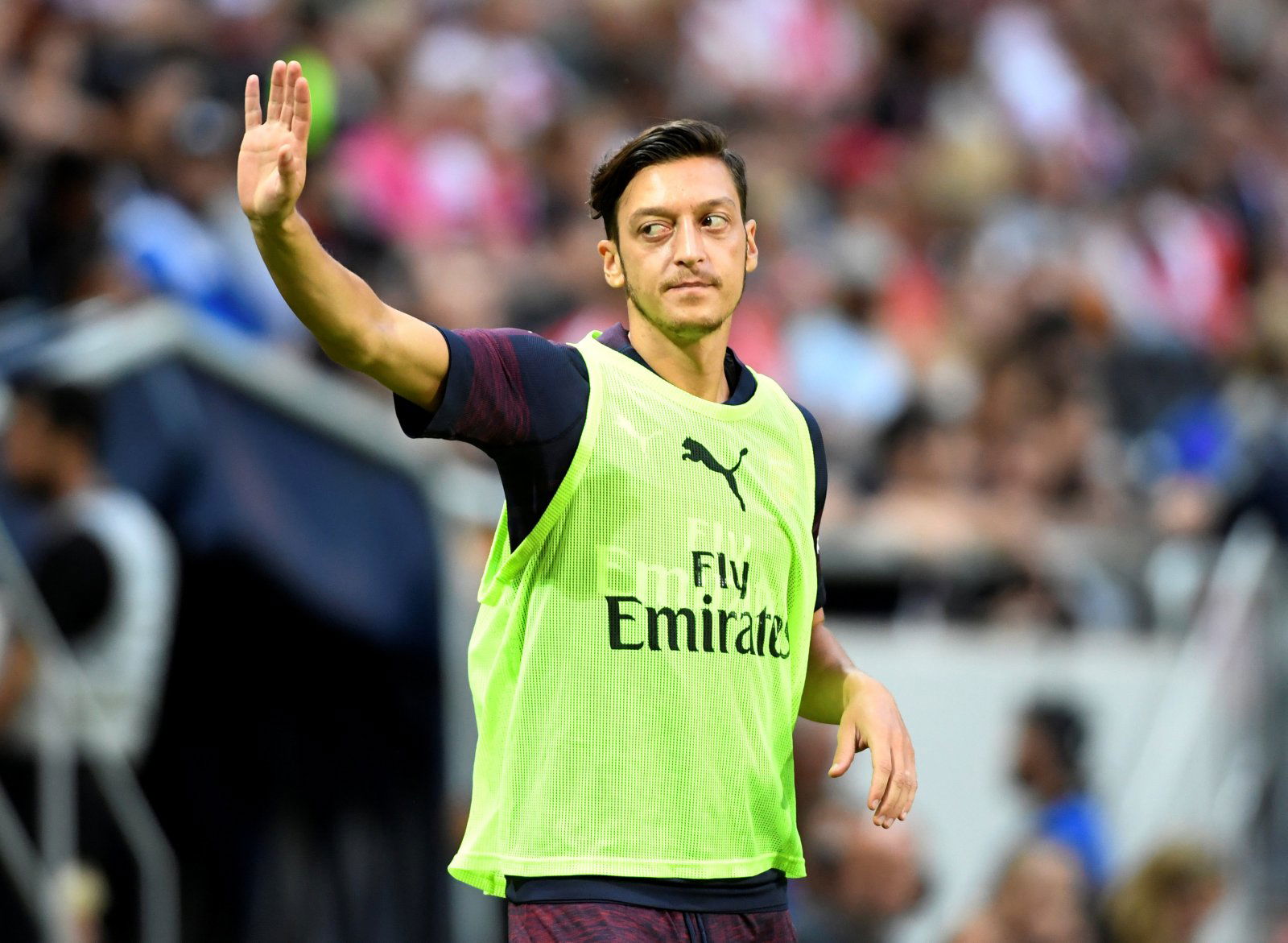 Unai Emery is facing his most challenging spell at Arsenal so far, and it will be interesting to see how the Spaniard reacts. He managed to turn the Gunners out of a rough run of form earlier this season, but now, he's in an even tougher spot.
Arsenal are on the back of two losses in a row, and Emery's recent attitude towards Mesut Ozil is also drawing extra attention to the manager.
He decided to leave the German out of his matchday squad entirely against Tottenham. This is obviously hugely significant, as the game is always Arsenal's most important fixture of the season, and so the best players are nearly always selected.
This indicates, then, that Ozil is not considered as such, and that leaves the German with an uncertain future at the Emirates.
For his part, Ozil is a real favourite of the Arsenal faithful, and so unsurprisingly, many fans are siding with the German on this one. Following Emery's decision to leave him out, Arsenal fans took to Twitter to defend Ozil – and they've questioned their manager, perhaps for the first time this season.
Emery had problems in dealing with Neymar and Cavani when he was at PSG, now he's scared of the same with Ozil.

But whatever the reason is you can't leave Ozil out of the squad while fit and pick Iwobi, Guendouzi and Mikhi ahead of him. What tactical decision is that??

— Ibrahim Carab (@iBraaAFC) December 20, 2018
There is no tactical reason to justify not playing Mesut Ozil. Emery is throwing Ozil under the bus.

— Chase (@GoonerChase) December 20, 2018
… There is only one word for Emery's way with Mesut Ozil: naive.

— Olubanwo Fagbemi (@OlubanwoFagbemi) December 20, 2018
Emery is going to over coach him self out of the @arsenal job, I'm tell you all, I am not convinced and this ozil thing is a mess

— Piff_city (@PiffCity9) December 20, 2018
Ozil has no reason not to be in the team… if Emery doesn't want him, he should look for another club amd stop wasting our funds. #AFC

— . (@ThatArsenalPlay) December 20, 2018
If Emery doesn't fancy Ozil that's fine, but leaving him out while were not creating very much will put unneeded pressure on him if results don't go the right way…

— The Arsenal 49ers (@thearsenal49ers) December 20, 2018
anti-Emery until Ozil starts a game.

— Art Vandelay (@TheeStarFire) December 20, 2018
Unai Emery is a joke

— Mesut Ozil (@WeAreOzil) December 20, 2018
I don't understand Emery and I'm pretty sure he won't last at Arsenal. He can't win this battle against Ozil.

— Hernandez (@Femi_hernandez) December 19, 2018
Thoughts?