Arsenal: Fans are raving about Lacazette after another goal against top-six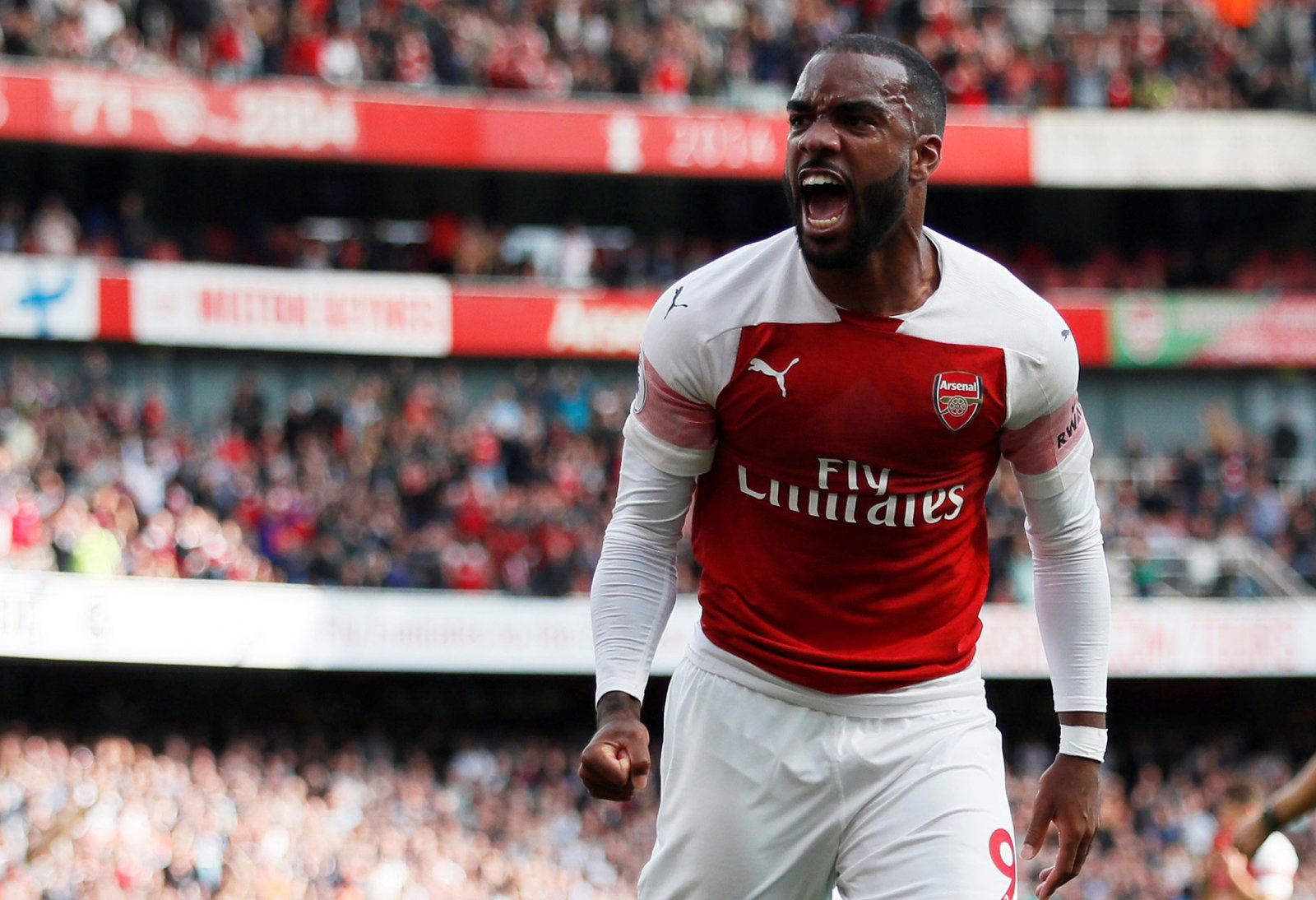 Arsenal fans have taken to Twitter to show their love for Alexandre Lacazette after the Frenchman scored a magnificent goal in the north London derby, which ended up being decisive in the Gunners stealing a point from Spurs.
Alexandre Lacazette since signing for Arsenal:

Man United: ⚽🎯🎯🎯
Spurs: ⚽⚽🎯🎯
Chelsea: ⚽🎯
Liverpool: ⚽🎯
Man City: ⚽
Europa League QF: ⚽⚽⚽
Europa League SF: ⚽⚽⚽⚽🎯

via @ArsenalFeverTM pic.twitter.com/h8nQ9rZF76

— AFTV (@AFTVMedia) September 6, 2019
Lacazette joined Arsenal in 2017 and he has since gone on to score 38 times in 91 appearances for the Gunners (as per Transfermarkt), and as the statistics show, some have been of exceptional importance to the club.
The 28-year-old bagged five goals in Arsenal's journey to the Europa League final last season as he quickly established himself as one of Unai Emery's most important players in the Spaniard's first year at the helm.
Furthermore, alongside his great goal in the recent north London derby, Lacazette has netted a winner against Chelsea and Spurs, snatched a point late on against Liverpool and also bagged in defeats to the Manchester clubs.
Certainly, Arsenal fans are in love with this man right now and have shown as much on Twitter.
Here is what some supporters have had to say about their French superstar…
Proves why he should be captain of the club. Big game player. Everyone loves him. And leads from the front.

— Sahil Dhurat (@speedyboyz) September 6, 2019
My captain 🔴⚪

— ADEBOATENG (@DrumzAdeBass) September 6, 2019
Announce Xhaka's departure to see more from Lacazette

— DaniCeballos Just On Loan (@DennisuarezL) September 6, 2019
He should be captain and he's our most important player going forward rather him start than Auba because he offers more away from home in big games

— faizanhamid (@faizan_hamid17) September 6, 2019
Big game player 👏🏾 should be our skipper tbh @UnaiEmery_ 👌🏾🙏🏾

— Anton (@AntonAstley92) September 6, 2019
Shld be captain

— Terence (@TerryGunner4lyf) September 6, 2019
Real captain material plays for badge

— SHO  (@ShoShallow) September 6, 2019