Arsenal fans aren't happy with what Auba and Laca have done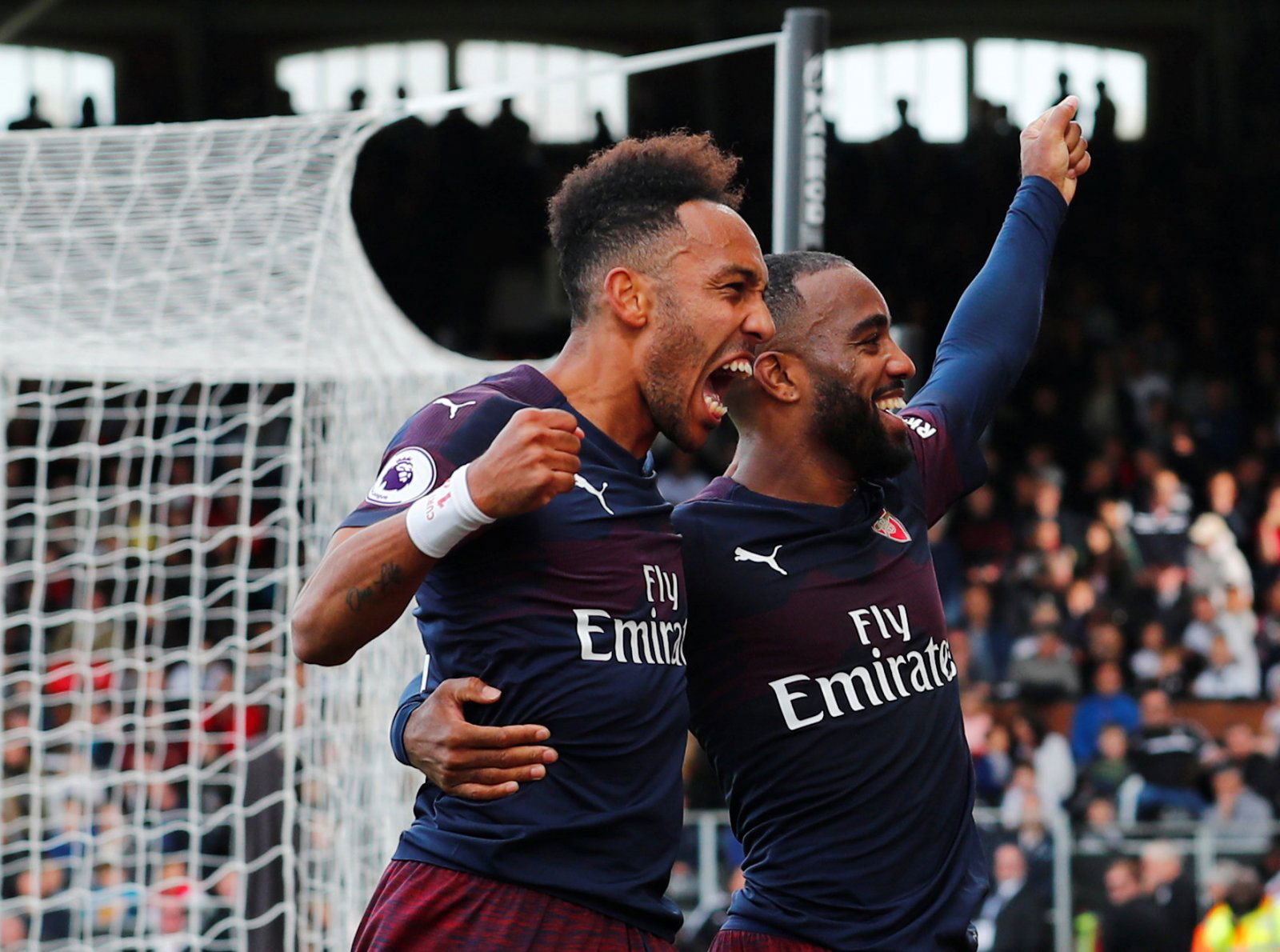 You'd find it difficult to find two players that are more universally popular at Arsenal than Alexandre Lacazette and Pierre-Emerick Aubameyang. The offensive duo aren't always on the field at the same time, but when they are, you can bet that goals will follow.
They've both enjoyed strong seasons so far, and it's fair to say that if they continue how they've been going thus far, they'll both end the campaign amongst Arsenal's top goalscorers.
However, despite their popularity, their latest stunt hasn't gone down too well among fans.
Arsenal recently shared a video on Twitter featuring both Lacazette and Aubameyang, and it displays them doing some commentary over their win over Tottenham in the north London derby a few weeks ago.
IT'S HERE AT LAST

Arsenal 4-2 Tottenham

Auba and Laca do UnClassic Commentary https://t.co/Djm3Fivibd pic.twitter.com/GXhVCDwiu3

— Arsenal FC (@Arsenal) December 18, 2018
The problem is, they've only uploaded it this week – just a few short days after the team's loss to Southampton.
Unsurprisingly, then, this hasn't gone down well with a fair few fans, with supporters clearly hoping that the team will bounce back in their next game against Tottenham on Wednesday as opposed to dwelling on an old win. See what they've said below…
I would've enjoyed this had we won against Southampton.

— Tony (@_uBless) December 18, 2018
We're still 5th and like 5 points behind them so what's the real point?

— Luis De La Torre (@DLT1712) December 18, 2018
Need to come back after the lost to Soton, chaps

— davecchio (@davecchio_) December 19, 2018
And still lose against Southampton

— Defpacdannyshot (@defpacdannyshot) December 18, 2018
Yes, trust me Im big fan of Arsenal. But I do not simply like thing kind of manner – doing useless things. Instead, you all should consider how to improve yourself. Please just do the things that will lead us to be happy at the end of this season. ☺

— Aung (@AungSettPaing24) December 18, 2018
Score goals and stop these nonesense!

— White Walker (@dannydantoz) December 18, 2018
I mean there's nothing wrong in celebrating a derby. But y'all got to get some goals against this small teams as well.

— JonJon (@JohnteKarash) December 18, 2018
Why's man doing this

— مهند جناحي (@MohannadJanahi) December 18, 2018
Thoughts?