Arsenal: Fans can't believe TalkSPORT caller wants Sam Allardyce or David Moyes to replace Unai Emery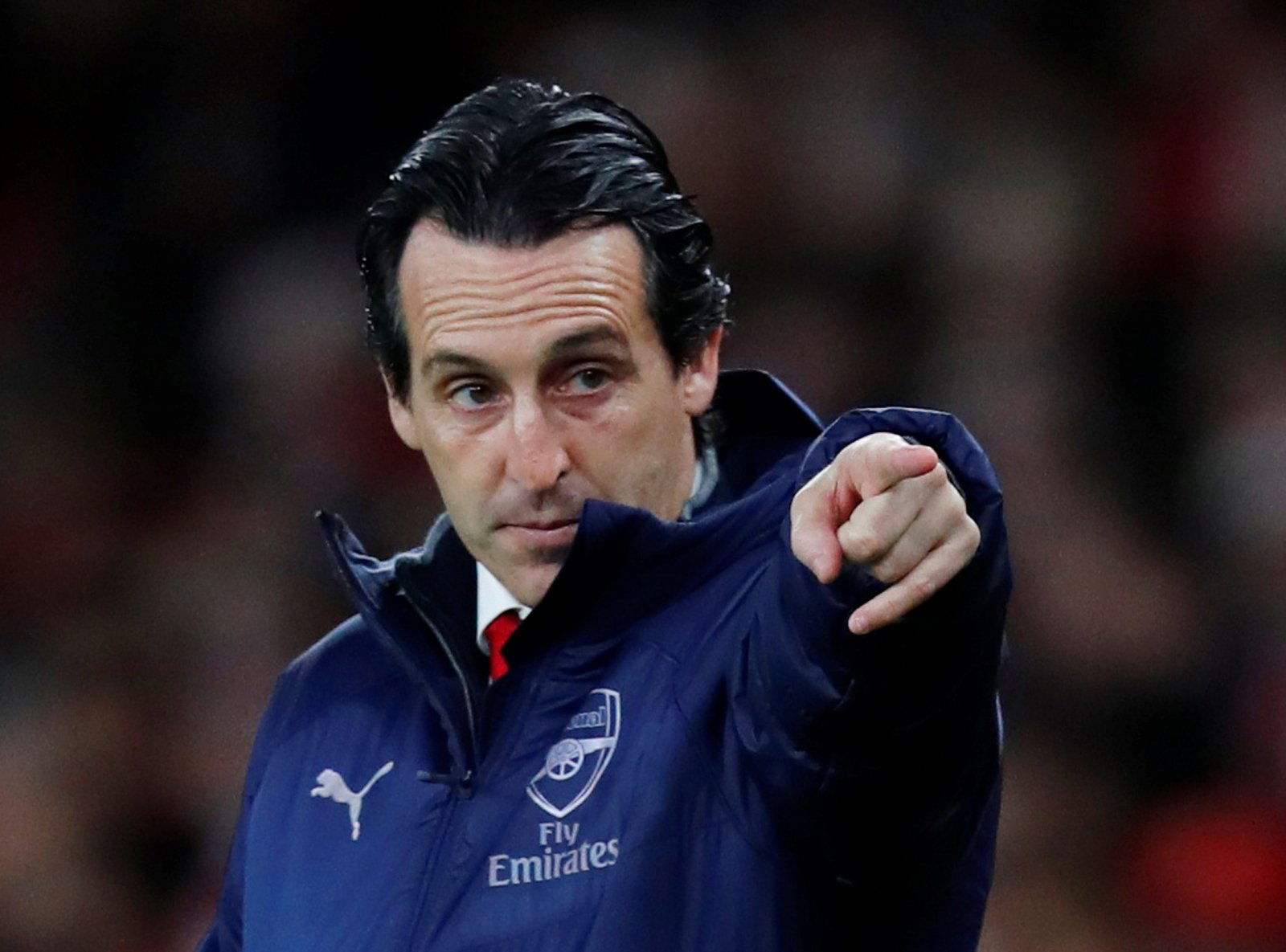 Fewer than two seasons into the job, and it seems Unai Emery is on the verge of losing the backing of Arsenal fans after their seemingly spineless start to the season. Just looking at the last four games they've given away leads to draw each of them, and now Le10Sport, via The Mirror, has claimed Arsenal could accelerate interest in Jose Mourinho to take over.
One fan rang into TalkSPORT's The Alan Brazil Sports Breakfast show and said he didn't think any top manager would want the job at the moment and claimed the club should "give Allardyce or Moyes a chance". David Moyes lasted just nine months as manager at Man United and Sam Allardyce was sacked by Everton with fans not pleased with his footballing style.
The radio station's Twitter account posted a video of the exchange and fans reacted sarcastically to the idea, with lots of fans questioning whether Chris, the caller, was a Spurs fan in disguise.
"Give Allardyce or Moyes a chance." 🗣️

"What have we got to lose?" 🤔

"What manager would want the job at the minute?"

Chris the Arsenal fan wants Sam Allardyce or David Moyes to replace Unai Emery. 🔴 pic.twitter.com/IIJRW6QBOH

— talkSPORT (@talkSPORT) 7 November 2019
You can see some of their reactions to the tweet below:
Wow! I'd rather have Mr Bean as manager than them too pic.twitter.com/8GM6d3WWr3

— Bill Wilkins (@bill_wilko3) 7 November 2019
A player gets booed for walking off the pitch and now no manager would want the job 🤣🤣🤣 Never heard so much nonsense in all my life. And thats before we get to the Allardyce and Moyes talk 🤣. Can't be real

— Scott Mayes (@scottygfc) 7 November 2019
Lol, that would work 🤭🤭🤭

— Jim Kelly (@jimkellyBurger) 7 November 2019
Chris is obviously a Spurs fan.

— Black-Musashi (@musashi_black) 7 November 2019
— Denton (@DentoninMerton) 7 November 2019
Is Arsenal trying to escape relegation?
Allardyce and Moyes with due are coacheswho are capable of helping teams escape relegation not qualifying them to Champions League

— Nsidibe Akpan (@NsidibeAkpanNG) November 7, 2019
Whoever said this obviously lives on a different planet!!! If Sam Allardyce or David Moyes takes over at Arsenal I will never watch that team again!!!

— Anthony Buckby (@Buckby89) November 7, 2019
Arsenal fans, who would you want to replace Unai Emery if he left? Join the discussion by commenting below…