Arsenal fans can't understate how highly they rate Sokratis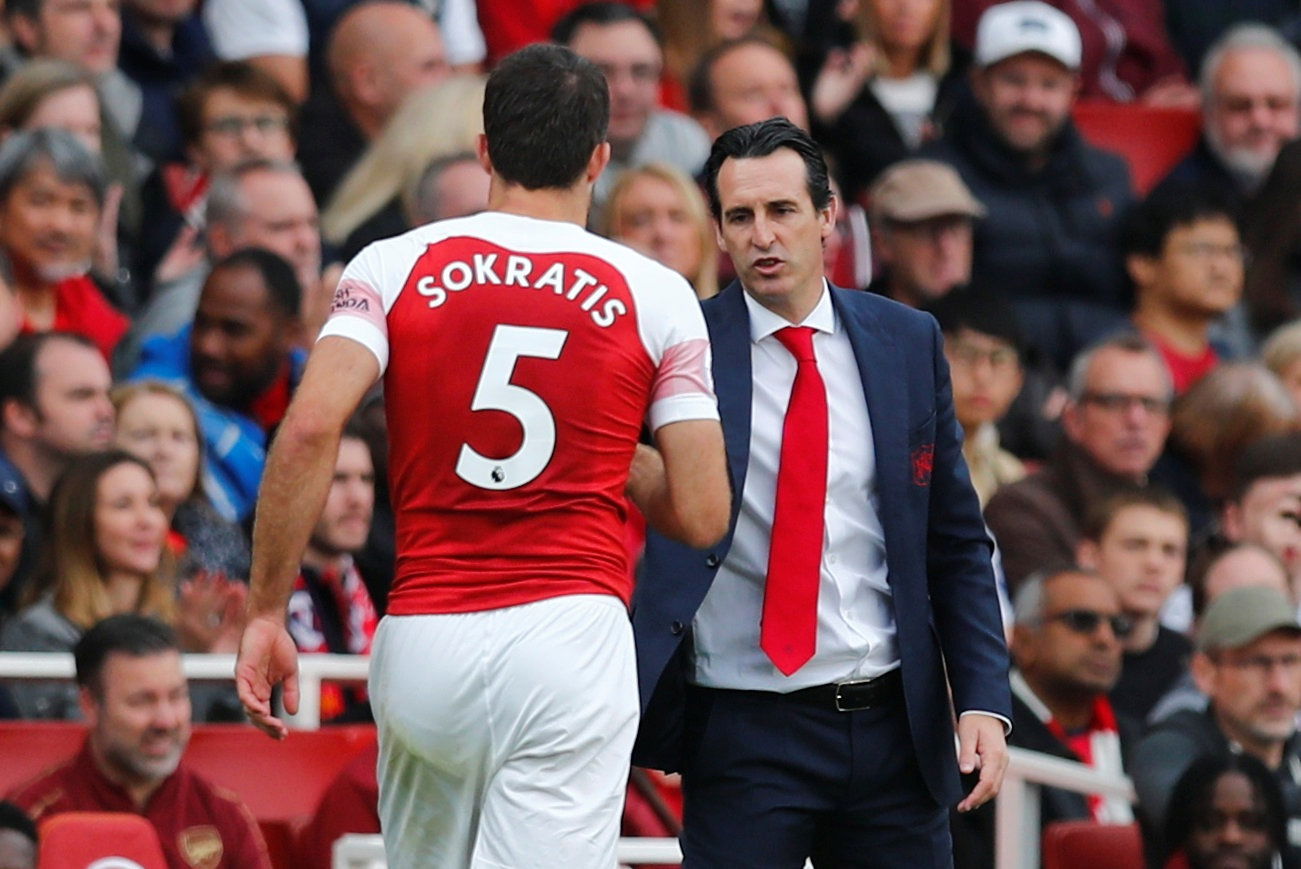 Considering just how incredible Lucas Torreira has been for the Gunners as of late, it has gone very under the radar that Sokratis Papastathopoulos hasn't put a foot wrong in weeks. the Greek defender has been exactly what the Gunners needed and the fans have started to appreciate him on Twitter in the last few days.
Sokratis biggest strength is not his defensive prowess or physicality. Its his mentality. pic.twitter.com/JUzpr4QyBe

— LTArsenal (@ltarsenal) 11 December 2018
The Greek colossus has helped his side to record wins over Tottenham and Huddersfield and get a big points away at Old Trafford, and the fans don't want to understate the ex-Borussia Dortmund mans importance to their siccess at the moment. Unai Emery brought him in as a short-term fix their defensive issues, and alongside Shkodran Mustafi the 30-year-old has shone in Laurent Koscielny's absence.
The supporters simply cannot wait until they have Koscielny back in the side at full fitness as they'll be treated to a centre-back pairing of Sokratis and their club captain. That is a recipe for success as far as the Gunners are concerned and they'll all be hoping that the two can help extend the club's unbeaten run. One of the greatest parts of their Greek stopper's game is the mentality he brings, and as the Gunners become more and more of a force on the field, it seems apparent that his mentality is rubbing off on his teammates.
You can read the Gunners' appreciation tweets for Sokratis here:
Confidence and organisation is second to none. Class signing.

— • (@afccentro) December 11, 2018
I so wanted him to do well – probably the Greek connection – he had a wobbly start and had to adjust to our game – don't want to go overboard but he has proved a good signing, wonder what damage a Koscielny /Sokratis partnership could do !

— mazzerooni (@mazzerooni) December 11, 2018
Absolutely!

— Goooner49 (@Goooner49) December 12, 2018
I love this

— Alexandre (@iamparispoker) December 12, 2018
Papa appreciation tweet.

— AFTV (@AFTVMedia) 11 December 2018
Love him,no nonsense cb

— John (@JohnCave27) December 11, 2018
— TORREIRA (@grizzlybearlapa) December 11, 2018
The Gunners have nothing but love for Sokratis and will hope he can continue putting in the quality of performance that he is.