Arsenal
Arsenal fans discuss what system Emery will use this season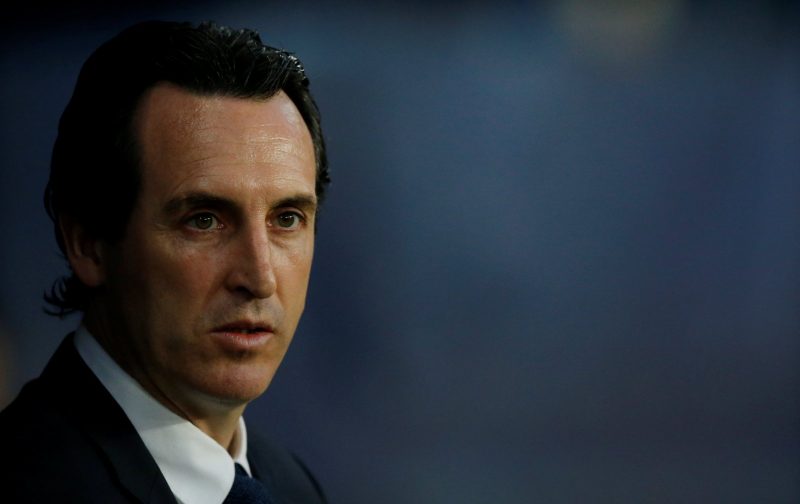 Arsenal fans on Twitter have been getting more and more excited as the new Premier League season draws nearer. Unai Emery has signed five players this summer already and now the fans are starting to discuss how they will set up at the start of the new season.
People are saying if we play a 4-3-1-2 we lack width. Yes to some degree. But look at how successful Ancelotti was at Chelsea back in 09/10 playing it. Conte/Allegri at Juve used it very well too. Not too many teams use it these days, but it can be successful if used right.

— LTArsenal (@ltarsenal) 13 July 2018
Arsenal fans have been used to watching plenty of possession-based football under Arsene Wenger, often without much cutting edge to it, however, with Unai Emery now in charge it will be interesting to see how the Gunners shape up and play this season. Emery is very tactically aware and has used a number of different systems over his career. The club has a vast squad and could line up in a number of different ways depending on their opponent.
His preferred set-up is the 4-2-3-1 with three midfielders roaming behind a single striker but with both Alexandre Lacazette and Pierre-Emerick Aubameyang being top strikers it would be a shock to see Emery leave either of them out of the starting eleven. The fans will hope to see free-flowing attacking football at The Emirates and with a number of creative options at the club, it shouldn't be too hard for Emery to provide that.
You can read the Arsenal fans' verdict on their system here:
I retract my statement. This formation could work. Provided we add more attacking players. Wenger played 3 at the back but had 5 defenders and played Monreal at CB. Which was terrible

— Ha. a (@ItsPhazha) July 13, 2018
Only some managers know how to use it. Emery never used it in his career. We should go with what he knows how to do best. Ancelottis chelsea are different and they played 433. So is allegris juve

— OluOt (@olumide_ot) July 13, 2018
Agree, and our fullbacks will be pushing on to create the width.

— TheArseView (@TheArseView) July 13, 2018
Madrid played most, if not all, their CL matches in a 4-4-2 diamond, where Isco, who played in the CAM role, played very freely.

— SG3952 (@SpartanGhost17) July 13, 2018
If you think uses auba will play alongside laca, you not really watch arsenal. auba can play wide, but we cant achieve auba max lvl. Also laca was below standard if we are not plat him as lone striker. Beside that, if we play 4-3-3 same FT then miki play. See what everton got bro

— Airlangga (@maulanailman) July 13, 2018
Ozil and Aubameyang can both operate on the flanks if narrow doesn't work for us anyways, so our 4312 can easily change to a 433.

— Reissland Niles (@ReisslandNiles) July 13, 2018
with left and right backs like kolasinac and bellerin they can bring width at times and xhaka and torreira can cover the defensive duties

— Alex (@AlDee95) 13 July 2018
It remains to be seen what system the Gunners will deploy this system, but either way, the fans can't wait to find out.