Arsenal: Fans don't want Nacho Monreal to leave this summer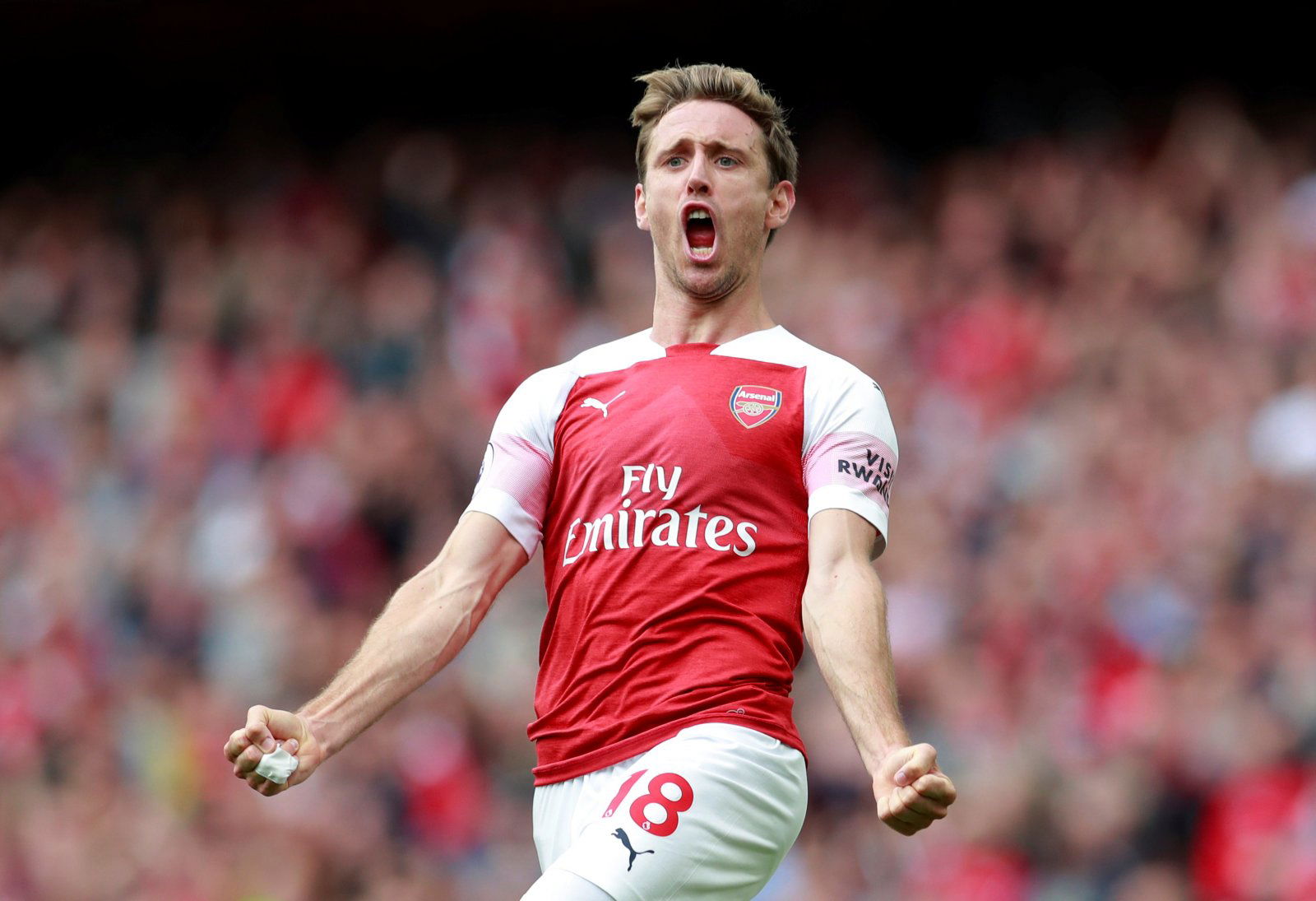 Arsenal fans were less than pleased after it emerged that the club won't stand in the way of Nacho Monreal should the defender decide to leave this summer.
According to Charles Watts of Goal, nothing has been agreed on between the two clubs yet, despite reports in Spain suggesting a deal was imminent last weekend.
Monreal has been at Arsenal since joining the club in January of 2013 for £10m from Malaga. The Spain international has made more than 200 appearances in that time, scoring 10 goals. The 33-year-old has also won three FA Cups and three Community Shields.
If the move materialises before Sunday's North London derby, Monreal's final game would have been the 3-1 loss away to Liverpool.
Arsenal fans are far from pleased with the news that Monreal could be leaving, and took to Twitter to show their displeasure.
Here is a selection of tweets from Gooners:
Don't want to lose Nacho. Still decent in 2 positions at his age.

— Brendanzzzzzzz (@Brendannzzzzzzz) August 28, 2019
If he wants to go then fair enough but if we're doing it for the sake of getting a couple of £m in the bank then it's ridiculous. Been one of our most consistent players over the last few years and I'd much rather keep him as back up for Tierney over Kolasinac!

— Neil Males (@neiltetrabrazil) August 28, 2019
Should really be done in January, even for a lower fee. Xhaka will have to be emergency backup again until Tierney is fit…

— YSK (@tfpyo89) August 28, 2019
Should be happy if he stays imho. Can be an effective 3rd CB if we change the system and especially as Tierney-Bellerin will be in by October only.

— Aurijit Aiyer (@AurijitAiyer) August 28, 2019
And if Kolasinac gets injured before Tierney is ready ?!?!

— Sandman (@009Sandman) August 28, 2019
i hope he stays

— inspired onyeka (@InspiredOnyeka) August 28, 2019