Arsenal: Fans furious with Ivan Gazidis after Serge Gnabry rumours
Many Arsenal fans are furious with ex-CEO Ivan Gazidis after rumours have surfaced about Serge Gnabry's transfer exit from the North London club.
Will Arsenal qualify for the Champions League?
Yes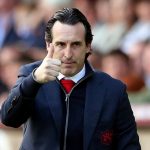 No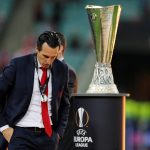 According to Sport Bild (via Bavarian Football Works) – as well as comments made by Arsene Wenger – Bayern Munich allegedly had an agreement with Werder Bremen to allow them to sign Gnabry from Arsenal, as long as they could buy him after a year for €7m (£6.06m).
The report goes on to say it was a "win-win-win situati0n" involving three teams – though unfortunately for the Gunners, they were not one of them.
Werder Bremen ended up spending a measly €6m (£5.2m) on the winger before they loaned him to Hoffenheim for a season where he impressed under Julian Nagelsmann, before coming back and impressing at Werder, and then finally being sold to Bayern for just €7m.
Unsurprisingly, Arsenal fans were pretty miffed when hearing about such news – especially considering the 24-year-0ld German is now worth more than 10 times what he was allegedly sold for, with Transfermarkt valuing him at £54m.
Here are some of the responses below…
This was widely known at the time and simply confirms how bad Gazidis was at his job.

— Olivia Landry (@livlan) October 16, 2019
Bundesliga clubs work for bayern

— Eliasmurangiri (@Eliasmurangiri1) October 16, 2019
Ivan got played as usual

— Pranav (@pranav_268) October 16, 2019
@toyintx y'all need to be investigated @FCBayern

— Kevwe (@kev__ak) October 16, 2019
Gazidis was clueless, he just waste what could be abundant profit for us by selling our star players, glad we get rid of him to Milan at the moment. +We just moving nowhere under him as CEO, and we almost constantly got preyed by other teams at selling business, got nothing

— Bayu (@opta_iwobi) October 16, 2019
We knew this even before the ink was dry…

— makdownunder (@mak_down_under) October 16, 2019