Arsenal fans have heaped even more praise upon Mesut Ozil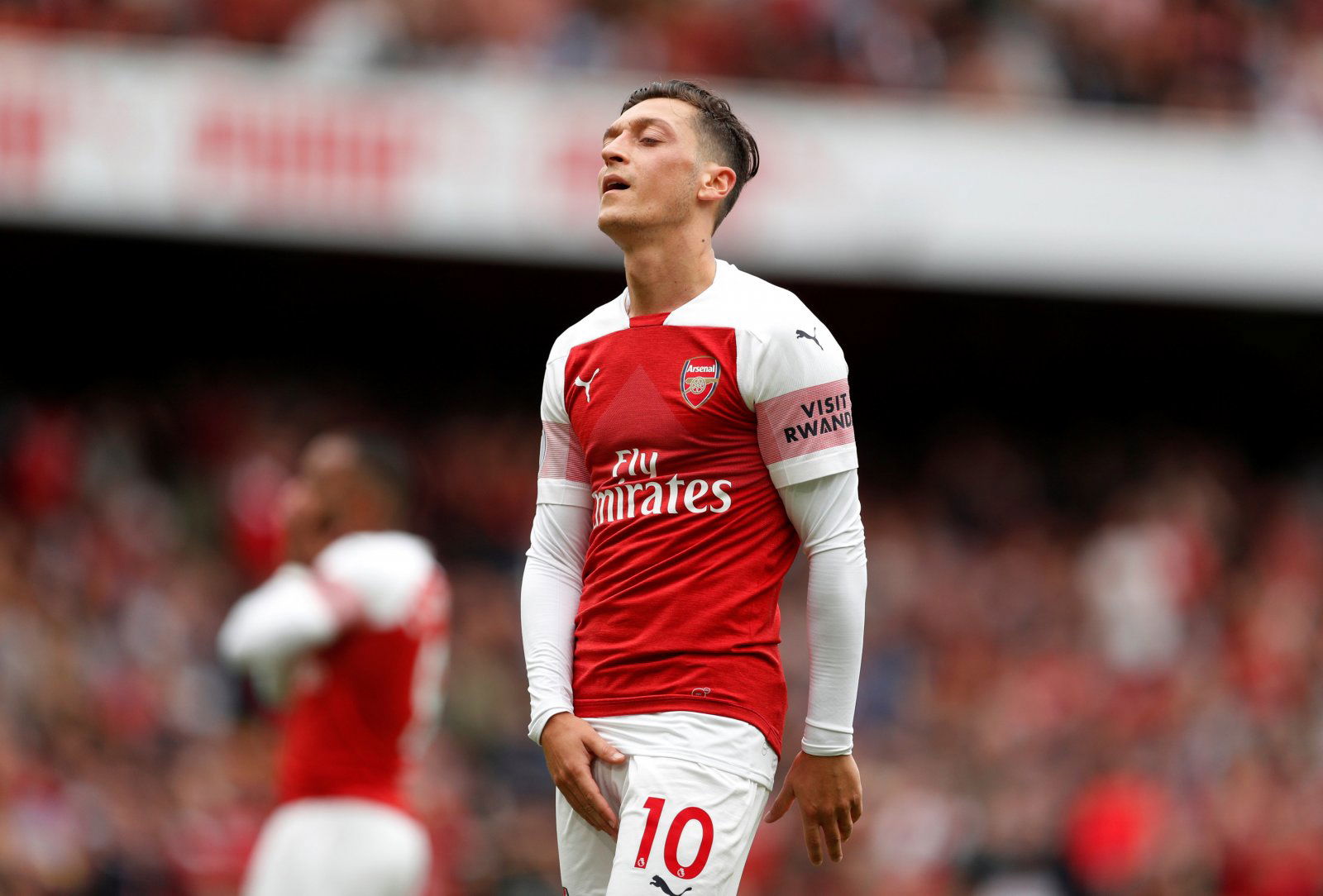 You'd struggle to find a player that is more popular at Arsenal than Mesut Ozil. The German hasn't been a regular player in the Gunners' first team this term, with Unai Emery seemingly not viewing him as a suitable option, but that may be starting to change.
He's featured more regularly for the Gunners over the last couple of weeks, and whenever he's played, he's looked pretty good.
Perhaps most impressive about the German has been his technical ability, as has been highlighted over on the official Arsenal Twitter page.
Is it possible to ever get bored of this technique? Asking for a friend.

@MesutOzil1088 pic.twitter.com/r5LdyxZTkr

— Arsenal FC (@Arsenal) March 5, 2019
Arsenal recently shared a clip of Ozil striking towards goal with his now-famed bounce-shot, with the German somehow managing to knock the ball off the ground to lob the oncoming goalkeeper against Bournemouth.
Naturally, lots of Arsenal fans have been quick to respond, and they're all paying tribute to the talented playmaker. Fans have stuck by him throughout the season, and in light of his recent form, he's somehow managed to get even more popular.
They're just loving that they've got another chance to show the club how much they rate Ozil.
See below:
Mesut ozil genius! pic.twitter.com/rk0cXL15cc

— One Love Arsenal (@1LoveArsenal) March 5, 2019
Already trademarked as 'The Ozil'

— The Arsenal Review (@thearsreview) March 5, 2019
How?

— Ki Jesseology (@NandiraJessy) March 5, 2019
Master

— Edwin (@jinjeya) March 5, 2019
Greatest playmaker of all time  pic.twitter.com/CoFnec7b5B

— William (fan account) (@OzilThings) March 5, 2019
I remember seeing him passing the ball to Toni Kroos like that and to be honest I thought it was a fluke, but then he's proved me wrong!

— TshepisoR (@Large_Skipper) March 5, 2019
Mesut just being Mesut

—  (@NatG_22) March 5, 2019
Best CAM in the world

— Patrick Ronaldo (@Ronaldo0403) March 5, 2019
Absolutely impossible!!!

— Tolu Moyan (@tolumoyan) March 5, 2019
I wonder how does he do that?

— NkanyisoThokzin (@ThokzinNkanyiso) March 5, 2019
It becomes more interesting every passing moment. World class goal from world class @MesutOzil1088

— Alagbe Adedeji Simon (@AlagbeSimon) March 5, 2019
Only way you'll get bored is by offering Özil a lifetime contract, then we won't have to worry about anything

— Muzammil Parkar (@MuzammilParkar1) March 5, 2019
Arsenal fans – should Emery pick Ozil more often? What's his best skill? Join in the conversation below!