Arsenal fans laugh off Bellerin own goal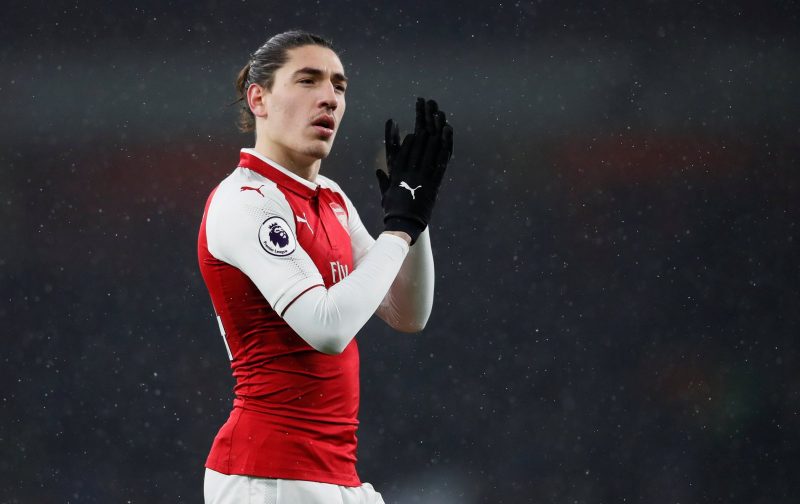 Arsenal took to the pitch last night and made it te wins from ten games as they dispatched Leicester 3-1 at The Emirates. However, it wasn't all plain sailing and a Hector Bellerin own goal gave the Foxes the lead on the night. The Gunners recovered and Bellerin provided two assists at the other end, leading to him taking to Twitter after the game.
1 goal, 2 assists…. pic.twitter.com/2tgOGjI8Jf

— Héctor Bellerín (@HectorBellerin) 22 October 2018
Bellerin has extremely thick skin and has taken a lot of abuse for his performances in the past. His charisma and off the field behaviour leads to him getting more attention than most but he takes it in his stride and obviously doesn't take the criticism he receives to heart. A lot of the Gunners have been quick to slate him in the past but last night he was getting nothing but praise, despite the fact he kicked off the scoring at the wrong end of the pitch.
Unai Emery is turning Hector Bellerin into a superb young player, the Gunners are enjoying having him down the right flank and his ability to influence the game at both ends of the pitch is an understated part of Arsenal's game. The 23-year-old assisted Arsenal's first two goals, helping to complete the turnaround after his own strike, and it was a performance he could be proud of, as a lot of fans tipped him for man of the match despite his error in the first half.
You can read The Gunners' replies to Bellerin's tweet here:
Leno had no chance there, what a strike mate.

— Lacazettes (@Lacazettes) 22 October 2018
Let's just talk assists and forget that goal bro

— Count Gregula (@justsometeacher) 22 October 2018
Lol MOTM for Leicester well played tonight Hectorrrrrrr pic.twitter.com/mzdDR6Tc33

— DaddyMO (@officialdaddymo) 22 October 2018
Nice work hector, we need you to be this focus all the time, become a legend. pic.twitter.com/mXp6kY2Sye

— tmag (@Tmag49613552) October 22, 2018
Loved how you showed them how to put one past @Bernd_Leno and they still didn't score

— Twelfth Man TV (@TwelfthManTV) 22 October 2018
You must buy a drink for @Bernd_Leno for that goal

— Seun-Prophet (@zheun85) October 22, 2018
man of the match

— MWATHI (@mwathi_afrik) 22 October 2018
You the man bro. Keep up the good work and people will soon realise that you are one of the top RB's in the world. I believe.

— Gally (@AFCGally) 22 October 2018
The Gunners are loving Bellerin's work and will hope he can carry on performing in Arsenal's winning run, although a few less own goals would also be nice.