Arsenal fans love these rumours surrounding €20 million exit for Ramsey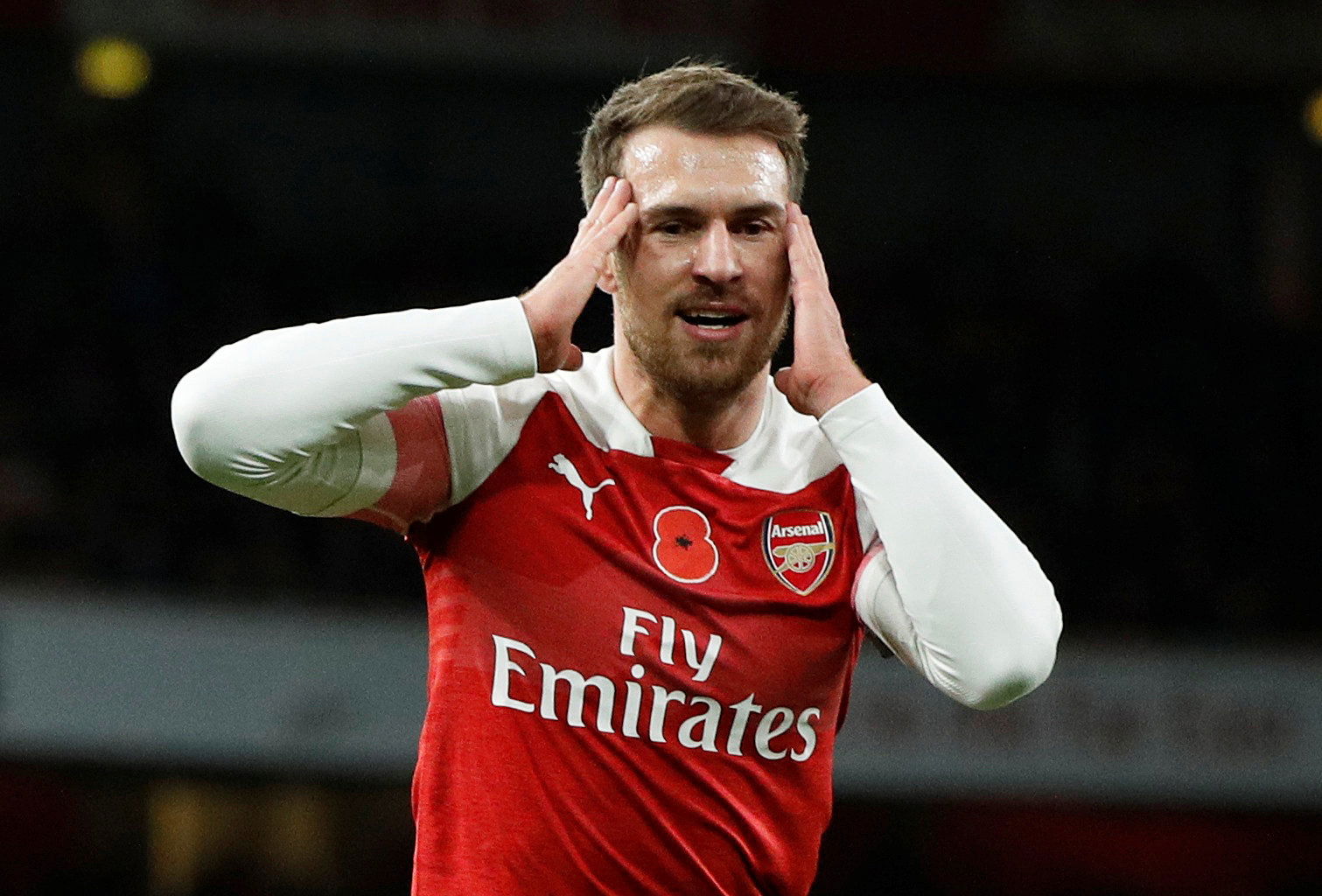 Arsenal fans have just about come to terms with the fact that Aaron Ramsey will be leaving the club, and whilst they don't want him to go, they'd rather profit from his exit than see him leave for free. That's where this story comes in, as L'Equipe have claimed that PSG are eyeing up a €20 million move for the Welshman in January.
L'Equipe | PSG are interested in signing Aaron Ramsey in January itself and are willing to play close to €20m to secure his services. They are in negotiations with Arsenal and his agent. #afc pic.twitter.com/NApiswkhRC

— LTArsenal (@ltarsenal) 27 December 2018
Aaron Ramsey is Arsenal's longest serving player and whilst he may be a far cry away from the best player at the club, he's still a quality option from the bench and to start as he adds both goals and assists with his late driving runs from midfield. However, Unai Emery has decided the Welshman has no future at the club, and with his contract expiring in summer, taking money for him in January would be more than worth it.
It's no secret that Arsenal are desperate for a few incomings of their own, so if they could give PSG some kind of deal and allow Ramsey to depart for the French ca[ital, it could serve them well if they were to look for any talents from the French champions over the summer, or even in the upcoming January window. For now, though, the fans are firmly fixed on Ramsey and would be delighted if he departed for France in the coming weeks.
You can read the Gunners' thoughts on the Ramsey rumours here:
Give us Draxler in exchange

— Sammie (@Sammie_511) December 27, 2018
Do it! For two reasons we will get something out of it and secondly we can invest the money right away on a defender or winger

— Gooner (@az7604) 27 December 2018
Great must get rid of him

— Ben Kay (@BeniKay) December 27, 2018
We should try and work out a swap deal with Rabiot

— A W (@gunningforafc) December 27, 2018
Ramsey+cash for draxler

— Robin Vincent (@Robin_vincent7) December 27, 2018
Better to get money.

— Irishshango (@Irishshango1) December 27, 2018
20 million plus Rabiot.

— Samurai Willis (@c7charlie7) December 27, 2018
Whilst the Gunners can't wait to rid themselves of Ramsey, they'd love to receive a player from PSG in return for the Welshman.