Arsenal fans love this story about Emile Smith-Rowe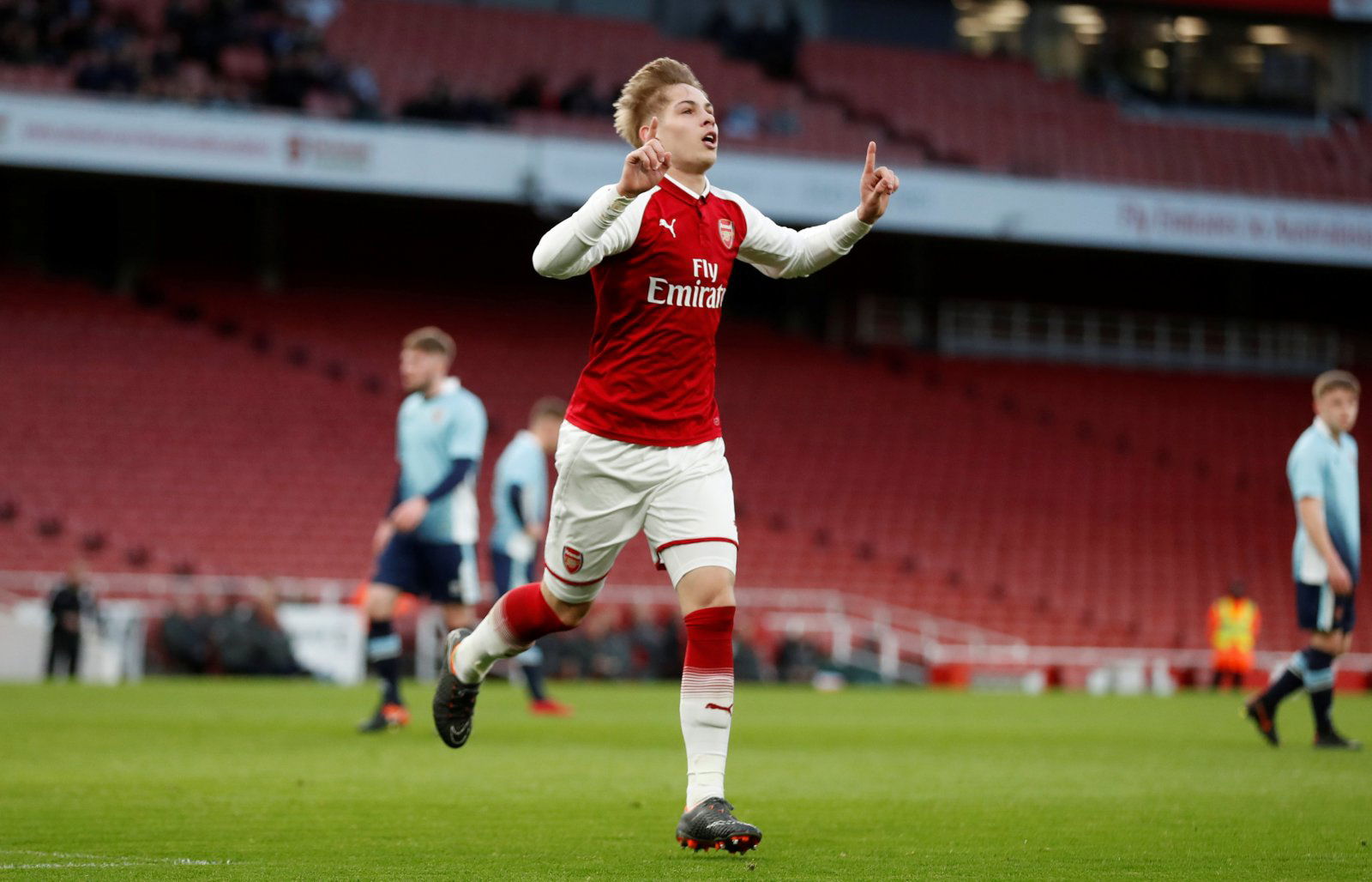 Arsenal fans on Twitter thought they lobed Emile Smith-Rowe for his fantastic talent and potential to grow into a star at the club. However, after reading this story in The Telegraph about how the youngster turned down interest from Chelsea, Tottenham and Barcelona to remain at The Emirates, they love him even more.
As per the Telegraph -Chelsea, Tottenham and Barcelona all made approaches to sign Emile-Smith Rowe when he was 15, but he was firm in his decision to remain at Arsenal. #afc pic.twitter.com/A1ss2Wvmlx

— LTArsenal (@ltarsenal) 8 October 2018
The youngster scored his first Gunners goal last Thursday when he bagged against Qarabag in the Europa League and the goal will mean so much to the youngster. The 18-year-old joined the club at the age of ten and his eight years at the club have been building up to him being included in the senior team and scoring goals for the club which he loves, and now that he's got his first it's very unlikely that he'll stop anytime soon.
The youngster is yet to start in the Premier League and there's no doubt that will be the next thing he'll want to tick off as he continues his meteoric rise at the club he's been with for so long. The Gunners already have a place in their hearts for Smith-Rowe and every time he plays they expect big things from the young attacking midfielder. In the past, the fans have likened him to Kevin De Bruyne and if he can become even half the player De Bruyne is then Unai Emery will have a serious talent on his hands.
You can read The Gunners' verdict on Smith-Rowe here:
because he is a gunner

— Den (@den_1886) 8 October 2018
That's our £30m signing.

— A4Arsenal (@a4arsenal_) October 8, 2018
Gunner blood in his veins

— Muzammil Parkar (@MuzammilParkar1) October 8, 2018
Arsenal in his blood!!

— Benjamin Botchway (@Kojo_Gunner) 9 October 2018
OK, so he's a legend already – we are in desperate need of those.

— anaklein (@apklein51) October 9, 2018
@JK_Senyo another gunner from young

— Chris (@Christelle_2104) 9 October 2018
You can see why @emilesmithrowe_ what a talent, can't wait to see him become Arsenal captain

— Szymon (@sz_gooner) October 9, 2018
The Gunners already love Smith-Rowe and will be keen to see him develop into a crucial player at the club.