Arsenal fans loved seeing Bellerin speak up about mental health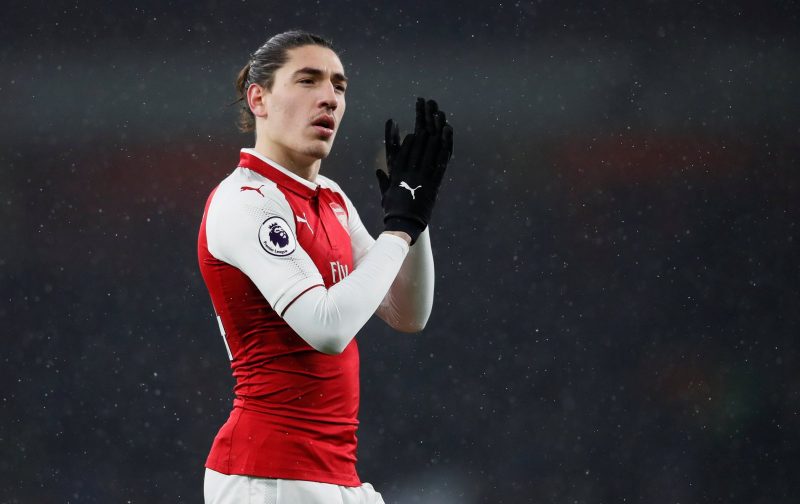 Yesterday, the world of football all come together on World Mental Health today and the likes of Jason McAteer, Charlie Adam and Hector Bellerin have spoken up about the importance of Mental Health awareness in football. Arsenal fans loved seeing Bellerin's comments and were proud to have the young Spaniard speaking up about such an important topic.
"Back in the day there was a stigma for men to talk about it or there was a stigma as a group of people, as footballers, to talk about these things. It's important that we take these chains off and start talking about it, moving forward with an open mind."#WorldMentalHealthDay pic.twitter.com/2cuoh4wd95

— Arsenal FC (@Arsenal) October 10, 2018
Hector Bellerin is an individual has come in for a lot of flak for the way he lives his life off the pitch. He's not the only one, but his decision to live a vegan lifestyle and the way he presents himself often come in for criticism from both Arsenal fans and fans of other clubs. So to see someone like him standing up and having his say on mental health is a lovely thing to see for those in and around football.
A lot of football fans won't realise the pressures that both young budding stars and experienced pros are under on a day-to-day basis and it is really important that fans, players and everyone who plays, watches and love football understands how important it is to speak out about issues with mental health. Bellerin's comments on Arsenal's Twitter have been widely received by the footballing world and a lot of Arsenal fans have commented on how proud they have to have Hector Bellerin at the club.
You can read those comments from The Gunners here:
I have nothing but complete respect and admiration for you as a footballer and as a person Hector. Immensely proud to have you play for the club.

— Anjan (@ABaradwaj) October 10, 2018
So proud to wear his name on my shirt.

— Mahala M Clarke (@ClarkeMahala) October 10, 2018
Well said Bellerin

— Jahan Miah (@AllAboutTheAFC) 10 October 2018
GO. ON. HECTOR!!

— what would arsene do (@oawgunner) October 10, 2018
Never leave this club, Hector.

— Wes (@WesJR7) October 10, 2018
@HectorBellerin you're doing a good job in being a human being first and then a footballer Hector. Keep it up.

— Giannis R. (@GiannisRock) October 10, 2018
A great representative for the club, is Bellerin.

— Always Arsenal (@imTrafalgar) October 10, 2018
You should be captain, Hector. Our second best player this season

— Matt (@ClassyArteta2) October 10, 2018
The Gunners loved Bellerin's comments and have gained a lot of respect for the young full-back.