Arsenal fans on Twitter all vote for Mesut Ozil as their let down of the season so far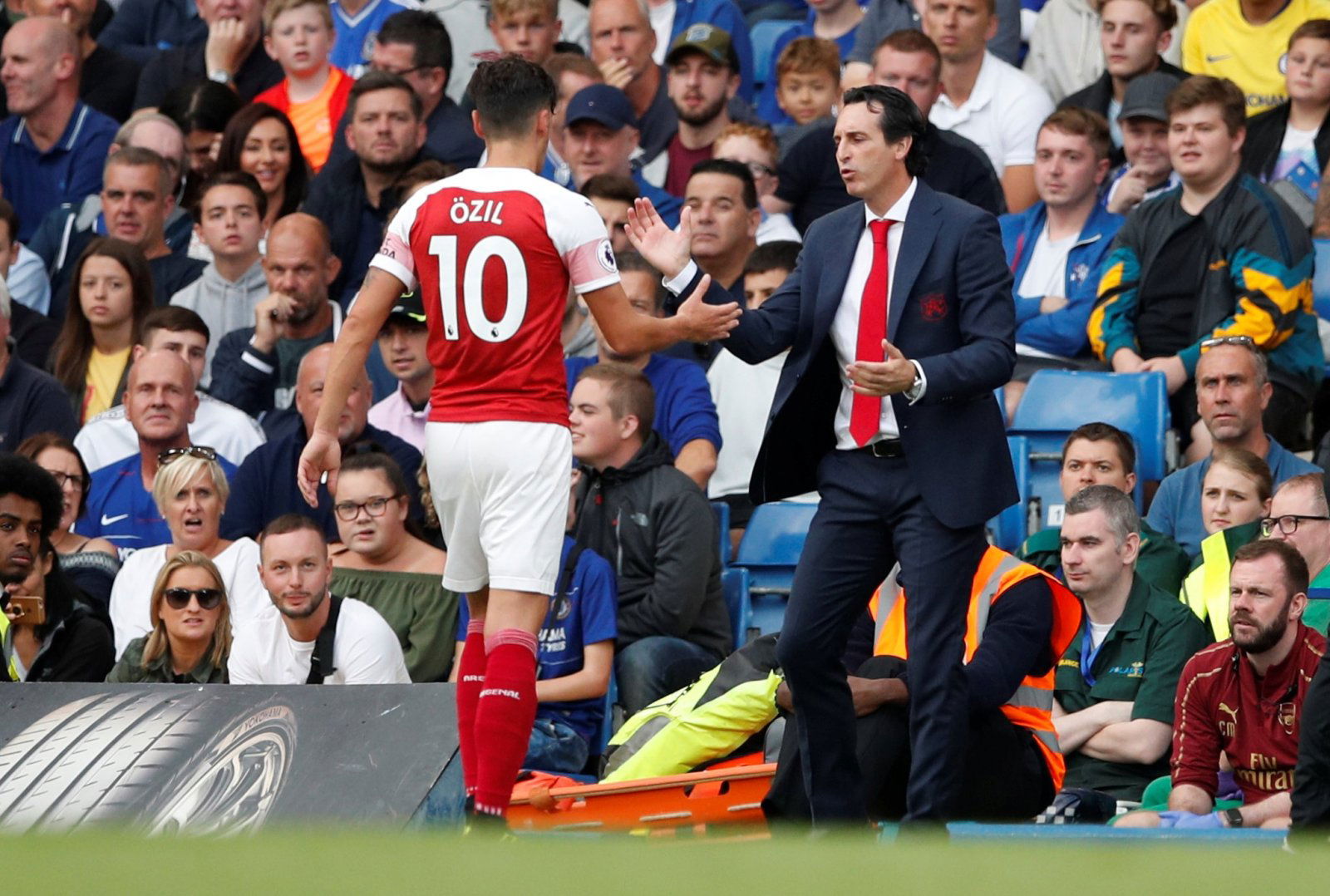 Arsenal fans are really starting to get into Mesut Ozil. For years under Arsene Wenger the German was given a pass for his poor performances, however, that isn't the case under Unai Emery, and despite the fact he's been given the captain's armband on a number of occasions, the fans have been labelling him as their most disappointing player so far.
Arsenal player that has disappointed you the most this season so far?

— LTArsenal (@ltarsenal) 8 January 2019
The German international had a pretty torrid 2018, and you'd think he'd be keen to put that behind him with a stellar year in 2019. The last 12 months saw the midfielder fail to deceive in the Premier League with a number of subpar performances, and then his World Cup display was one that saw his entire nation turn against him, leading the 30-year-old to call time on his international career for the time being.
Getting away from his performances with Germany, it's the Arsenal fans who have been moaning about their star man at the moment. Ozil is tied down to a massive contract worth a reported £350,000 before tax until 2021 and the Gunners want to see so much more from the midfielder than his three goals and one assist in the Premier League this season considering how much he's being paid to wear the famous shirt.
You can read the Gunners' verdict on their most disappointing player of the season so far here:
Ozil. Injuries are very frustrating

— Xhaka World (@DenisFlair) January 8, 2019
Ozil has always been talented but also a sissy, Mustafi has always been shit.. but Lichsteiner,i really thought he was gonna do well and even better than Bellerin.

— GoonerMenu (@Aubamezzette) January 8, 2019
Ozil. He needs to lead the team to a top 4 finish; being injured from 2-3 games isn't ideal for what he is being paid.

— samwell (@samwell456) January 8, 2019
Ozil. Just hate the whole situation. Wish that we as fans could know what is really going. I don't trust everything the media's says, but I'm still very disappointed and I find it weird if it's All about a back injury

— LACAUBA (@oskar_ringgaard) January 8, 2019
This would be a bit harsh as they've all given their best, but Ozil hasn't been at his best so far this season.

— tanee (@martins_tani) January 8, 2019
Ozil, of course. Hasn't upped his game from last season and Emery, unlike Wenger, hasn't given him a pass

— viper (@viperRBNY) January 9, 2019
Easy one ozil, he got the world at his feet here

— John Hopkins (@john93456) January 8, 2019
No player in particular. I'm just disappointed in the fact that Özil hasn't played a sizeable amount of our games due to illness.

— UberGunners (@UberGunners) January 9, 2019
Özil love him but he is doing nothing to help us

— Smooth Operator (@EvanoeLeBoss) 9 January 2019
The Gunners will be hoping Ozil can up his game significantly this year as they're desperate to see him perform at a level that matches his massive wages.