Arsenal
Arsenal fans on Twitter are loving Frimpong's Chilwell recommendation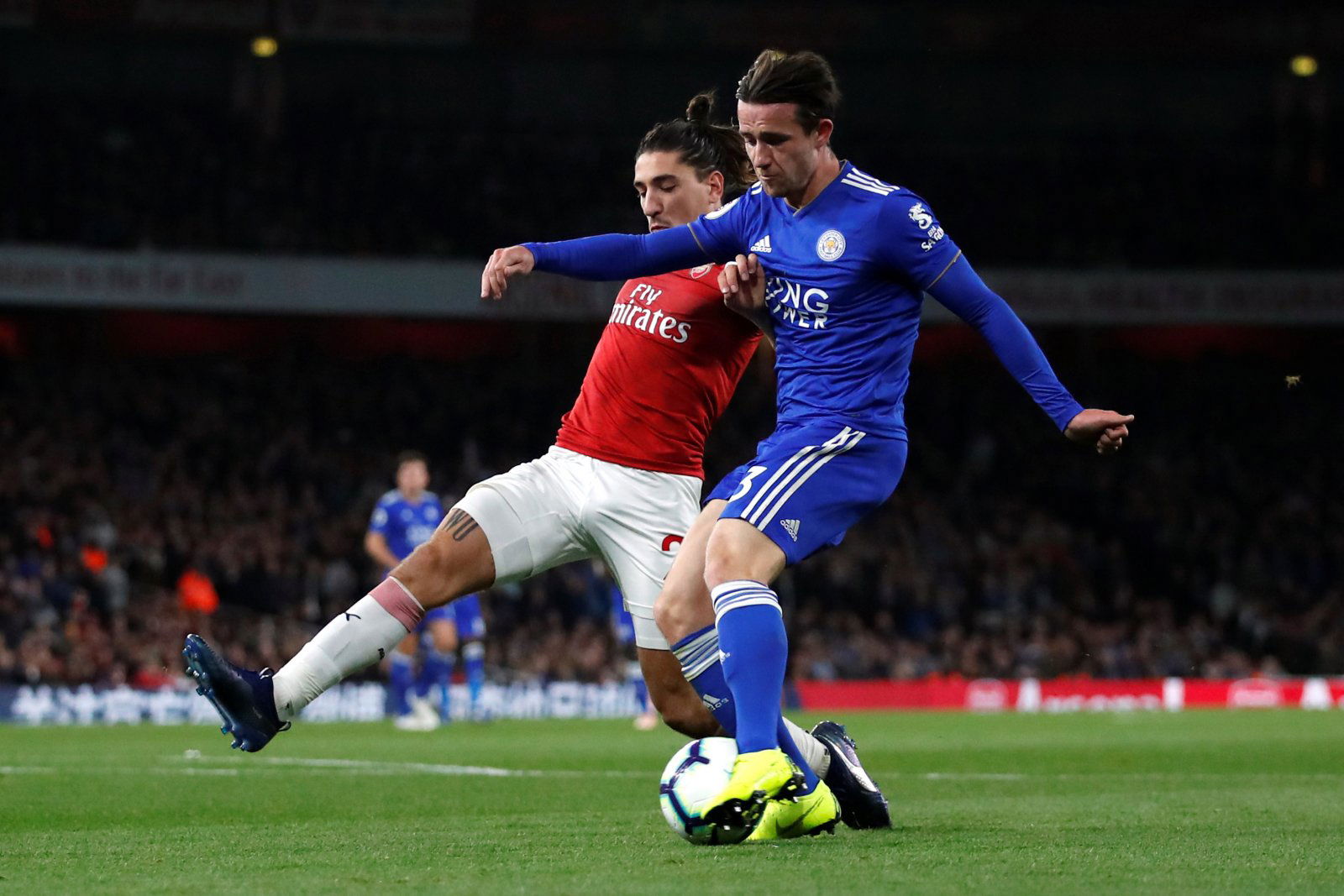 Arsenal had a relatively quiet transfer window last month with Denis Suarez the only signing made.

And in the summer, the north London club could be set to follow a similar theme with outlets such as the Daily Mail reporting that Unai Emery will only have £45m to spend.
The newspaper also states that regardless of the budget handed to him, Emery remains keen on bringing in a new left-back with Ben Chilwell, albeit a name yet to be linked, being someone supporters including ex-Gunner Emmanuel Frimpong would love to see arrive at the Emirates.
Given Chilwell's ascension at Leicester, though, signing the 22-year-old would undoubtedly eat up all of Arsenal's budget while, again, there is nothing to suggest he is a target. He, however, should be with a long-term successor for Nacho Monreal needed.
You can have a look at how Arsenal fans have responded to Frimpong's suggestion below…
Let's just raid Leicester City.

Chilwell – Monreal replacement
Maguire – Koscielny replacement
Ndidi – Elneny replacement
Maddison – Mkhitaryan replacement

— ⒿⒸ (@Official_JC95) February 13, 2019
I think he red my mind, Chilwell +Magure, may be am obsessed with Leicester coz I won't mind taking Maddison too.

— Geo_Gooner (@mudassiryushau) February 13, 2019
Would have a fair few Leicester players to be fair. Maguire chillwell Maddison tielemans – need to see more of him though

— Tom Eastman (@tomijsx) February 13, 2019
Yep plus wan bissaka, maguire, doherty at wolves and another CB. Quality young defence

— Darren Gough (@DazzyGeezy) February 13, 2019
Be brilliant for us

— Jack (@AlwaysAGooner1) February 13, 2019
Yes , class player

— Seth (@Drxchangemayte) February 13, 2019
Absolutely class

— Prince AAS (@AASUDAN) February 13, 2019
Yes, 100% should sign Chilwell…

— Clement Akufo (@clemakufo) February 13, 2019
That wouldn't be a bad move

— Zeus – god of thunder (@GrDoxa) February 13, 2019