Arsenal fans on Twitter are loving what Emery's doing at their club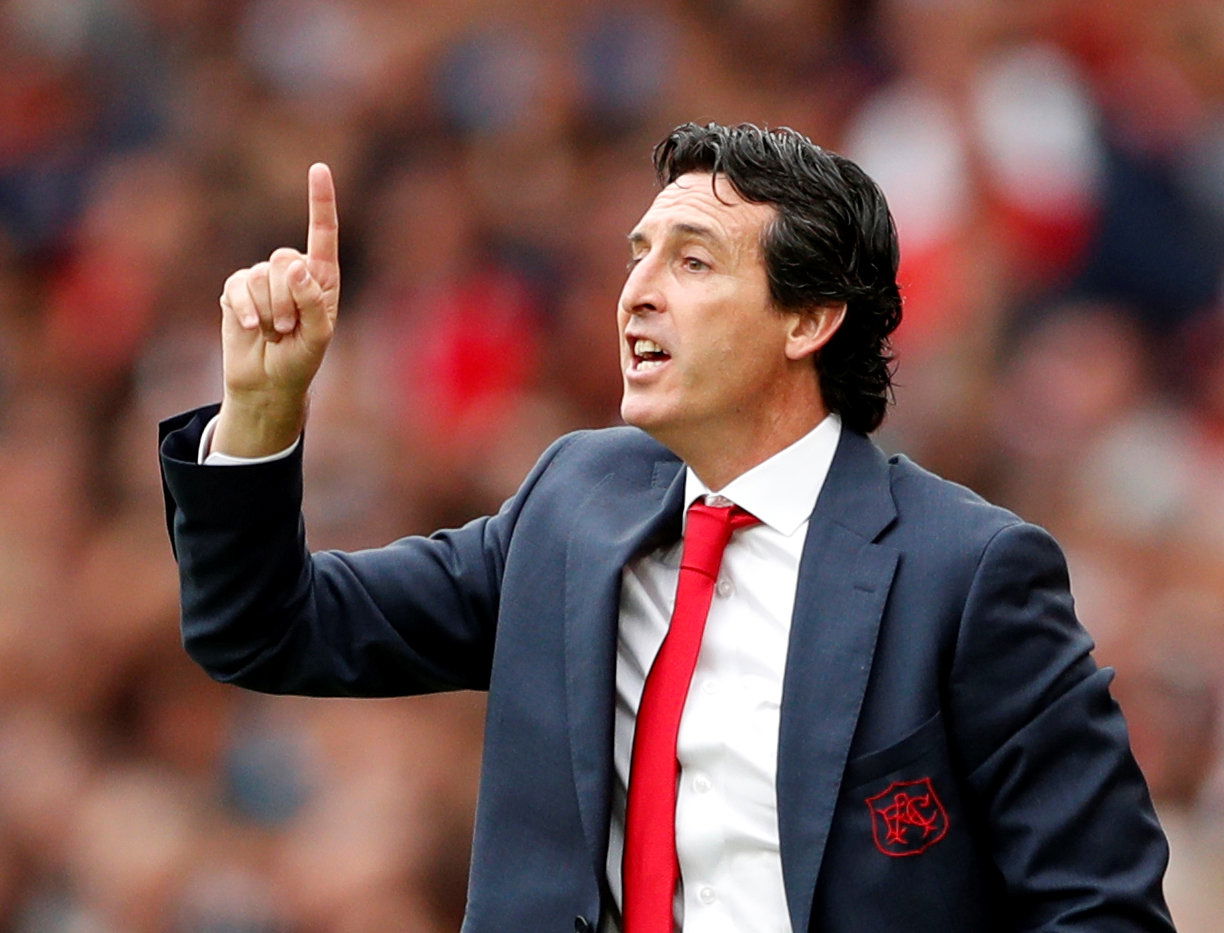 On Sunday, at the end of the Liverpool vs Manchester City bore draw, the Premier League table was shown and for a lot of fans it finally hit home how well Unai Emery has been doing at Arsenal. The Spaniard has got his side 4th, only two points behind the joint leaders, Chelsea, City and Liverpool.
@UnaiEmery_ pic.twitter.com/allTAM9Ych

— Arsenal FC (@Arsenal) 9 October 2018
Emery has the look about him of a man who's determined to win silverware at The Emirates and if he can carry on delivering in the same manner that he has been then there's no reason why he can't have his side lift some sort of trophy this season. With the Gunners competing in four competitions there's no reason why they can't win something and Emery's history of success in the Europa league is promising to say the least.
The Premier League title is a stretch too far at the moment, even for Emery's high standards, but in time and with a few more transfer windows under his belt there's no reason whatsoever why the Spaniard can't win the ultimate prize in England domestically. For now, though, it will be about staying focused and performing for each individual game, which so far, Arsenal have done superbly.
You can read The Gunners' verdict on Emery and this season here:
I smell the silverware this season. #coyg

— Binayak Rai (@Binayak_thulung) October 9, 2018
Let him bring back the glory of arsenal..for know cant say we still watch him..

— Abdabz (@Abdabz2) October 9, 2018
If the backline is improved, then the team will definitely challenge for cups this season. Amen.

— Baridi Manyasi (@baridimanyasi) October 9, 2018
@Arsenal Admin, more of him please pic.twitter.com/2dxL97raKd

— Unai& Arsenal (@mustafi_magical) October 9, 2018
Please win the league or Europa.
People think its impossible but me I believe in you.
Make Arsenal great again

— Unai's Army (@franck_appiah) October 9, 2018
He is bringing back the glory days

— Lekakid (@Lekakid1) October 9, 2018
Looking Sharp this man. Coming months what may be results will keep supporting you in this rebuilding process. #WeAreTheArsenal

— Pronoyy (@Pronoyyy) 9 October 2018
The Gunners are loving the direction that the club's heading under Emery and will be keen to see more from the Spaniard as he has team firing on all cylinders.