Arsenal fans on Twitter are raging having had Torreira's red card appeal denied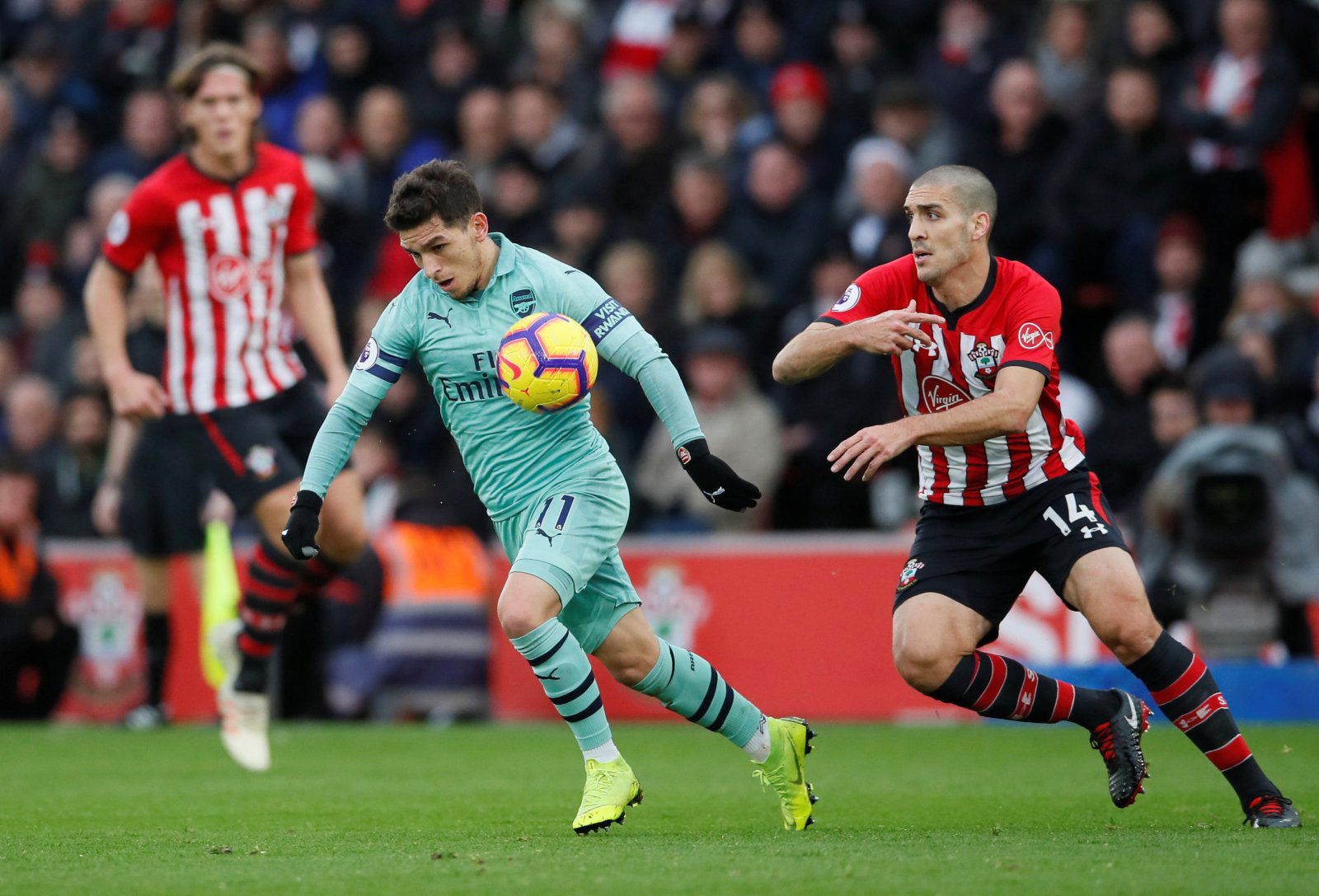 As if Arsenal fans weren't already panicking ahead of facing Manchester United, they now have to do so without Lucas Torreira. The Uruguayan destroyer couldn't quite repeat his December display against Tottenham last Saturday as he was dismissed late on, and lots of Arsenal fans have been left livid as their appeal of his send-off has been unsuccessful.
Arsenal appealed Lucas Torreira's red card on Sunday however the appeal was unsuccessful.

He'll serve a three-match ban, missing games against Man Utd, Newcastle and Everton. pic.twitter.com/Maj47UynxJ

— AFTV (@AFTVMedia) March 6, 2019
It always seems to be the very toughest matches where your star men find themselves unavailable or injured, and in this case, the timing could not be worse for the Gunners. Facing your direct rivals for the top four is always going to be a huge clash and with just nine games remaining and one point in it between Arsenal and Manchester United, this one will be crucial.
Torreira has the ability to win games on his own. We've all seen it this season, and the aforementioned game against Tottenham in the Premier League in December is proof of that. Indeed Unai Emery does have options who can call upon to replace the 23-year-old, but no Arsenal fan will be keen to go into this clash in front of their own fans without the ex-Sampdoria star.
You can read the Gunners' angry thoughts on Torreira's unsuccessful appeal here:
If it was a Tottenham or Man United player, the appeal would be successful

— Hikmet Saaid (@WengerOUUUT) March 6, 2019
The FA has a massive agenda against the Arsenal going back to the late 80s.

— Dont hassle the Hoff (@william_hoffler) March 6, 2019
At least he can still play in the Europa league.But a CM pairing of Xhaka and Guendouzi doesn't feel assuring , more so now considering every game will be highly competitive as it is a scramble for points

— Five-Ohhh (@TeeMaIzzy) March 6, 2019
Ridiculous! The FA is a bad joke

—

What a surprise

— Markhaz (@MARKHAZ147) 6 March 2019

Joke

— james hopton (@jameshopton2010) March 6, 2019

If only he was English

— Abhishek (@AbishekJ95) March 6, 2019

The Gunners have been left fuming at the result of Torreira's appeal and will really miss the Uruguayan when they face Man United on Sunday.