Arsenal fans on Twitter are really going to miss Ramsey after displays like yesterday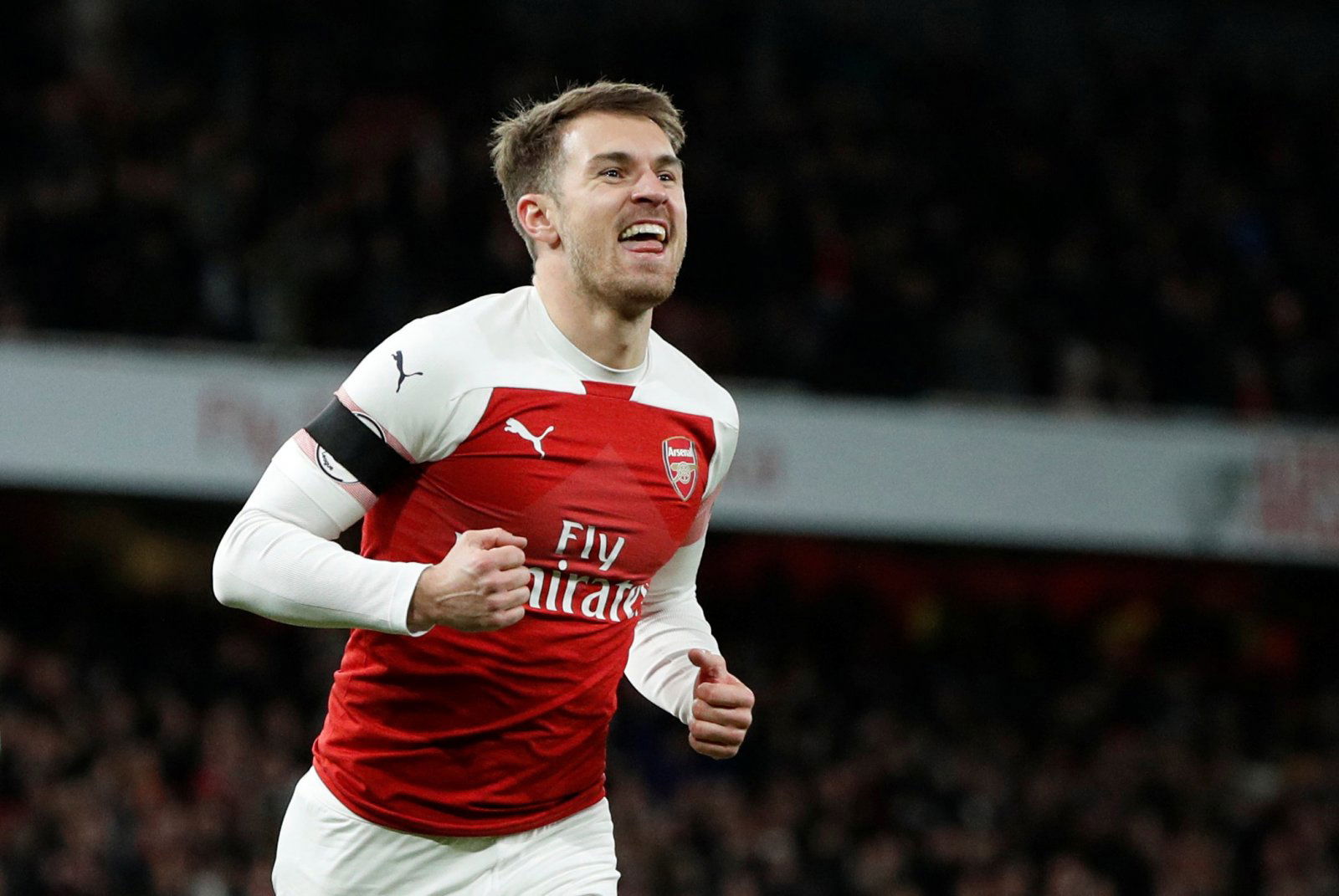 Arsenal fans will still be in dreamland after yesterday's thumping win now won't they. Despite being the home side, the bookies weren't all that confident that the Gunners would be able to come away with the points, however, Unai Emery got his game plan spot on, and Aaron Ramsey was key to the win with his relentless running in midfield.
We're going to miss you, @aaronramsey pic.twitter.com/S2uuAzXXml

— AFTV (@AFTVMedia) March 10, 2019
In fact, after seeing the Welshman shine so brightly on the big stage, it led to a lot of the Gunners logging onto Twitter to comment on just how much they're all going to miss the midfielder when the end of the season comes around and he inevitably departs for Juventus. The 28-year-old is so talented and his ability to add goals from midfield will be sorely missed by Arsenal fans, even if Emery has his doubts.
To this day the Gunners still cannot believe that fact though and are in shock that despite the fact that they had top clubs lining up on their doorsteps to negotiate terms with Ramsey, Emery stuck by his word and refused to give the Welshman a new deal. After ten years at the club the fans were desperate for Ramsey to stick around even longer, but now that they know he won't be they're all set up for an emotional farewell in their final home game of the season against Brighton.
You can read the Gunners' thoughts on Ramsey here:
I still can't believe how we let him go let alone for free…

— Mohamed Ahmed (@MohamedASaadia) March 10, 2019
Beyond what he can imagine

— Mugambe Daniel Snr (@MugambeD) March 10, 2019
I still find it hard to comprehend how we are letting this man go and specially on a free!!

— Mr Law (@OriginalLaw) 11 March 2019
I pray we win Europa league for him..

— NonnyBank$ (@NonnyVino) March 10, 2019
Shouldn't be letting him go

— £5 to £10,000 Challenge (@sportsmonkey89) 10 March 2019
Not a better box to box CM out there like him

— Iᴍʀäɴɴ (@Imrann_AFC) March 10, 2019
Happily give him what he wants to keep him at arsenal, its a shame he is going.

— Rawrr (@Rawrr_EU) March 10, 2019
Was excellent today. You really felt his presence on the pitch.

— Joel Mians (@joelmians) 10 March 2019
I'm not crying you are

— sam (@bigboybillly) March 10, 2019
When Ramsey goes there will be tears from the fans, the Welshman has done so much for them and after another incredible performance, his exit now seems to be closer than ever.