Arsenal fans on Twitter as Emery denied them an Auba – Laca Anfield linkup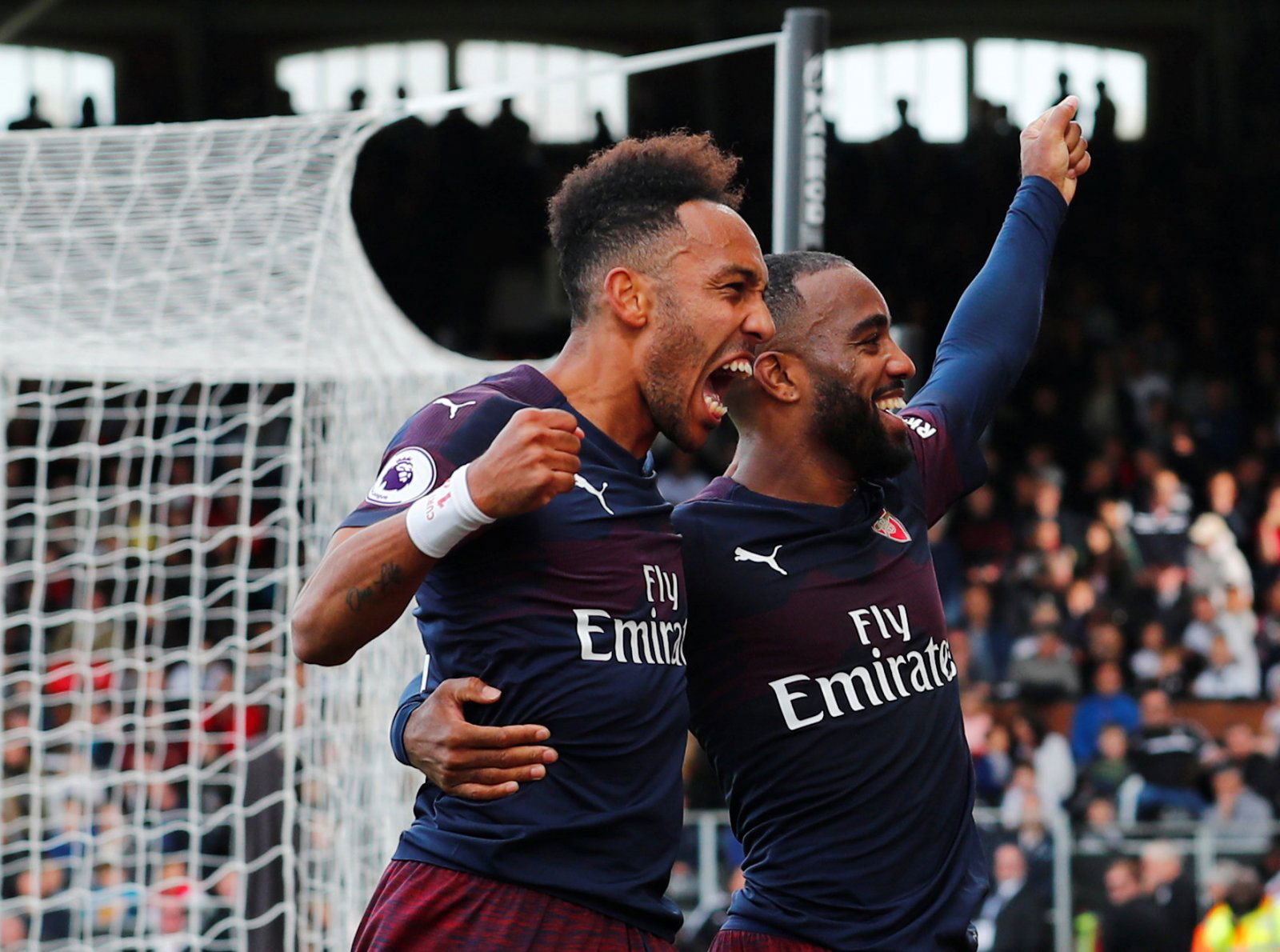 It's no secret that Alexandre Lacazette and Pierre-Emerick Aubameyang love playing together and have brilliant chemistry both on and off the pitch. However, at times it seems Unai Emery is reluctant to use them together, and this was evident yesterday when the Spaniard hooked Auba for Laca instead of allowing them to play together.
@Aubameyang7
@LacazetteAlex #LIVARS 5-1 (72) pic.twitter.com/yrftbiYJmV

— Arsenal FC (@Arsenal) 29 December 2018
There will be no surprises if it comes out that Lacazette and Emery don't have a great relationship. The Frenchman has cut a frustrated figure this season when he's been left on the bench and substituted early in games, and it makes sense when you consider that he was a £46.5 million signing yet he's only managed 90 minutes eight times out of his 24 appearances this season.
The Gunners go mad for Aubameyang and Lacazette when they start together and get going, and the fact that Emery continually denies the fans that opportunity is something that doesn't go down well with them, and yesterday it reached boiling point as even at 5-1 down and in the middle of their biggest humiliation since Arsene Wenger was at the club, Emery still refused to give the strikers time on the pitch together.
You can see what the Gunners made of Emery's change here:
Ok enlighten me hear,what you trying to do now.we could've gone all attack @ 4-1 when the second half started but he'll yeah we've to wait for 72 minutes.this unai emery dude seems drunk sometimes

— Castor ruza (@Thugcastor) December 29, 2018
Should of started both of them at the start pic.twitter.com/jL9fIzVybb

— James Daley Oliver (@jammasterDollie) December 29, 2018
Lacazette has been so much disrespected by this Unai emery guy… Can see him trying to leave this club next summer..

— sohaill_05 (@sohaill_005) December 29, 2018
Pointless sub what is that gonna change ? Should have kept them both on

— Patrón (@almanee2) December 29, 2018
UNAI DOESN'T KNOW WHAT HE IS DOING!!

— Joshua Jerry (@JoshuaJerry) December 29, 2018
Taking off Aubameyang and replaced by Lacazette while Ramsey still on the pitch is disrespectful to Arsenal fans!

— Ngai'son Jr (@Ngaison) December 29, 2018
Bad sub, we need them both on the pitch.

— Sibusiso Mabika (@Jumza99) December 29, 2018
Emery has lost it, I don't understand his line up anymore and it seems he is not getting along well with some of the players. Arsenal game has been on a decline for the past 4 games, we have just been scaling through. We have been weighed today and found empty

— vicktor Gaga (@Vi_gaga) 29 December 2018
The Gunners are in a position where they need to react after their Anfield thrashing, and Emery would do well to give both Laca and Auba 90 minutes against Fulham on Tuesday