Arsenal
Arsenal fans on Twitter backing Emery to win it all this season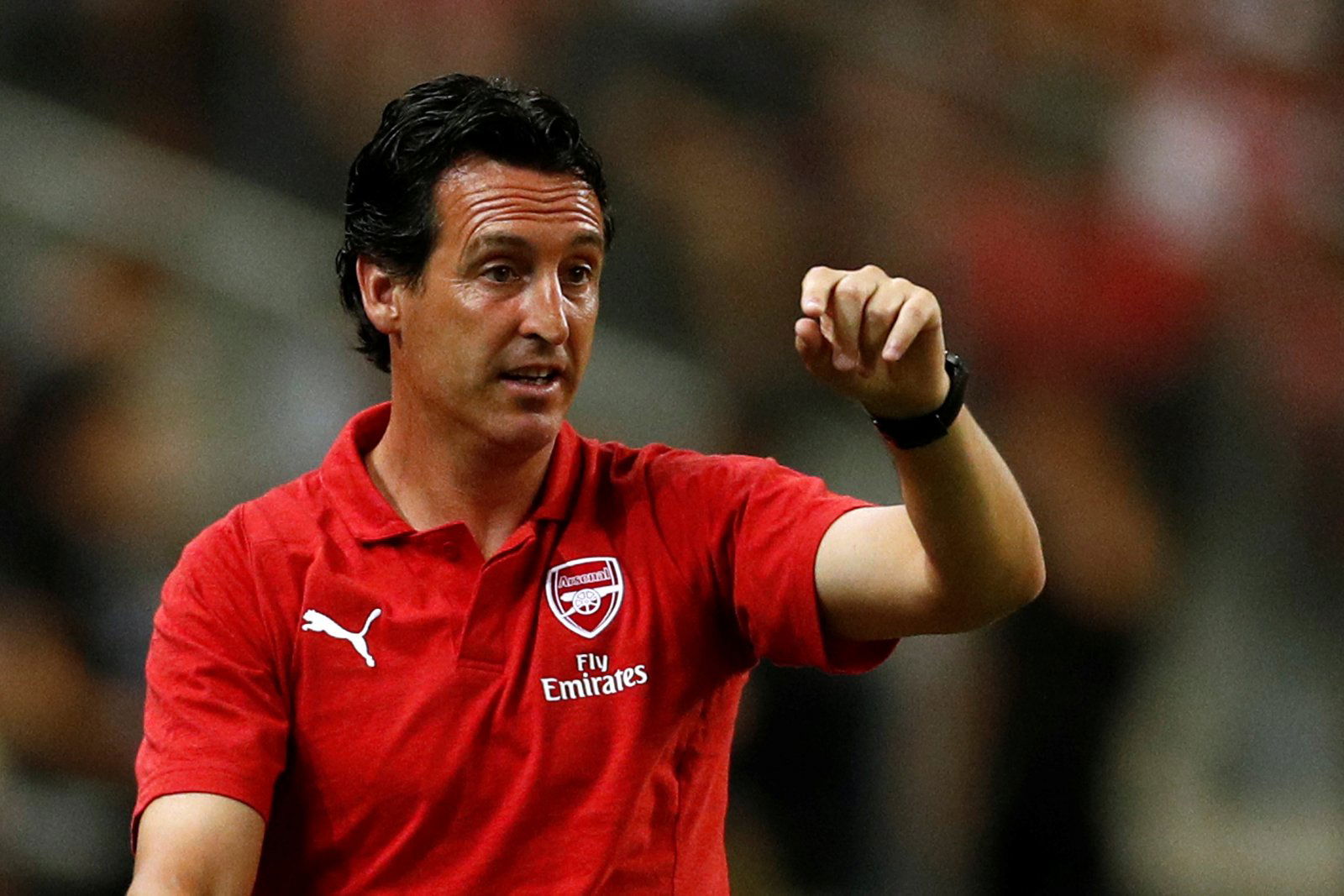 Arsenal kick off their Premier League campaign tomorrow when they welcome Manchester City to The Emirates in the first Super Sunday of the season. Ahead of the game, Arsenal have asked the fans how far they think they'll go in each of the four competitions they'll be competing in this season.
The 2018/19 season – what you saying? @PremierLeague – @EuropaLeague – @EmiratesFACup – @Carabao_Cup – pic.twitter.com/59tEIulZW9

— Arsenal FC (@Arsenal) 10 August 2018
As you can imagine, some Arsenal fans have allowed the recruitment of Unai Emery and their five new signings to get to their heads and some of the supporters are suggesting that they could be involved in a very unlikely treble. Last season saw the club finish 6th in Premier League, reach the semi-finals of the Europa League, the 3rd round of the FA Cup and the final of the League Cup and if they can win any of those this season it will be a success.
Emery will keen to make a return to the Champions League as soon as possible and if he can manage that in his first season back in the Premier League then that he would have to put his debut season with Arsenal down as a success. However, the fans are hungry for silverware and if Emery can deliver any sort of trophy, even just the League Cup, then he'll be well placed to make his mark in North London.
You can read the Gunners' verdict on their season here:
1st
1st
1st
1st

— Zü (@zuhayrafc) 10 August 2018
Arsenal
Arsenal
Arsenal
Arsenal

No pressure lads

— Napoléon (@Gokhanism) 10 August 2018
Arsenal
Arsenal
Arsenal
Arsenal

That's what I'm saying. I might be saying it from the confines of my asylum but that's what I'm saying. #COYG (p.s. anyone of the above and CL football next year and I will be happy)

— Coconut Gooner (@CoconutGooner) August 10, 2018
Champions
Champions
Champions
Champions

— Ben Löhrding (@GoonsNLoons) August 10, 2018
The 2018/19 season –
My Dream / My Prediction@Arsenal@PremierLeague – Champions@EuropaLeague – Champions@EmiratesFACup – Champions@Carabao_Cup – Champions#Arsenal #AFC
Golden Boot @Aubameyang7
Golden Glove @Bernd_Leno
Assist King @MesutOzil1088 @UnaiEmery_ #coyg

— AKASH VIJAY (@akashvellalloor) 10 August 2018
PL – Champions
EL – Champions
FA – Champions
EFL – Champions

We're winning the quadruple

— Justin (@FutbolJustin) 10 August 2018
The quadruple

— Troy (@TroyTidaback_) August 10, 2018
There is some real optimism at The Emirates this season and that will only grow if they can Manchester City tomorrow.