Arsenal fans on Twitter begging their club to sign Leon Bailey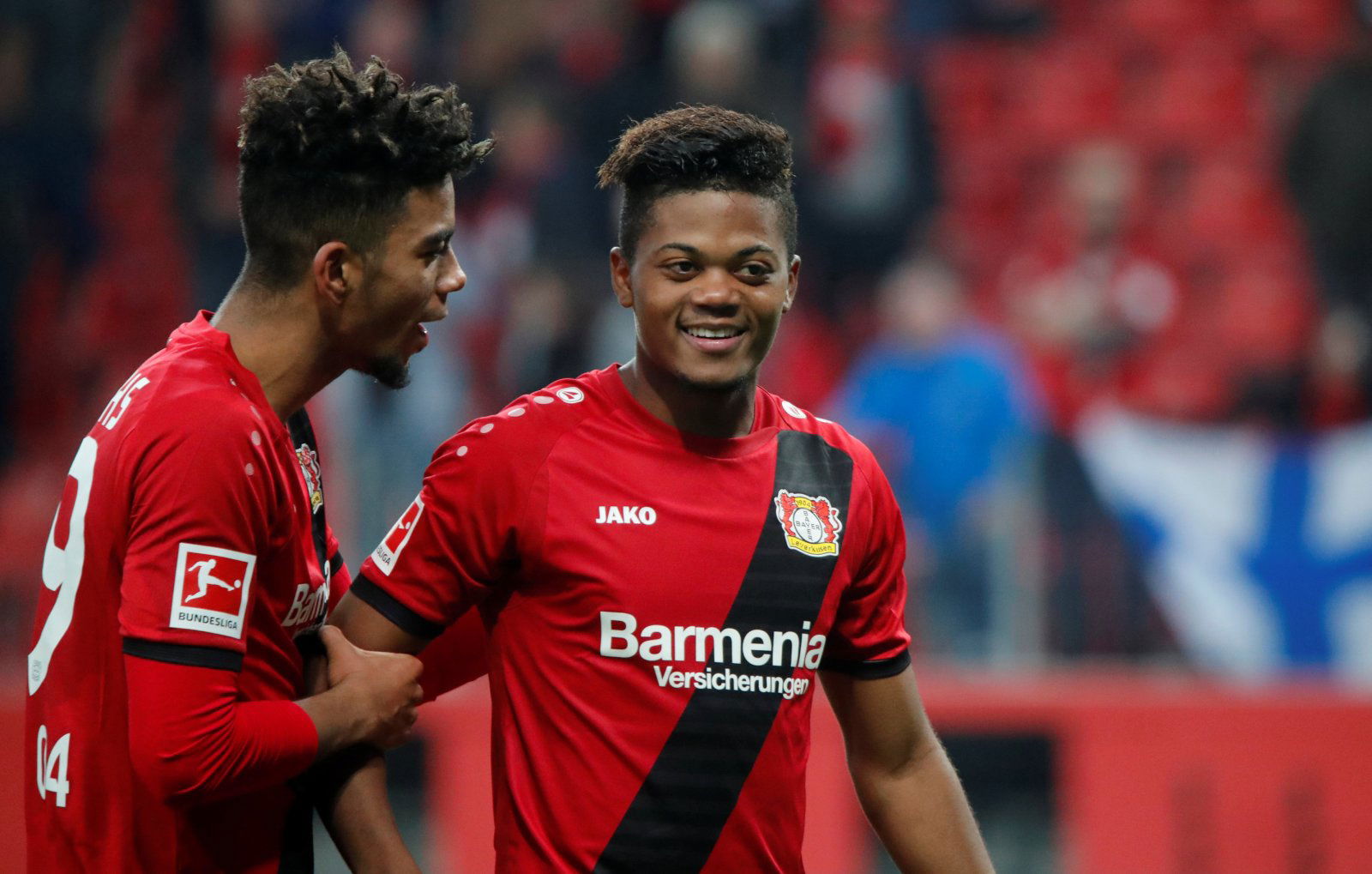 The upcoming Premier League season is a huge one for a lot of clubs. Arsenal need to prove a point in their first season after Arsene Wenger's retirement. That could be made a lot easier for the club if this report in The Mirror is true. According to the paper, Leon Bailey has told bayer Leverkusen he's keen to move with Arsenal one of the rumoured destinations for the Jamaican.
Most fans would be more than keen to see Leon Bailey join The Emirates this summer, despite the fact they've already signed five players and supposedly used up most of their transfer budget. Despite this, the fans are optimistic that the club will fund a move for the incredible 20-year-old livewire after his nine-goal Bundesliga season had a number of Europe's top clubs turning their heads.

Bailey is just the latest winger to be linked with a switch to North London after both Ousmane Dembele and Kingsley Coman have been touted as the next wide men to join Unai Emery's new-look Arsenal side. So far this summer most Arsenal fans have been delighted with their business and if they can complete the signing of Bailey then this transfer window will have to go down as one of the best in recent years.

You can read the Gunners' Bailey verdict here:

Only £40!! We should definitely go for him. Young, Pacey, tricky and promising winger

— sami noor (@saminoor19) July 25, 2018

Sign him

— Kevin K (@kevinempirex) July 25, 2018

This would be a great move! Him or coman

— Rio (@Rio99__) July 25, 2018

£40 mil? Go for him!! Now!! Hes a class winger and we know we need him in the club!!

— AmmarsGC (@itsammarsgc) July 25, 2018

Please GOD!

— Swade_R (@Spado_R) 25 July 2018

If we have the money left why not a least put a bid in for him great price less than richarlison that's crazy

— craig (@craigthewlis) July 25, 2018

Grab him fast!!

— Saddam Hussein (@saddamaddas8) July 25, 2018

The fans are desperate to get a decent winger in this summer ad Bailey would be a perfect fit.