Arsenal fans on Twitter call for Alex Iwobi to up his game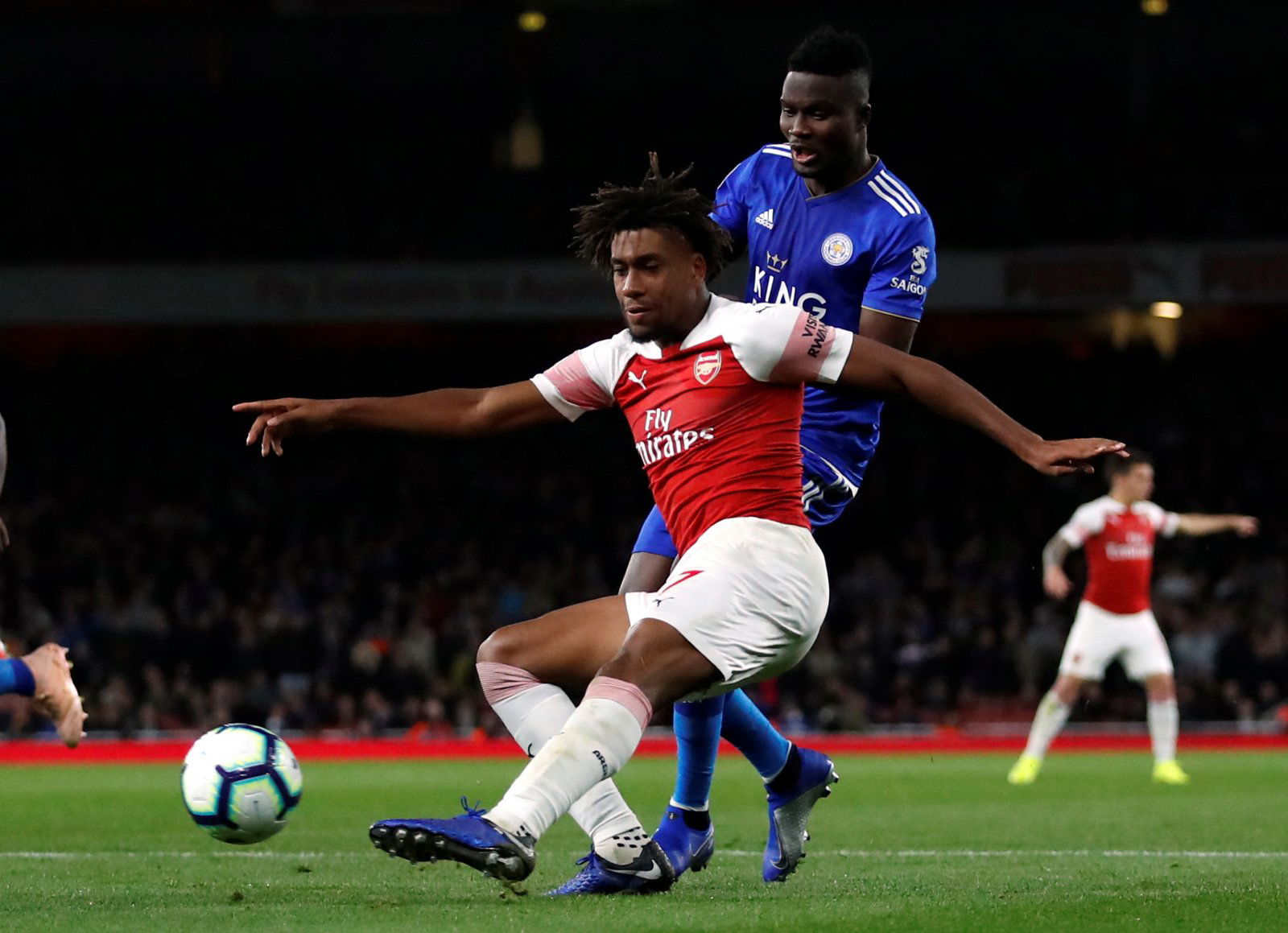 Alex Iwobi is a funny player at The Emirates. The Nigerian winger has trickery and flair in abundance and when he really gets going he's tough to stop. However, he's off his game a lot more than he's on it, and the Gunners have been calling for him to add some consistency and step up under Unai Emery.
Iwobi does really well in build up all the time, but when it gets to the final third, he has to improve. Gets a lot of pre-assists but what he should be looking to improve is actual G/A. If he can improve on that, he'll be a top player. Right now he's just a good player.

— LTArsenal (@ltarsenal) 17 December 2018
The poor form and stagnation that Iwobi showed under Arsene Wenger is something that Emery won't sit around and accept, and for a time the Nigerian youngster did step up his game to another level, impacting games from the bench and from the start with his directness, however, now the fans want to see the 22-year-old add some more end product to his game.
From attacking midfield and out on the wing, Iwobi has contributed just ten goals and 23 assists in his 118 games for Arsenal's senior side. Those numbers just aren't good enough. If they were the numbers of a central midfielder then it would be easier to understand, but with Iwobi occupying much wider attacking areas, it seems ludicrous that he hasn't done better in his time with the Gunners, and that's exactly why the fans want to see him step up.
You can see the fans' messages for Iwobi here:
Emery will sell Iwobi if he don't improve on final third. He is slowly developing being top player. If we sign new winger that could end Iwobi will be upgrade on the team

— Craig (@KentGooner77) 17 December 2018
He not a good player and I'm not slagging him off he's bang average at best. If he played for another club we don't look twice at him. He's had chances and not taken them.

— Jazz (@jazz_sian) December 17, 2018
Iwobi's finishing still needs more correction before he can be a real threat.

— Den (@den_1886) 18 December 2018
He needs to add composure to his game, if he improves on that he'll be immense

— Si-Phi27 (@SPhi27) December 18, 2018
I have said this a million times …he can be a great player …but he needs to compose himself …his timidness shows in his games …it's a psychological issue

— Akinsola Akinwumi (@d_busthead) December 18, 2018
He's got dribbling ability but that's literally it, no talent for shooting or key passes

— * (@Showkace_) December 18, 2018
I took a lot of criticism for pointing out the flaws in Iwobi. I'm afraid he's just not good enough at this level.

— Andy Thomas (@andrewdjthomas) December 17, 2018
The Gunners are desperate for Iwobi to step up or leave, and if he can improve his game then the fans will be delighted as they love an academy product.