Arsenal fans on Twitter cannot believe how poor Guendouzi was yesterday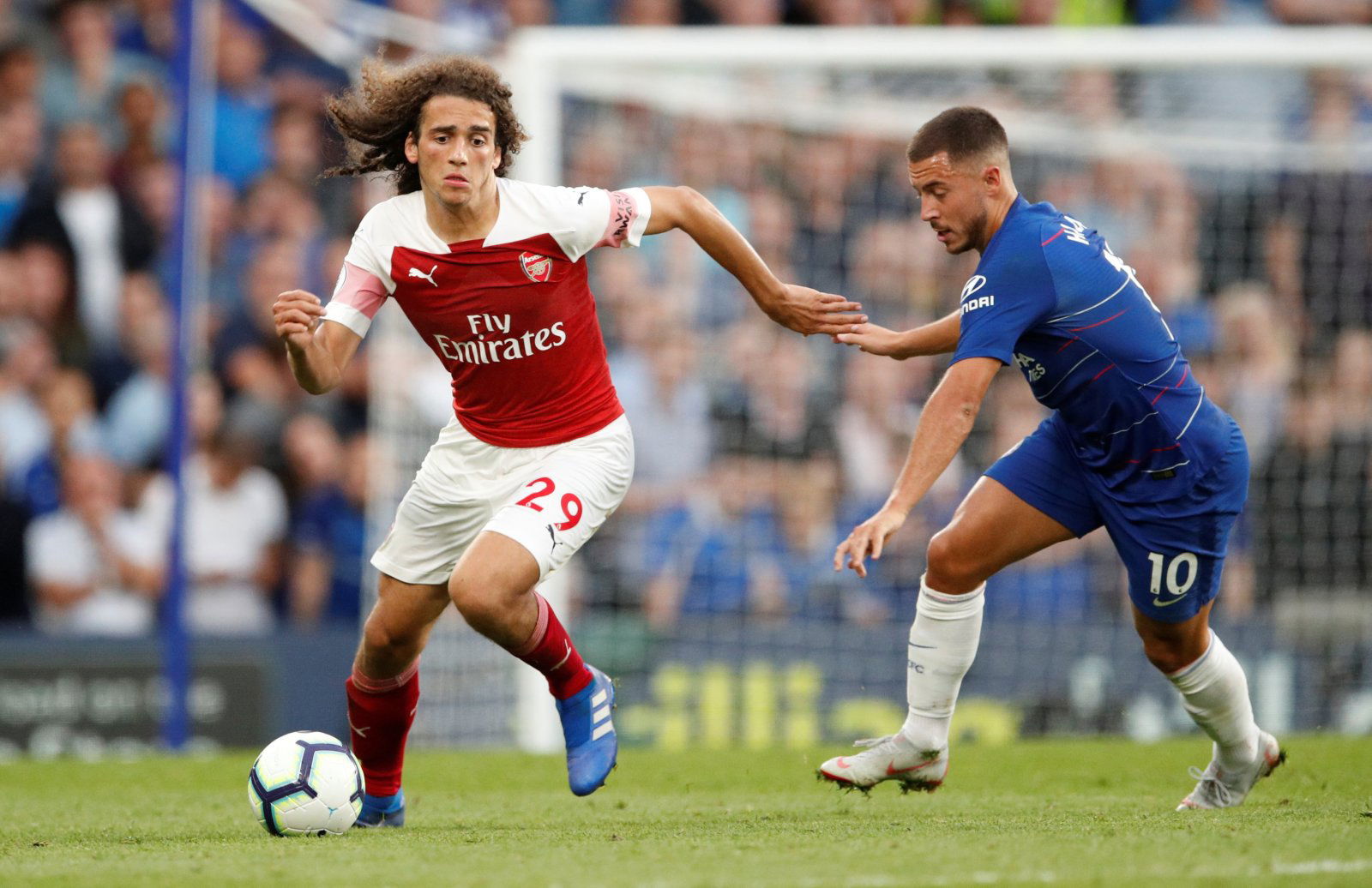 Arsenal fans have had to put up with some individual shockers this season. Usually, it's Shkodran Mustafi making waves with his 2/10's, and he was at it again yesterday too, but this time the Gunners are focusing on the abysmal performance from Matteo Guendouzi, who did a superb job of proving why he shouldn't be starting at The Emirates.
The injustice about Guendouzi's display is that because he dropped an absolute clanger whilst playing in a double pivot his display has also seen Mohamed Elneny slandered. The Egyptian may not be good enough for Arsenal, but yesterday he wasn't all bad and certainly put in a better shift than his midfielder partner as the Gunners fell to an embarrassing 3-2 home defeat against Crystal Palace.
At the start of the season, Guendouzi put in some mature performances and looked like he might actually have a future at Arsenal. That has quickly changed though, and that maturity is long gone. The young Frenchman now looks anything but mature in the middle of the park, and there would be little complaints if he was left out of the squad for the rest of the season after yesterday's shocker.
You can read the Gunners' thoughts on Guendouzi's display here:
Guendouzi is a joke. He's a child. The least mature player I've seen start for us in midfield. Plays like there aren't any officials watching.

— JB (@gunnerpunner) 21 April 2019
Guendouzi started the season so well and surpassed expectations, but the hype must have got into his head. The feeling of entitlement he exhibits by throwing himself on the floor each time a strand of an opponents hair gets in his space isn't the trait of a young learner.

— Dr. Mohammed Amali (@MoAmali) 21 April 2019
What is Guendouzi doing for God's sake!!

— CanonCrested (@canoncrested) April 21, 2019
John Moss is a supreme scumbag. I also did not understand Guendouzi today. What a tragic performance. Tragic. pic.twitter.com/wBVPnWPn9Y

— Not That Tayo (@NotThatTayo) April 21, 2019
Watching Guendouzi play is one of the most irritating things in recent history

— Jollof Guy (@QualityShaqq) April 21, 2019
guendouzi hides behind this age thing.

— grey wind (@Kiigenn) April 21, 2019
Is it just me or is Guendouzi overrated and isn't ready at the is level yet?

— Gooner Adam (@AdzCampbell91) April 21, 2019
Guendouzi is quickly being found out at the moment, and the Gunners will be keen for him to either find some form or get out of the side as the race for the top four intensifies.