Arsenal fans on Twitter cannot wait for Xhaka and Koscielny return after yesterday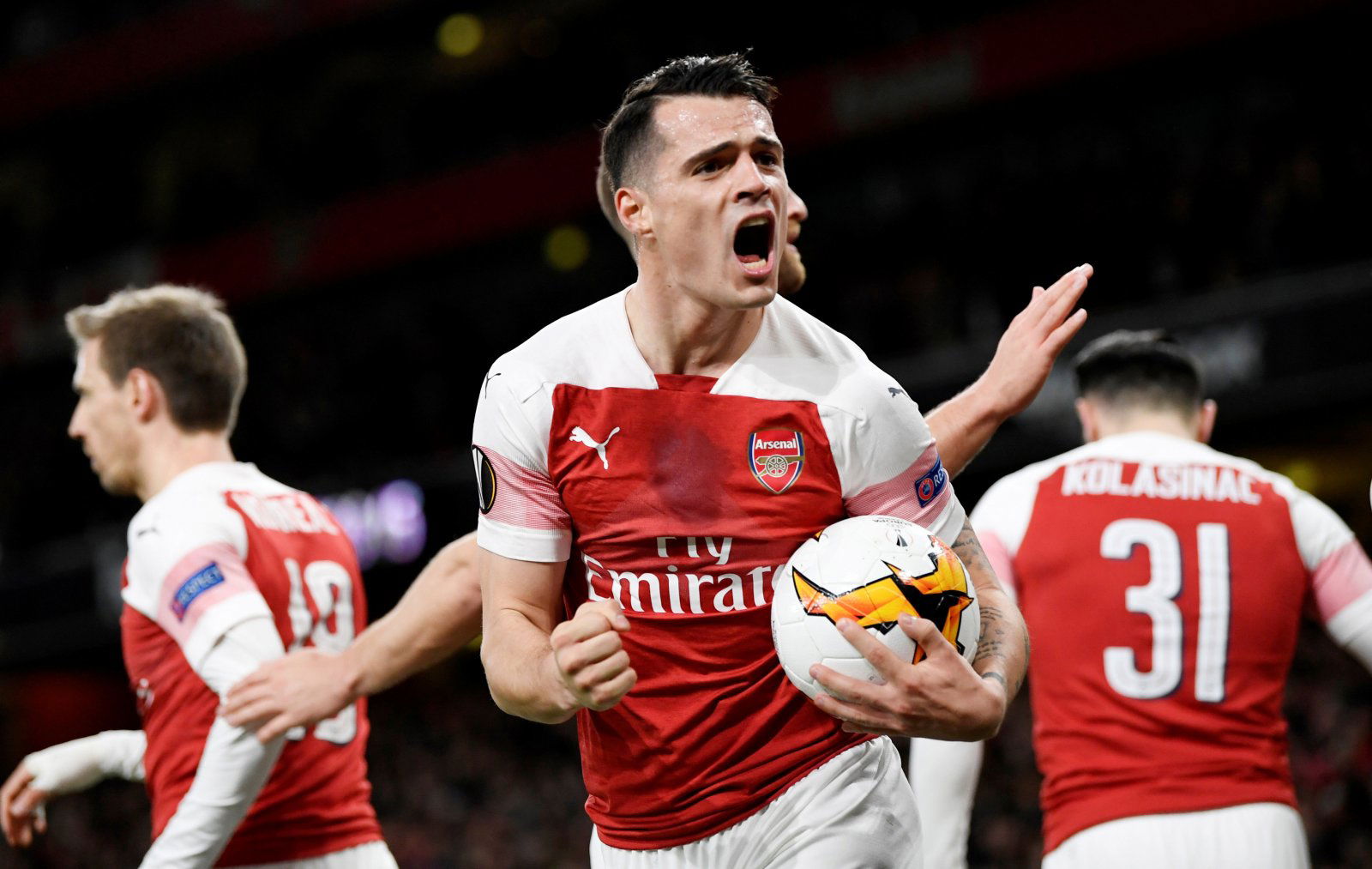 Arsenal fans can be forgiven for being in an awful mood after yesterday. The way that the Gunners slumped to defeat against Everton was unforgivable. After the game, the fans were desperate for some good news from anywhere, and as their club tweeted an update on Laurent Koscielny and Granit Xhaka the fans were calling for the pair's return.
When could we see Lolo and Granit back on the pitch?

Here's @UnaiEmery_ with an update…

— Arsenal FC (@Arsenal) April 7, 2019
After the game, Unai Emery found himself answering questions about his starting lineup, and no one will be surprised by that given the selection he made ahead of the game. However, in truth, he had little choice with who he selected. You can read Emery's comments on the fitness of Xhaka and Koscielny on the Arsenal website, and it seems that if either of the pair had played yesterday it would have been a huge risk.
The Gunners would have been so much more confident for yesterday had they been going into the game with Koscielny starting ahead of Shkodran Mustafi and Xhaka on the pitch in place of Mohamed Elneny, yet it just wasn't to be. Everton were much the better side and hindsight is a wonderful thing. All that the Arsenal fans will be hoping for now is that they can put in a much better performance on Thursday when they host Napoli in the Europa League and will be desperate for Xhaka and Kos to pass fit.
You can read the Gunners' calls for their injured duo's return here:
Hopefully they return soon#COYG

— (@MatteoSZN_) 7 April 2019
We need them asap

— Tutu (@igonzalez997) April 7, 2019
Need them back desperately

— Unai's Gunmen (@Anonymous1076) April 7, 2019
We miss xhaka and torriera in midfield and please get Kos back in place of mustafi

— Harshit Rajput (@levenspidey) April 8, 2019
How about as soon as possible!!!!!!!

— Pdub (@eringobragh18) April 7, 2019
We really need this pair ASAP!!!

— دون مكي عبد انداثكفا (@Ndachekpa) 7 April 2019
As soon as bloody possible I hope.

— David (@Davo_614) April 7, 2019
Need them big time!!!

— Malik Doski (@malik_doski) April 7, 2019
The Gunners are all clear on how desperately they need Xhaka and Koscielny back and will be hoping they make it in time for Thursday.