Arsenal
Arsenal fans on Twitter compare Ozil to Zidane ahead of legends clash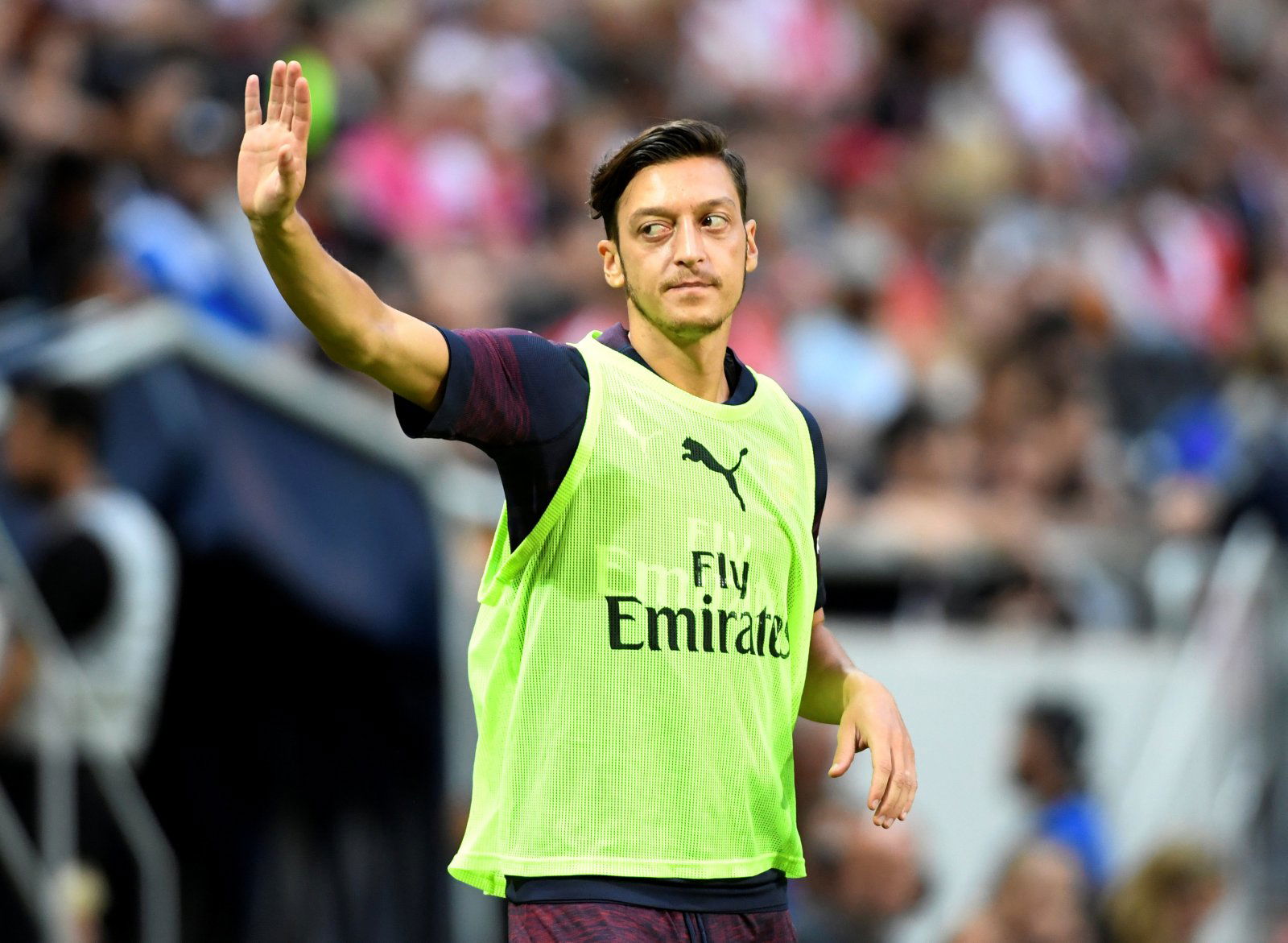 Mesut ozil is undoubtedly a sublime player who can break down any defence with a single pass on his day. However, Ozil's inconsistency is one thing that will prevent him from being remembered in the same category at Zinedine Zidane, who was the German's hero growing up. Ozil took to the Arsenal website to describe the first time he ever met his hero when he was at Real Madrid.
For as long as he can remember, Mesut Ozil has idolised Zinedine Zidane@MesutOzil1088 explains his admiration of the former Real Madrid boss ahead of our #AFCLegends fundraiser this Saturday

— Arsenal FC (@Arsenal) 5 September 2018
Zidane could turn out for Real Madrid this Saturday in a charity match at The Emirates. The Gunners announced back in May that they'd be playing a double-header fund-raiser with two games contested between an Arsenal legends side and a Real Madrid legends side. The first game back in June finished 2-1 to Los Blancos and on Saturday the Gunners will be keen to get revenge in the return fixture.
With Zidane coming to The Emirates, this has provided a good opportunity to ask Ozil, who worked very closely with the three-time Champions League-winning coach, what his memories of working with Zidane are like. This is when Ozil confessed his idolisation of Zidane and claimed that he would buy the Frenchman's shirts with his name and number on the back when he was growing up in Germany. However, the fans had one pretty bold statement to make about the two players in the comments.
You can read what the Gunners were saying here:
And now he is better than him.

— Abhi (@Abhi_Musik) 5 September 2018
He's better than Zidane.

— Justin (@FutbolJustin) 5 September 2018
Özil > Zidane

— APAOYXO (@UDLPCarlos) 5 September 2018
Outdone Zidane's legacy

— Eamonn-James (@ec_2991) September 5, 2018
Mesutine ozilane

— Nithin N (@Fabinthin04) September 5, 2018
Legendary

— Alexandre (@iamparispoker) September 5, 2018
Whilst most fans won't be comparing Ozil to Zidane anytime soon, some Arsenal fans might actually believe the German is the better player.