Arsenal fans on Twitter counting down the days until Ramsey leaves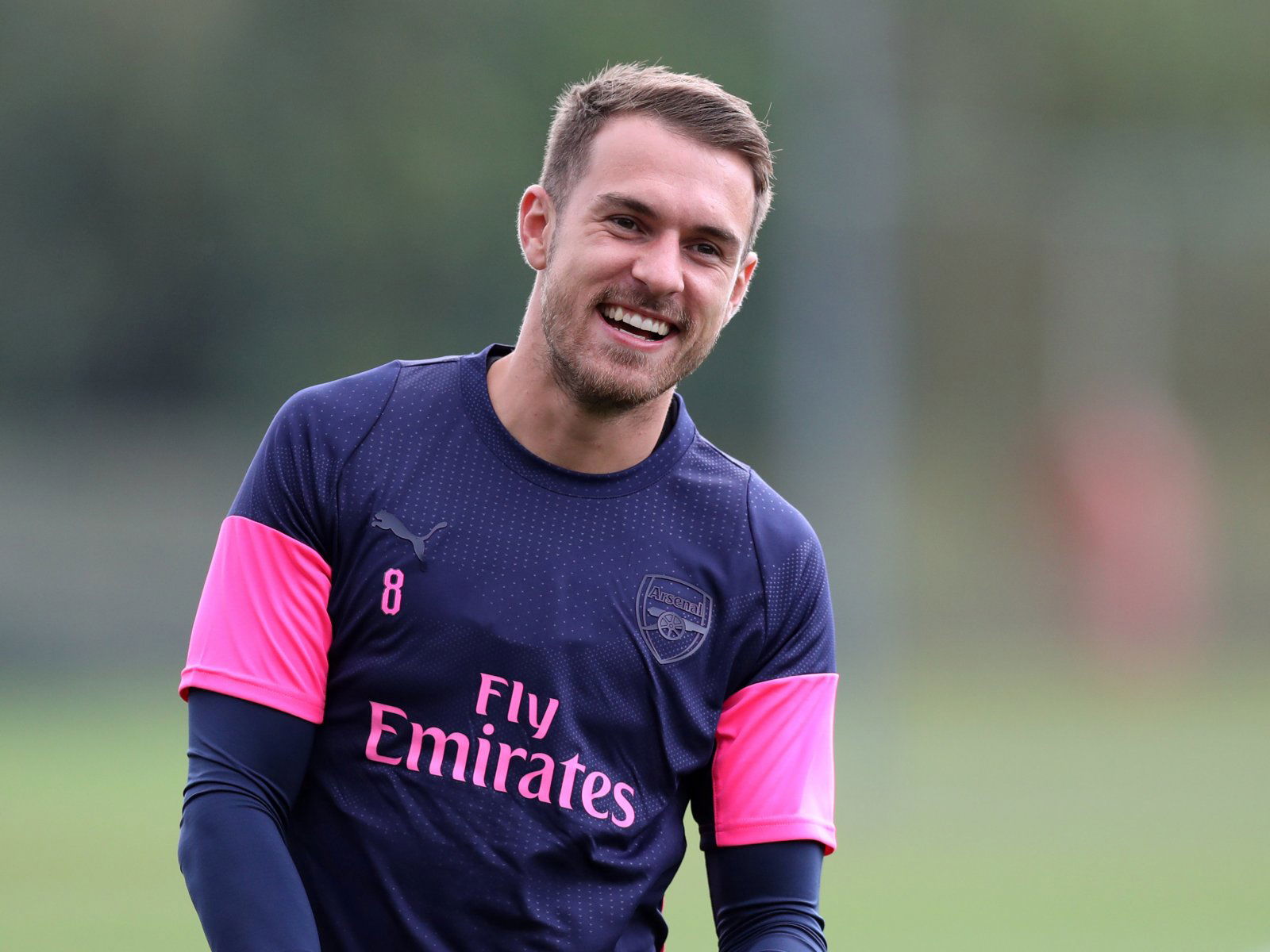 Most Premier League teams would love to have the luxury of Aaron Ramsey in their squad. The Welshman scores gaols and gets assists with his runs from deep and whilst he's hard to fit into Unai Emery's preferred double-pivot in a 4-2-3-1, to see him being so easily discarded by the club is strange to see, although a lot of Arsenal fans can't wait for him to leave.
Aaron Ramsey in the last 5 PL games = 80mins played

1 goal.
2 assists.

Too good a player to be sitting on the bench.

— LTArsenal (@ltarsenal) 12 November 2018
Before Ivan Gazidis left Arsenal one of his last actions as the club's chief executive was to offer Ramsey a new contract to stay at The Emirates. However, as soon as the South African left for AC Milan, Unai Emery rescinded the contract offer and now, unless the club can flog Ramsey in January, they look set to lose the 27-year-old on a free at the end of the season, and some of The Gunners' rivals could be set to swoop for him.
The thought of Ramsey turning out for the likes of Chelsea, Liverpool or Manchester City doesn't seem to faze Arsenal fans at all. They're adamant that he has little value to their squad, even if he did contribute an impressive 11 goals and 12 assists in all competitions last season. It could be a move that backfires on Emery, but given how strong the fans support of their Spanish gaffer is to let Ramsey go, it looks like they'll be delighted when he leaves.
You can read The Gunners' thoughts on Ramsey here:
I totally disagree. He should leave.

— David Diran (@DavidDiran1) November 12, 2018
Hes not part of the future plans and thats the reason why. I dont blame emery for not giving him a place in the 11 every week

— Humzah Jogee (@Humzahjogee) 12 November 2018
Well we had him starting when Wenger was around but he didn't change anything……Ramsey is overrated.

— Enoch Kaira (@EnochKaira) November 12, 2018
not creative enough and doesn't have the pace

— Charlie (@ftblcharlie) November 12, 2018
Emery needs to prepare his team without Ramsey, the team needs to gel without him, he will be out of the team soon

— Waciew (@waciew) November 12, 2018
Ramsey must be sold, that's Ozils team

— Katleho Motloung (@jazzynova85) 13 November 2018
He's going to be leaving. Might as well get used to his absence from now onwards

— A W (@gunningforafc) November 13, 2018
Doesn't fit in the team. Unfortunately the last manager didn't fit him to a position. And sub stats can be overflattering i. e Giroud

— Mänï (@Mista_Mani) November 12, 2018
But he's trash thought. Good riddance he's leaving.

— A & (@KKnowsG) 13 November 2018
The Gunners are desperate for Ramsey to pack his bags and leave and will just be hoping they grab some sort of money for him in January as opposed to losing him for free in January.