Arsenal fans on Twitter desperate to offload Guendouzi after £60 million valuation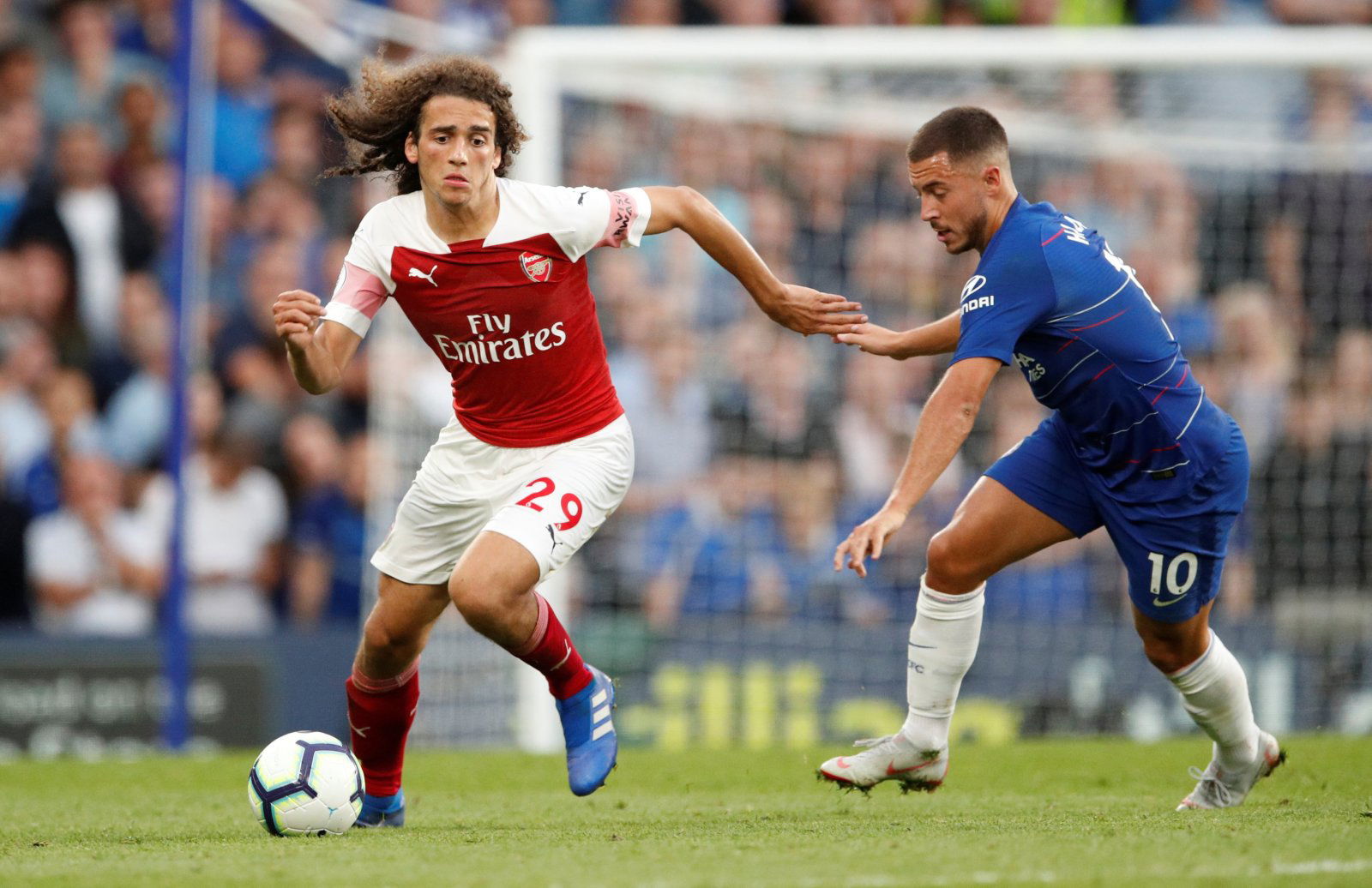 Arsenal fans may love Matteo Guendouzi and enjoy watching him in the middle of the park at The Emirates, but he's not worth anywhere near what CIES Football Observatory are claiming. Having compiled a ranking of the most valuable footballers under the age of 20, they've claimed that Arsenal's Frenchman is #2 on the list, valued at 70 million euros.
The second-most valuable u20 player in Europe's top five leagues according to @CIES_Football?

This man. pic.twitter.com/ACSr30lhxg

— AFTV (@AFTVMedia) May 7, 2019
The Gunners cannot wait to cash in on the young midfielder if that is the case, but realistically no one in their right mind will be paying that kind of money for the youngster anytime soon, or ever probably. Arsenal fans may love the midfield man, that they signed for a modest £8 million, as he wears his heart on his sleeve and has a fancy passing range, but he's not got much more than that to his game.
Should a club that has more money than sense like PSG come in with a massive offer near to the 70 million euro, or £60 million, valuation, then Unai Emery simply has to take it. There are much better players out there who would go for a hell of a lot less and should the Gunners blindly hold onto Guendouzi then it will only come to bite them as he continues to develop into a player who will never be worth the kind of money being touted here.
You can read the Gunners' verdict on Guendouzi's valuation here:
Sell him for 70 mil and buy 2 players for that like doucoure and fraser

— LondonIsRed (@BoomXhaxaLaca10) May 7, 2019
I would sell him in a heartbeat if someone pays above 50-60 million for him

— Anirudh (@trequartista004) 7 May 2019
And yet i still don't see what Guendouzi actually offers us in midfield.

— Rick (@Rickvangils123) May 7, 2019
.€70 million!!!! If he was worth even half of that, Stan would have him transfer listed.

— Matt Crosby (@Mattagcrosby99) May 7, 2019
Sell sell sell

— James Hodsgon (@jhodgson29) May 7, 2019
Sell him all day ! For that price

— Auba (@NDSupreme9) 7 May 2019
If we could get 70m for him then do it NOW! He's decent but dont see him excelling in to an exceptional player. Too slow on and off the ball. Could buy 2 players for that money!

— Rob (@Thepretendrob) May 7, 2019
Sell him now then ! Plz

— Michel Grosset (@kangemic) 7 May 2019
should sell him for that price

— tommy gun (@bonjourgunner) 7 May 2019
In which world is Guendouzi more valuable than Vinicious Júnior?

— kennafc (@kennacles) May 7, 2019
Sell Guendouzi and buy Havertz? Yes please

— OSSACK (@ellishossack) 7 May 2019
The Gunners aren't at all convinced that Guendouzi is worth much more than what they paid for him when he signed, so if a huge offer comes in they'd be stupid not to take it.