Arsenal fans on Twitter ecstatic after hearing Lacazette is available tonight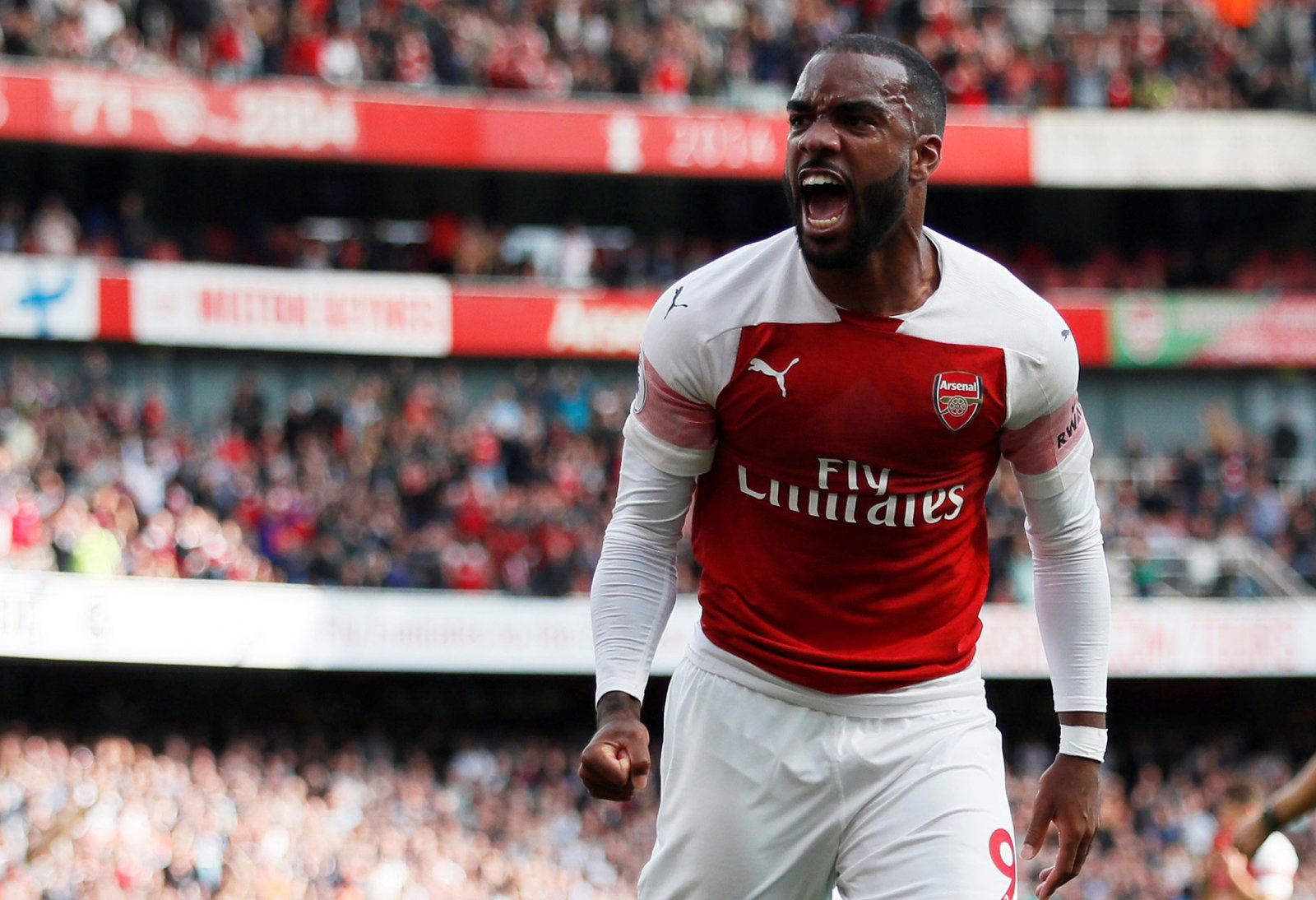 Arsenal fans have just about gotten over the embarrassment of being played off the park by Stade Rennais last week and now face the return leg later this evening. They'll all be a lot more confident of getting a win tonight too, now that it has been confirmed that Alexandre Lacazette is available after Arsenal successfully appealed his ban.
Our appeal against Laca's red card has been successful and he is now eligible to play vs. Rennes on Thursday. pic.twitter.com/ENkBUZCIis

— AFTV (@AFTVMedia) March 12, 2019
Arsenal and European away days just don't seem to mix. It was away against BATE Borisov that the Gunners' saw Alexandre Lacazette dismissed for lashing out during their 1-0 loss, and because of that, he missed the 3-0 win against the Belarusian's at The Emirates. The next game he was out for was the 3-1 loss in Brittany against Rennais, so to have him back and ready to play is a massive boost.
After the Gunners' last European disappointment they bounced back with a 3-0 win. This time around, if they are to make it through to the last eight of the competition then they'll have to win by a similar margin. The goals that Laca brings certainly make that an easier task, but they still have their work cut out for them, especially seeing as how strong the Ligue 1 side looked just seven days ago, the fans, though, are in no doubt that Lacazette can fire them to a Europa League quarter-finals.
You can read those confident fans' verdict on Laca's availability here:
Major major boost

— ArsenalFCSweden (@ArsenalFCSweden) March 12, 2019
This is massive

— Dreadtheman (@dreadtheman) 12 March 2019
There getting slapped 5 now

— LacaBludclartzette (@Marvz_Baller) 12 March 2019
Wow wow wow. That's great news!! A little bit surprised something has gone our way for a change

— Atul_Arsenal (@Atul_kotak) March 12, 2019
we will rip Rennes apart.

— Charles Samuel Botchway (@Charlztune) March 13, 2019
Such good news I now have installed confidence

— Afc4Life (@arsenalfcn1) March 12, 2019
Best news I have had all day

— Jake Richardson (@JakeRic85739726) March 12, 2019
Major news!

— Justin Pillichody (@TheChosenGypsy) March 12, 2019
The Gunners cannot wait for kick-off later with Lacazette in the side and will be desperate to overturn the 3-1 deficit they suffered in France.