Arsenal
Arsenal fans on Twitter fumed as Ozil sat out Man City defeat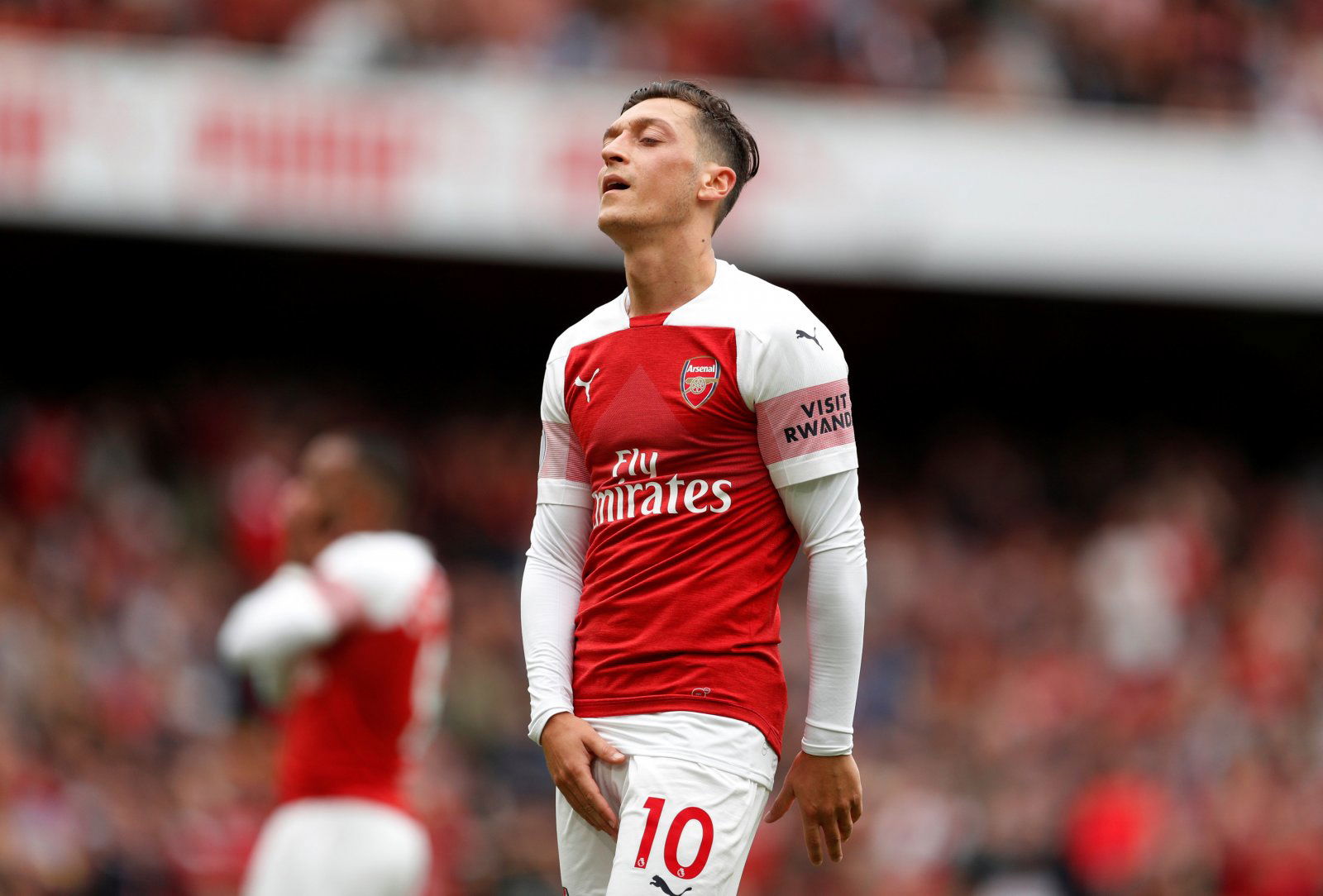 Yesterday saw Arsenal fall to a 3-1 defeat away at Manchester City thanks to a Sergio Aguero hat-trick. However, Aguero wasn't the only top class striker on the pitch, as Arsenal fielded both Alexandre Lacazette and Pierre-Emerick Aubameyang in the clash, the difference being the Citizens gave their front-men decent service.
No real point in playing two top-quality strikers when you can't create a single chance for either of them.

— Mattias Karén (@MattiasKaren) February 3, 2019
It's not hard to see that without anyone sitting behind Arsenal's star duo they struggle to create chances and make having Laca and Auba up front together wasted. However, the Gunners all know this and still had to endure 90 minutes of watching Mesut Ozil keep the bench warm without even getting a hint of being introduced to the action at The Etihad, where in truth, Arsenal never stood a chance.
The Gunners will be desperate to see Ozil either used or shipped out in the next few months. The German international offers a lot in terms of a creative outlet, however, his defensive work rate is severely lacking. Either way, to have a player sitting on a massive £350,000 per week contract who's not playing is simply ridiculous, and an issue that will need to be resolved quickly.
You can read the Gunners' thoughts on the Ozil situation here:
If only we had someone that was known for assists on our team…

— ÖzGunner (@OzGunner) February 3, 2019
Ozil on the bench, unused.. Iwobi playing in his place.. Think about that

— Pluto Nash (@plutonash917) February 3, 2019
How Iwobi keeps starting I will never know

— Echo (@Echogecko1991) February 3, 2019
Exactly my point, no ozil, no ramsey. I wonder what he was thinking, we needed our best on the pitch. Wenger would have done different. #MCIARS

— olusegun (@olusegun411) February 3, 2019
If only we had a player who can create pic.twitter.com/dfdPY7XqNM

— Ibrahim Buhari Jnr (@Ibby_b) February 3, 2019
I wonder if there was anyone that wasn't playing, who is getting paid £350k/ week, who could possibly create some chances?!!???!

— Mike Michaelson (@theloosecanon22) February 3, 2019
Imagine having Ramsey and Özil on the bench for 80% of the game

— Hadjstation_4 (@Hadji_1) February 3, 2019
Exactly. #FreeÖzil

— Lucas Flanagan (@Gorillabisqit) February 3, 2019
The Gunners want to see more of Ozil, and hate the fact that their chief creator doesn't get used in the big games when he's really needed.
Like what the TT have on offer? Sign up for more notifications!