Arsenal fans on Twitter getting increasingly annoyed by Mavropanos setbacks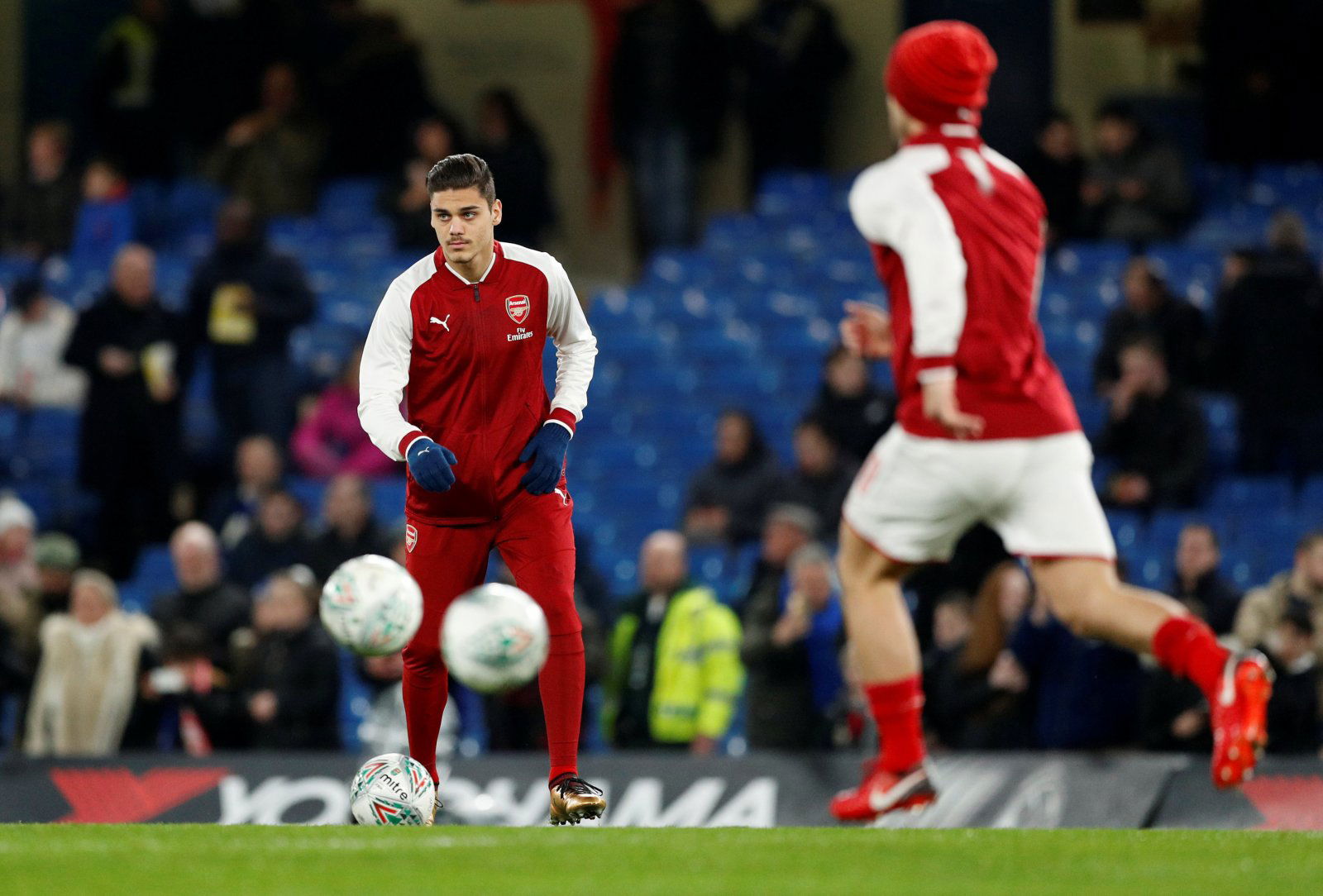 Konstantinos Mavropanos was one that a lot of Arsenal fans were excited for when he first joined the club. However, this season he is yet to feature at all as he recovers from injury. That injury has been addressed on the Arsenal website, but with no return date specified, the fans are expecting it to just be put further back.
And we've got the latest ahead of the game…

— Arsenal FC (@Arsenal) 18 December 2018
The Gunners team news and availability for tomorrow night's North London derby doesn't look great. Hector Bellerin, Sead Kolasinac, Shkodran Mustafi and Mavropanos are all out for it, as well as the young Rob Holding who was confirmed as being out for the rest of the season after rupturing his anterior cruciate ligament, so it's hard to predict who Unai Emery will start tomorrow.
One thing that's certain is that Mavropanos won't be given the nod and it looks like he'll have to wait until 2019 before being able to return to first-team action. The Greek defender was expected to be back a long time ago, but the timeline for his return has been pushed further and further back with no explanation as to why, and the fans are far from happy with that.
You can read the Gunners' thoughts on Mavropanos here:
Can you please stop saying Dinos Mavropanos is returning to training in December
It is almost the end of December and you've been saying the same thing since August ?
Please update or just say returning to training one day !

— THE BIG APPLE (@lagrossepomme) December 18, 2018
Mavropanos has been assessment for 5 months. Just make a proper diagnosis and give a return date. Giving us false hope is useless

— Ramon (@Ramon_gooner) December 18, 2018
Today is the 18th and Mavro is still listed as "expected to return to training in December"

— Sesan Osijo (@Sesanosijo) December 18, 2018
We need a real explanation about Mavropanos wtf
Really annoying me.

— Saucy Saka. (@saucysaka) December 18, 2018
How long has Mavropanos been assessed for now?

— Ross (@RW170801) 18 December 2018
On Dinos and ESR, we only have 13 days left in December. Which December is it we are going to see them training?

— Retired Amateur (@MezutOzil2021) December 18, 2018
The Gunners are far from happy that Mavropanos is still out and they'll be desperate to get the defender back sooner or later.