Arsenal fans on Twitter hate seeing Mkhitaryan starting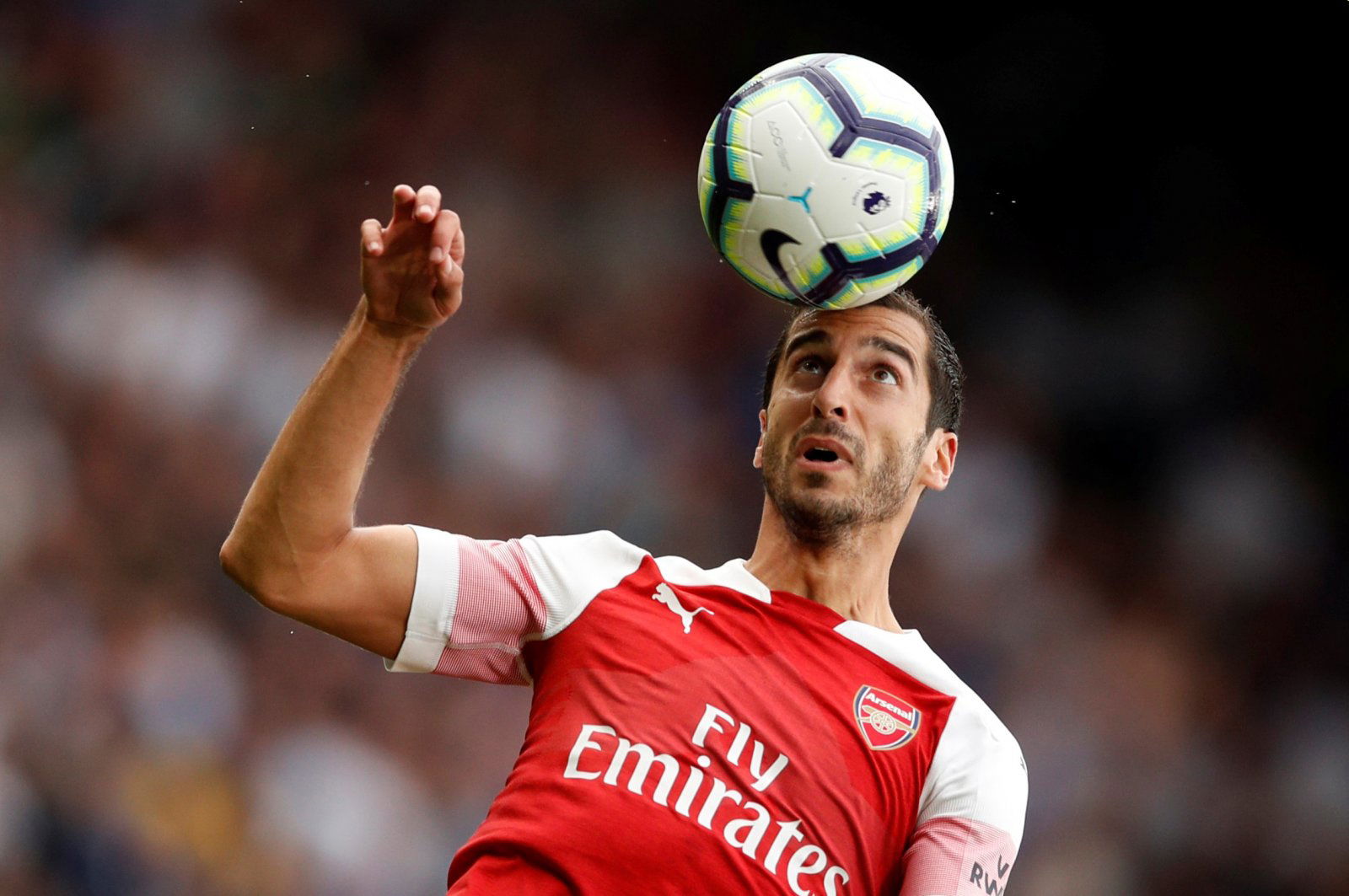 Arsenal did extremely well to ride their luck yesterday and take a point away from their home clash against Liverpool. The Reds on another day would have taken all three points but lady luck shone down on Unai Emery's side. However, it could have been even better for them had Henrikh Mkhitaryan not had an absolute shocker, leading to fans everywhere slamming him.
The Armenian midfielder has shown time and time again how good he can be, but inconsistency is the ex-Manchester United man's kryptonite as he again failed to impress in the Premier League. A lot of The Gunners were fuming when they saw him starting against Liverpool ahead of the in-form Alex Iwobi and after today, they'll be even more frustrated if he gets the nod on Thursday against Sporting in the Europa League.
The midfielder has been at the club since January when he was part of a swap deal that saw Alexis Sanchez go in the other direction to Old Trafford. So far, though, both of the players involved in the deal have been absolutely woeful and have scored a combined eight goals in 56 appearances for their new clubs. As far as Arsenal are concerned, though, it's only Mkhitaryan who they're worried about and they'll hope his awful displays can improve.
You can read The Gunners' thoughts on Mkhitaryan here:
And if we really want to stick with auba on the left then he needs to play like a winger. Oh and bin mkhitaryan, he's useless.

— buttercup (@qalifzzz) November 3, 2018
Mkhitaryan, who is rated by literally nobody, is apparently overrated…https://t.co/A0b4aoHPdc

— Martin (@Mrcooltool) November 3, 2018
Never start Mkhitaryan again! Thank you

—

Never start mkhitaryan again

— Josh (@joshmill96) November 3, 2018

Think Mkhitaryan was awful today, Ozil at least created chances.

— AsianMeerkat (@AsianMeerkat) November 3, 2018

How did Mkhitaryan not see this pass? Everyone talks about this special connection he has with Auba. You'd think he'd know Auba would make that run. pic.twitter.com/LLJuzOKX9L

— gjć (@1GAFC) November 3, 2018

Mkhitaryan dreadful.

Iwobi made a real difference to the game.

— Joe Kelly (@_j_ke11y_) November 3, 2018

mkhitaryan has not proved to be a great signing. has just been a squad player. need more from him or someone younger with greater passion

— sharjeel kazi (@sharjeelkazi) November 3, 2018

The on-looking Arsenal fans were far from pleased with Mkhitaryan tonight and will hope he can improve in the coming weeks after his Liverpool shocker.