Arsenal fans on Twitter hated seeing Laca subbed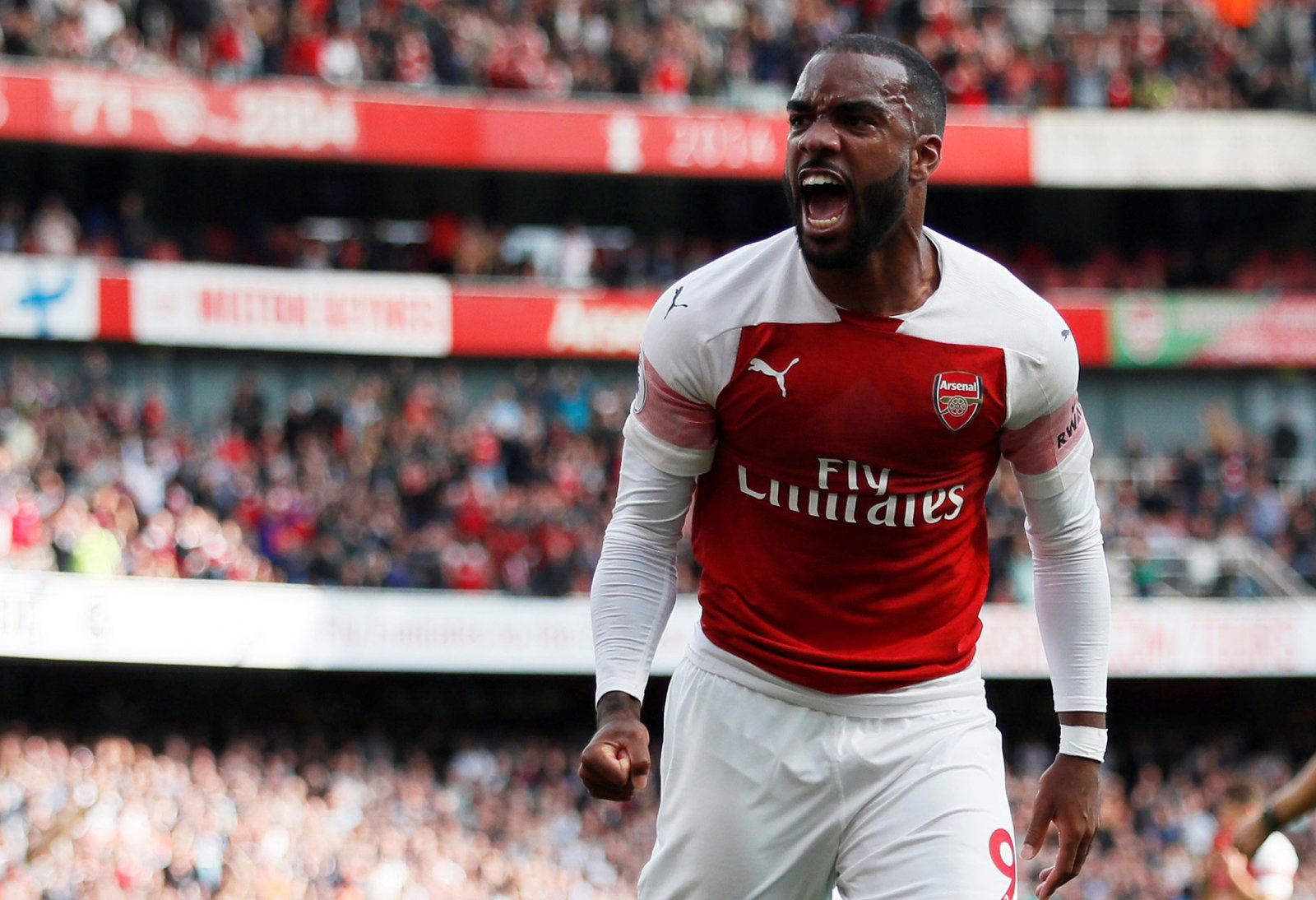 Arsenal fans absolutely love their strike force of Pierre-Emerick Aubameyang and Alexandre Lacazette, however, they'd love it much more if Lacazette was to play 90 minutes every now and again. He scored against Fulham again today, but then found himself coming off for Aaron Ramsey not long after.
We've made another change…

@LacazetteAlex
@aaronramsey#ARSFUL 2-1 (75) pic.twitter.com/3YPUk8nHdK

— Arsenal FC (@Arsenal) 1 January 2019
Arsenal have scored a fair few goals this season, and with Auba up there in the race for the Golden Boot with both Harry Kane and Mo Salah, it's easy to see why. However, Lacazette just doesn't score the goals like his Gabonese teammate. He has just half the Premier League goals this season with seven to Auba's 14, and that simply isn't a tally the Frenchman will be pleased with.
You could argue, though, that his lack of goals is down to his lack of game time. Only eight times this season has the 27-year-old played the entire 90 minutes in a Premier League match, despite the fact he's featured in all bar one of the Gunners' matches, and it still seems that the Arsenal fans get increasingly frustrated every time Lacazette gets substituted.
You can read the Gunners' verdict on the Lacazette sub here:
Has Laca completed 90mins this season?

— _ (@NanaCorreia10) January 1, 2019
Subbing of lacazette irritates me

— ayub (@AyubKissinger) January 1, 2019
When the board goes up for substitution and I see the number 9 pic.twitter.com/2pLcXVaTfL

— Jay (@_Smithy57) 1 January 2019
— Sandile Kheswa (@sandilekheswa2) January 1, 2019
I know we needed to make a change but Emery could have taken off Auba…

— Nemz (@Gooner4vr) January 1, 2019
Okay, I love Ramsey, but we need another goal, so Lacazette is not the guy to take off!

— Uncle Mike (@MichaelPacholek) January 1, 2019
Why do you have to sub @LacazetteAlex always and keep @alexiwobi on the pitch

— Amit Das (@Itsamitdas4) January 1, 2019
Lacazette will seek a move in the summer if this keeps happening, Wenger kept doing it now Emery is

— Dave (@ds79coyg) January 1, 2019
The Gunners would love to see Lacazette given the full 90 minutes against West Ham in just under two weeks time.