Arsenal fans on Twitter have had enough of useless Mustafi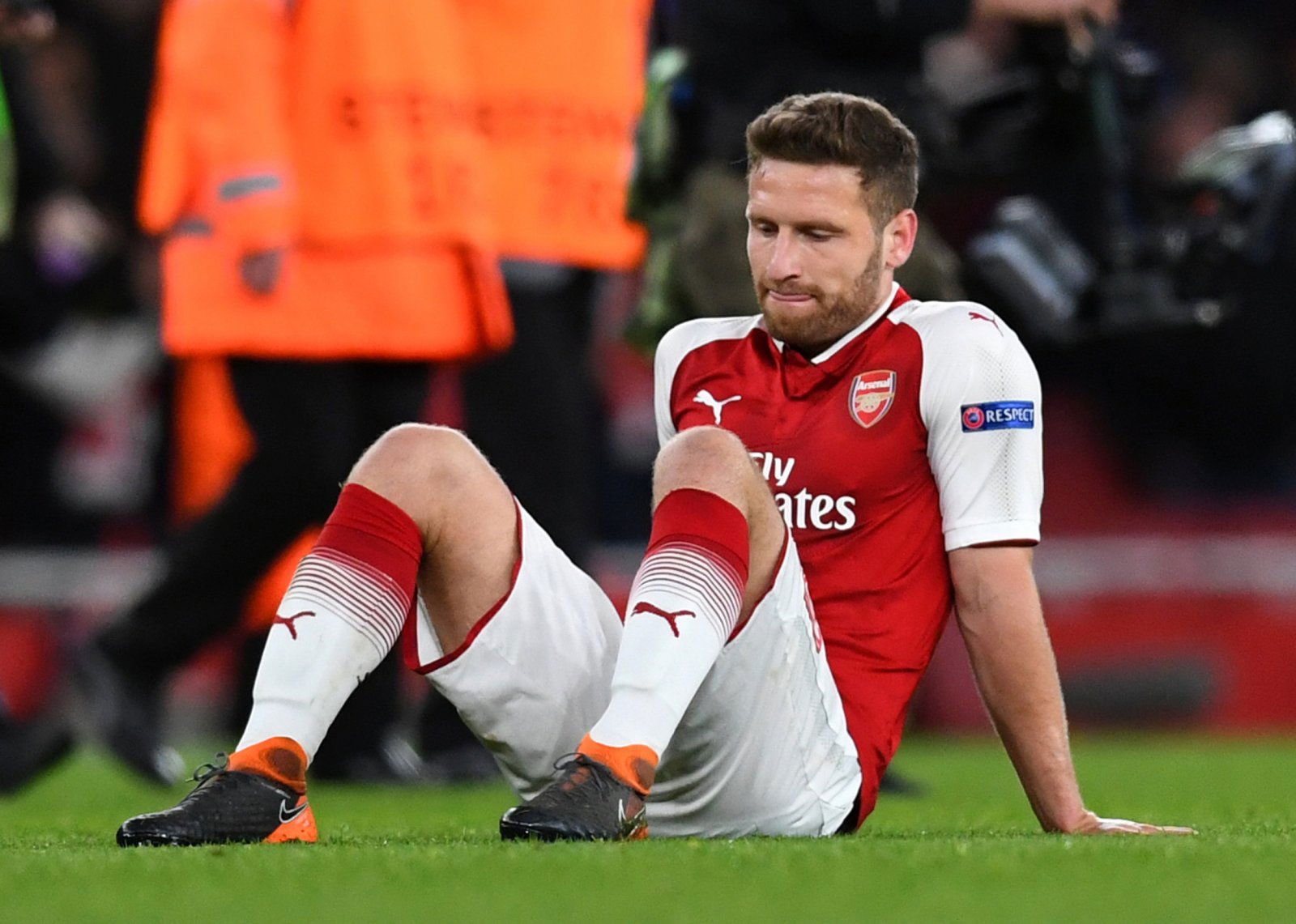 Shkodran Mustafi has never been appreciated at The Emirates. When the German first signed for the club back in 2016 from Valencia, the fans had a lot of optimism that he could form a solid partnership with Laurent Koscielny. However, mistake after mistake after mistake has seen the 26-year-old fall out of favour massively with the Gunners.
Becoming very hard to back Mustafi. He's just not doing it consistently. I really like his defensive qualities, but performances speak more than anything.

There's better defenders out there and I think its time to part ways come summer. Just my honest thoughts.

— LTArsenal (@ltarsenal) 25 January 2019
The German centre-half has achieved some incredible things in his career so far. At the age of just 26, he's already won the World Cup, Confederations Cup and the FA Cup. However, that won't be enough to convince the Arsenal fans that he's worth his salt, and when he came off the bench yesterday against Manchester United he looked like a rabbit in a headlight and couldn't contend with the Red Devils.
However, yesterday evening isn't the first time that the German has allowed himself to cause problems for his side, and Unai Emery will be getting increasingly frustrated with Mustafi. It looks like he's going to be set for a lot more game time now, though, as both Koscielny and Sokratis Papastathopoulos suffered injuries last night, leaving the German as the club's only fit senior central defender.
You can read the Gunners' thoughts on Mustafi here:
Consistently causes mayhem…

— ArsenalTickets (@tickets2arsenal) January 25, 2019
He's literally the worst cb in the club yet we payed the most for him out of our cb it's disgraceful business

— leonredafc (@leonred14) January 25, 2019
WHAT DEFENSIVE QUALITIES?

— J A V A Y N E (@Henry93__) January 25, 2019
Fed up with Mustafi with the long ball going to waste

— Red (@ware_lad) January 26, 2019
He's been a poor signing, not good enough for the premier league

— Simon (@SimonPrindy) January 26, 2019
I honestly think he's getting binned in the summer

— Sammie (@Sammie_511) January 26, 2019
Personally I think Mustafi is consistently awful

— pollard (@darrenpollard28) January 26, 2019
Has to be one of the most frustrating defenders to play for the club. One game he's rock solid and the next he looks lost.

— Supernova (@supanova_7) January 25, 2019
The Gunners are more than ready to bin off Mustafi and will hope he can be sold and replaced in the summer.